Last updated on February 7th, 2023 at 01:27 pm
One Piece Chapter 1074 is the upcoming chapter of the series, and fans are already losing their minds over it. There is a reason for that too. Chapter 1073 came with such huge revelations and plot twists that fans are left wanting more. But unfortunately, they'll have to wait a bit for Chapter 1074 as One Piece is taking a break this week.
Since we're about to be deprived of our weekly dose of One Piece, we better cook up something of our own. So, as we wait eagerly for the next chapter, let's talk about the predictions and release date of One Piece Chapter 1074, as well as get a recap of the sensational Chapter 1073.
One Piece Chapter 1073 Spoilers-Prediction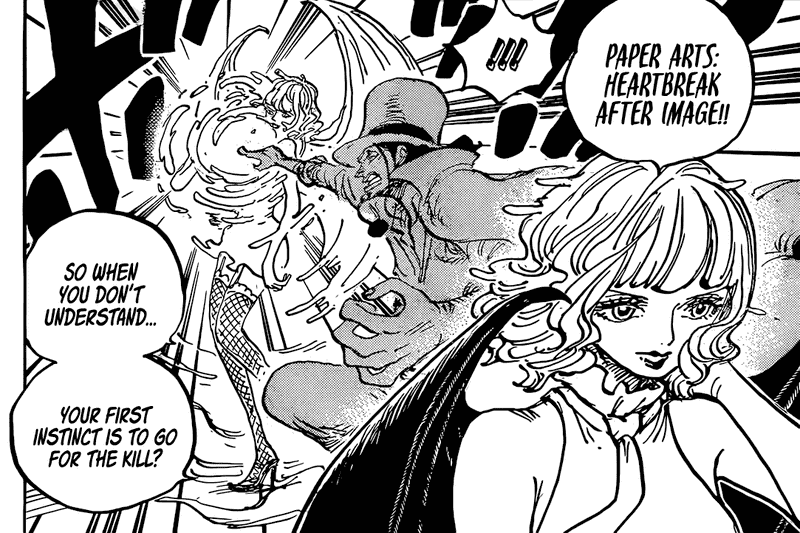 One Piece Chapter 1073 revealed so many mysteries yet kept as many things in the shadows. The biggest reveal in Chapter 1073 was the true identity of Dr. Vegapunk's mysterious ally and the first proper introduction of one of the Gorosei. The chapter also featured Marco, Weevil, and Miss Bakkin.
Chapter 1073 is very appropriately titled "Miss Buckingham Stussy" as the chapter reveals the truth of not one Stussy but both of them. 
Miss Bakkin is finally confirmed to be the real Miss Buckingham Stussy, who was not only a member of the Rocks Pirates but a member of MADS as well. This finally clarified that Miss Bakkin is indeed the mysterious fifth member of the scientist group.
The chapter started where Chapter 1072 left off, which was of Lucci being shocked when Stussy incapacitated Kaku by biting him. In Chapter 1073, Kaku felt betrayed and attacked Stussy only to get bitten himself.
The Seraphims also made some trouble and attacked Lilith and Edison, who were saved by Zoro and Sanji, respectively, before Edison ordered them to stop. On a more exciting note, Stussy will now be joining the Straw Hats along with the Vegapunks and Bonnie. But shockingly, the real Vegapunk has vanished.
Back on Sphinx Island, Whitebeard's hometown, Marco has returned from Wano and learned of the Marines' attack on the island. The island was protected by Weevil before he was captured by Admiral Ryokugyu. Bakkin also claimed in this chapter that Dr. Vegapunk could prove that Weevil is the real son of Whitebeard.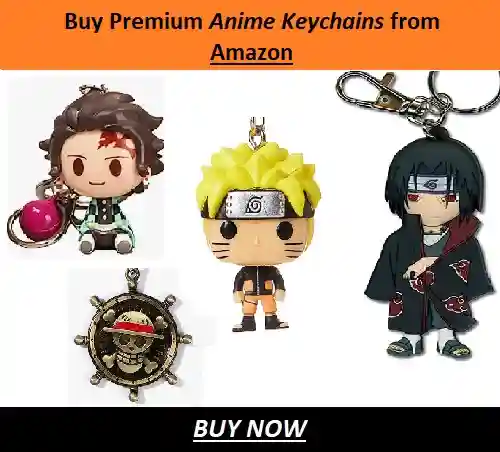 Finally, there's Kizaru heading to Egghead Island with one of the Gorosei, Saint Jaygarcia Saturn. 
Chapter 1074 could be the chapter where we get to know more about the Gorosei and the relationship between Vegapunk and the World Government. There's also a chance that the focus of One Piece Chapter 1074 will be Vegapunk and Bonnie.
Or maybe we'll learn more about Stussy and how she came into being and joined CP0. Let's see what happens next as we keep predicting.
---
One Piece Chapter 1074 Release Date & Source
One Piece is on a break this week, so the next chapter will be released on Sunday, February 12, 2023. The spoilers and raw scans will drop before that. One Piece Chapter 1074 will be available on VIZ Media and MANGA Plus, the official websites of SHUEISHA. Follow us to stay updated on One Piece.
---
Do small things with great love.
Follow us on Twitter for more post updates.
Also Read:
Anamika loves words and stories and putting them to pages. She also loves anime, manga, books, movies and everything fantasy. She has been a fan of anime since childhood and her admiration for it only grew with years. Her passion for writing is even more elevated by writing about the things she loves.