Last updated on March 14th, 2023 at 05:39 pm
With the break last week, fans are getting impatient for their weekly dose of One Piece. Fortunately, no need to wait anymore as we're here with the spoilers and release date of One Piece Chapter 1077. The spoilers are provided by Etenboy on Reddit and confirmed by Redon.
Chapter 1076 of One Piece had two parts of it focusing on different locations and characters. In the first part, we see Luffy and Zoro teaming up with Lucci and Kaku against S-Bear and S-Snake respectively. The other part featured Shanks and Red Hair Pirates on Elbaf, about to get into a battle against Eustass Kid and his crew.
Now, let's see what the new chapter brings us:
One Piece Chapter 1077 Spoilers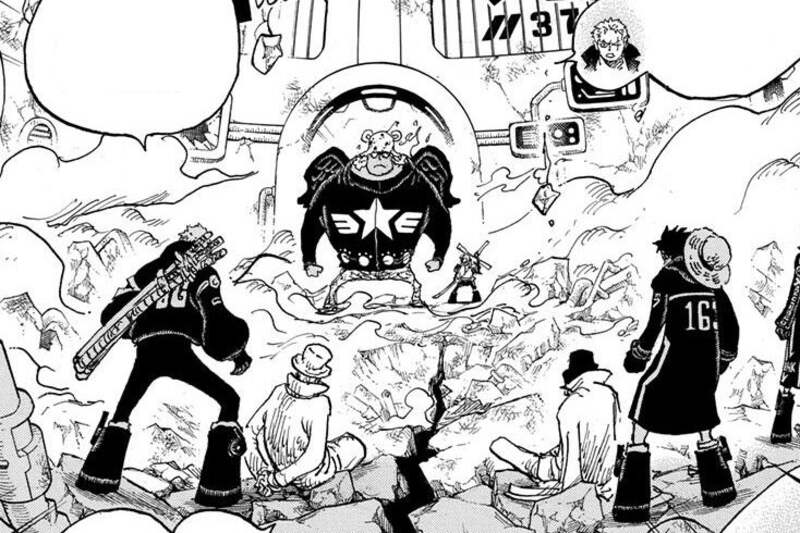 The title of One Piece Chapter 1077 is "You Should've Realized That Sooner". As evident by the rest of the chapter, the title refers to Zoro's inner monologue.
On the cover page, we continue along with M.A.D.S.' story. This time we see Judge and Caesar realizing that Vegapunk is the true obstacle to their path.
The chapter then begins with Luffy, Zoro, Lucci and Kaku facing off against two Seraphim, S-Hawk and S-Bear, at the Labo-Stratum.
As they fight, Zoro realizes that the Seraphim possess powers and abilities similar to King's. This is where his disappointed thought connects to the chapter title.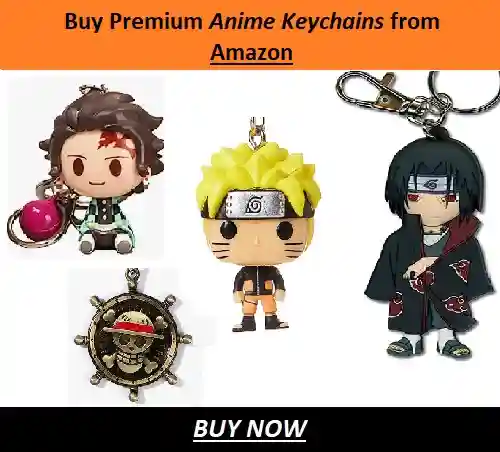 The similarity between the abilities of King and the Seraphim is to be expected as the Seraphim possess many Lunarian traits, including dark skin, white color, and a pair of black wings.
On the third floor, building C, the group of Ussop, Franky, Lilith, and York have S-Snake as their opponent. S-Snake has already petrified York, and Lilith uses her bubble gun against the Seraphim. But S-Snake escapes the attack and turns Ussop to stone instead.
The end of One Piece Chapter 1077 shows a yet-identified person shooting Shaka in the head, causing it to explode.
Full Spoilers:
Full Raw Scans:
---
One Piece Chapter 1077 Release Date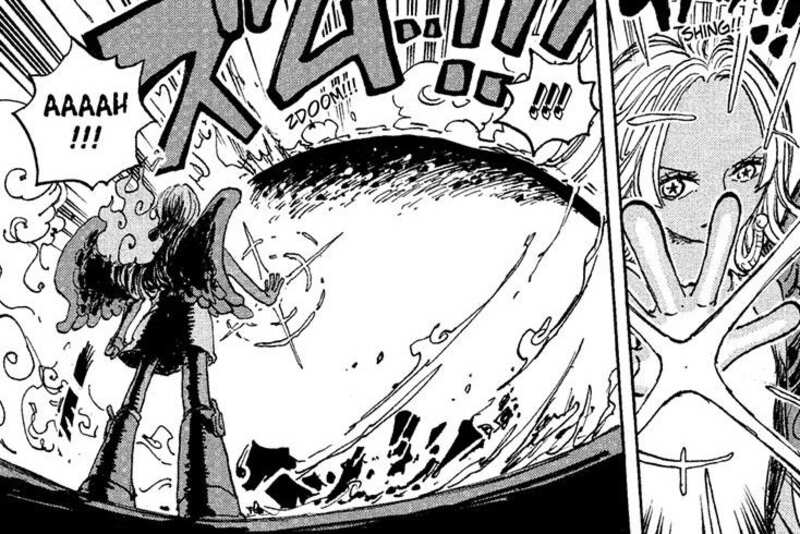 After the break last week, One Piece is back and its Chapter 1077 will be released on Sunday, March 12, 2023. The chapter will be available on the official platforms of Shueisha: Manga Plus and Viz Media. 
The schedule for One Piece Chapter 1077 in different timezones is as following:
Pacific Standard Time: 7 am, Sunday, March 12, 2023
Eastern Standard Time: 10 am, Sunday, March 12, 2023
Greenwich Mean Time: 3 pm, Sunday, March 12, 2023
Central European Time: 4 pm, Sunday, March 12, 2023
Indian Standard Time: 8:30 pm, Sunday, March 12, 2023
Philippine Standard Time: 11 pm, Sunday, March 12, 2023
Japanese Standard Time: 12 am, Monday, March 13, 2023
Australia Central Standard Time: 12:30 am, Monday, March 13, 2023
Sadly, Chapter 1077 doesn't focus on Shanks and Elbaf, leaving fans in cloying curiosity about what is to happen between the Yonko and the Supernova. But what Chapter 1077 does give us a glimpse of is the traitor in Egghead Island who is working against Vegapunk and his Satellites, and this time targeting Shaka.
Looks like more exciting twists and turns are about to come our way. So, stay tuned with us for the latest updates on One Piece.
---
Do small things with great love.
Follow us on Twitter for more post updates.
Also Read:
Anamika loves words and stories and putting them to pages. She also loves anime, manga, books, movies and everything fantasy. She has been a fan of anime since childhood and her admiration for it only grew with years. Her passion for writing is even more elevated by writing about the things she loves.