Last updated on August 2nd, 2023 at 11:36 pm
August 6 is going to be a very special day for the fans of One Piece. Because not only is the manga returning that day featuring Luffy and co.'s adventures on Egghead Island after two months with One Piece Chapter 1089, but the hugely anticipated anime episode of Luffy's Gear 5, Episode 1071, is also airing that day. 
For the anime, we'd have to wait until Sunday, but we can give a teaser of what's to come next in the new chapter of the manga. So, here are One Piece Chapter 1089 spoilers and release date.
One Piece Chapter 1089 Spoilers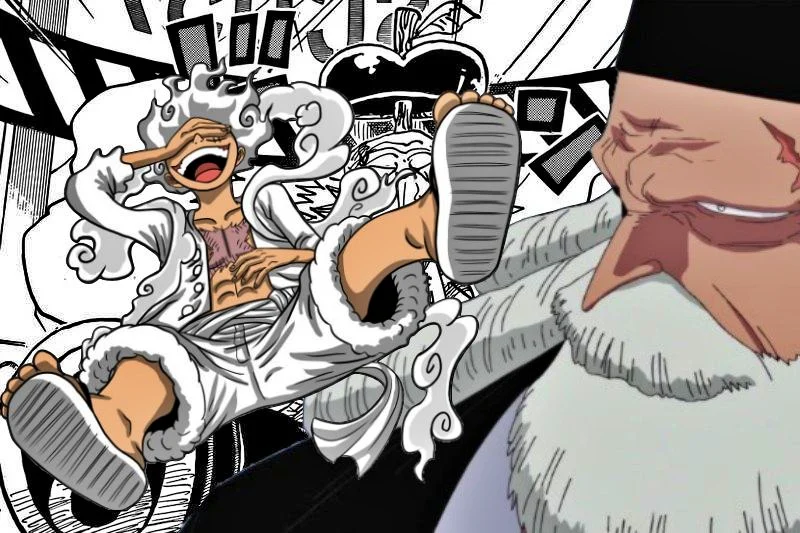 As of yet, there have only been brief spoilers of One Piece Chapter 1089, provided by @pewpiece on Twitter. Thanks to the brief spoilers, we know the following things about the upcoming chapter:
The title of the chapter is "The Siege Incident."
The chapter starts with people all over the world reacting to the shocking news published in the newspapers, including the disappearance of vice-admiral Garp on Hachinosu and the many disasters happening all over the world.
There's also news about the disappearance of Lulusia Kingdom which completely vanished without a trace. The only thing left is a huge void where the kingdom was supposed to be. The sea level around the void is also rising at an alarming rate.
Back to Egghead Island, the Marine ships have reached the island, carrying Kizaru and Saturn along with a horde of vice-admirals. They are making plans to block all exits on the island to not let anyone escape.
There is also a brief flashback in One Piece Chapter 1089, featuring Kizaru, Vegapunk and Sentomaru.
At the end of the chapter, York, who is revealed to be the traitor, calls Gorosei and asks them to save her from Luffy.
There is also a double spread of the Straw Hats in the upcoming chapter.
---
One Piece Chapter 1089 Release Date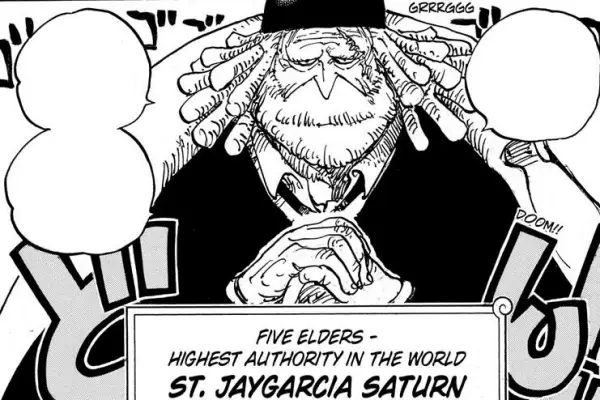 After the break last week, One Piece Chapter 1089 will be released on Sunday, August 6, 2023, following its usual weekly schedule. As fans already know, the time the new chapter will be coming out around the world will depend on the time zones. 
So, it's best to get an idea about the schedule of release of the upcoming chapter all around the world. Here are the times Chapter 1089 will be released in various time zones:
Pacific Standard Time: 7 am, Sunday, August 6, 2023
Eastern Standard Time: 10 am, Sunday, August 6, 2023
Greenwich Mean Time: 3 pm, Sunday, August 6, 2023
Central European Time: 4 pm, Sunday, August 6, 2023
Indian Standard Time: 8.30 pm, Sunday, August 6, 2023
Philippine Standard Time: 11 pm, Sunday, August 6, 2023
Japanese Standard Time: 12 am, Monday, August 7, 2023
Australia Central Standard Time: 12.30 am, Monday, August 7, 2023
As usual, the new chapter will be available for readers on Manga Plus and Viz Media, the official manga platforms of Shueisha. Fans can find the English translation of the chapter on those sites and apps from August 6 and onwards.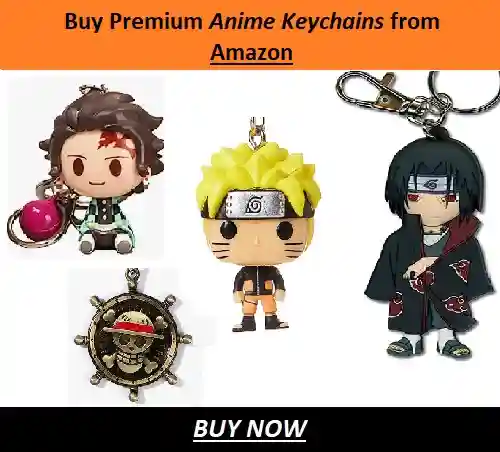 Shueisha is having a break next week, so there won't be any new chapters for any of the manga published in the magazine, including One Piece. Therefore, Chapter 1090 is currently expected to be released on August 20.
If there is any change to the schedule, we, at Otakus' Notes, will be notifying you. So, make sure to stay tuned with us.
---
Do small things with great love.
Follow us on Twitter for more post updates.
Also Read:
Anamika loves words and stories and putting them to pages. She also loves anime, manga, books, movies and everything fantasy. She has been a fan of anime since childhood and her admiration for it only grew with years. Her passion for writing is even more elevated by writing about the things she loves.