Last updated on October 3rd, 2023 at 01:18 pm
The Egghead Arc is now on a new high and it's just getting better with each and every new chapter. Needless to say, fans are waiting at the edge of their seats for the upcoming Chapter 1094 of One Piece. But since the manga is on a break this week, we're left with our own imaginations to guess what comes next. So, here it is, One Piece Chapter 1094 spoilers-prediction and release date.
One Piece Chapter 1094 Spoiler-Predictions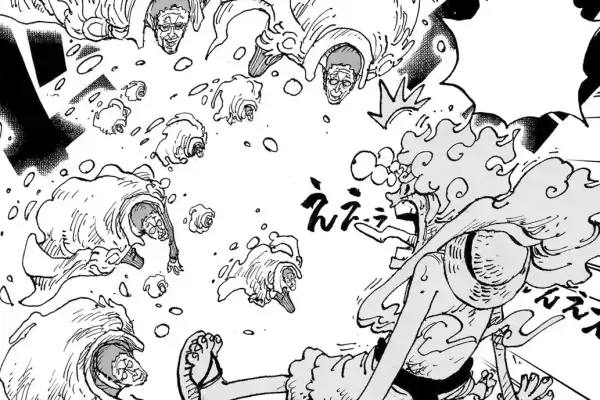 In the last chapter, we saw a considerable amount of Luffy vs. Kizaru. Luffy is using his Gear 5 but it seems Kizaru is more than capable of handling the ridiculous power of Gear 5. This is a testament to just how powerful the admirals are. Luffy has now suffered great damage while trying to protect Vegapunk, Atlas, and Sanji from Kizaru's attack.
Zoro vs. Lucci has also begun but their fight scenes have been very brief as of now. On the other hand, Atlas has successfully managed to command the Pacifista to eradicate all the Marines on the island.
Judging by these progressions, the following things can happen next in One Piece Chapter 1094:
We can get to see the Marine soldiers, especially the nine vice-admirals on the island, fighting the Pacifista.

In the next chapter, maybe Zoro vs. Lucci will get longer scenes where we can see them using their powers properly.

Another round of Luffy vs. Kizaru is imminent. Their fight is far from over. It'll be interesting to see how Kizaru further deals with Gear 5.

The last chapter ended with an ominous staring from Saturn. That must mean he is plotting something. Maybe in One Piece Chapter 1094, we'll finally get to see what the Elder is up to.
Now that Vegapunk and Co. have successfully installed the command chips on the Pacifista, they can finally help Jewelry Bonney fight the Marines. Sanji, for sure, won't let the chance to help her go by. So, there can be some Sanji fighting scenes in the upcoming chapter.
The possibilities are numerous. Let's see what comes next in One Piece Chapter 1094 when it releases.
[os-widget path="/otakus-notes/how-much-do-you-know-about-luffy-gear-5″]
---
One Piece Chapter 1094 Release Date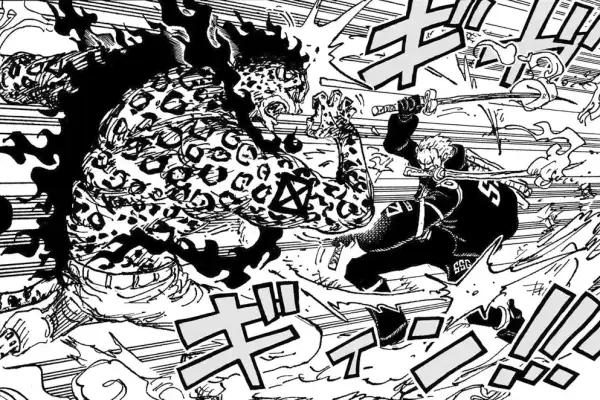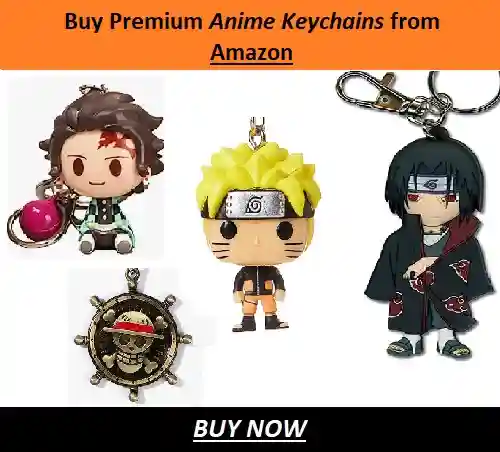 As we all know, One Piece is on break this week, so there will not be any new chapter this Sunday. Instead, One Piece Chapter 1094 will be released the next Sunday, on October 8, 2023. The chapter will be released on Manga Plus and Viz Media, the official platforms of Shueisha, and fans can read the new chapter on these sites for free.
The exact time that the new chapter will come out will, however, differ in different parts of the world, depending on the time zones. We've included the time of release of One Piece Chapter 1094 in some prominent time zones below:
Pacific Standard Time: 7 AM, Sunday, October 8, 2023
Eastern Standard Time: 10 AM, Sunday, October 8, 2023
Greenwich Mean Time: 3 PM, Sunday, October 8, 2023
Central European Time: 4 PM, Sunday, October 8, 2023
Indian Standard Time: 8.30 PM, Sunday, October 8, 2023
Philippine Standard Time: 11 PM, Sunday, October 8, 2023
Japanese Standard Time: 12 AM, Monday, October 9, 2023
Australia Central Standard Time: 12.30 AM, Monday, October 9, 2023
Though October 8 seems far away, fans don't have to wait that long to know what comes next. The spoilers and raw scans of One Piece Chapter 1094 will drop on the internet days before the official date of release.
So, if you want to get a piece of the new chapter before it comes out, keep your eyes on Otakus' Notes as we bring you the latest spoilers and updates on One Piece.
---
Do small things with great love.
Follow us on Twitter for more post updates.
Also Read:
Anamika loves words and stories and putting them to pages. She also loves anime, manga, books, movies and everything fantasy. She has been a fan of anime since childhood and her admiration for it only grew with years. Her passion for writing is even more elevated by writing about the things she loves.