Ranze Kuronain Blue Lock is one of the most interesting players we have right now. Despite having less spotlight, he quickly proved his worth with the limited chances he got.
Coming back to know what we know about him, there's little the wiki offers on him. But, we would like to always know more about a player of this caliber and talent.
We are here to quench your thirst for knowledge and talk about everything regarding Ranze Kurona in Blue Lock. We will be covering everything we know so far about him in the manga, and not miss anything.
Who is Ranze Kurona in Blue Lock?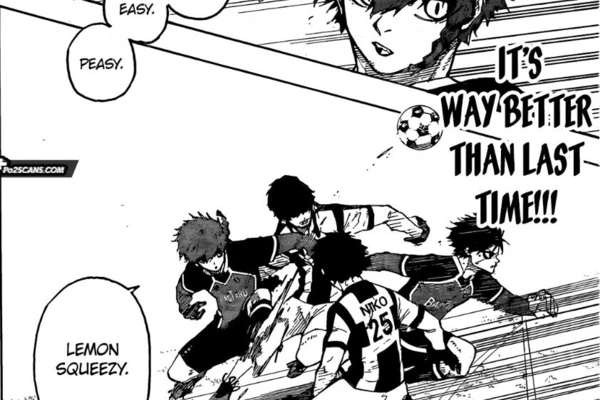 | | |
| --- | --- |
| Japanese Name | 黒名 蘭世 |
| Hair Color | Pink |
| Eye Color | Pink |
| Archetype | N/A |
| Position | Side Back |
| Team | Basterd Munchen |
Ranze Kurona came from the last team which got selected for the second selection. Starting as a forward in that team, as well as his initial team, he quickly rose through the ranks with his abilities and skills.
He also does not like being in the spotlight and is very introverted and calm most of the time. Despite not being present in the much-hyped Blue Lock vs U-20 Japan match, he only became one of the major side cast only recently.
Currently playing as a Sideback for Basterd Munchen, he has proved his capabilities in his match against Manshine City. Although he never scored goals, this was never his aim all along.
His pass and combo moves cut through the opponent's defense like it was nothing. Even when facing off against Ubers, he easily cut through their defense formation of Aiku, Aryu, and Niko, and passed the ball to Isagi.
---
Ranze Kurona: Complete Stats in Blue Lock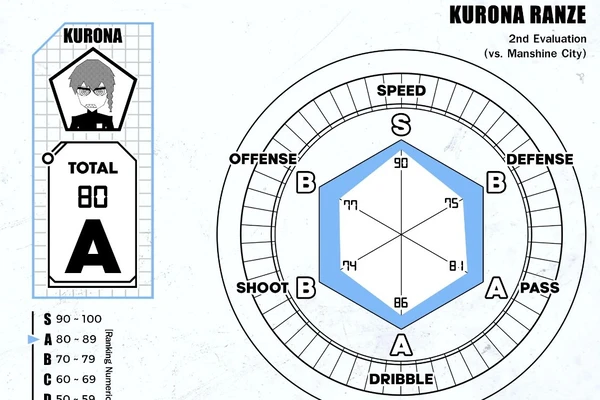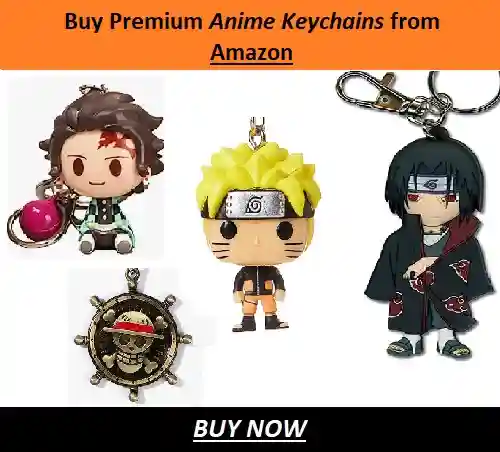 As of the most recent evaluation before his match with Ubers, we saw that his total score is now 83, as he is placed comfortably at an A-rank. His score was also increased by three, since his last match.
Noel Noa had also talked about this topic before the match. He said that Ranze Kurona had some of the best combo and synchronization with Isagi, and it would be a waste to not utilize it.
We also saw how deadly and powerful their combo is at various times. But, for this evaluation, we do not have an idea of his scores and what changed in them.
Going back to his previous evaluation scores, we have the exact numbers of all of his stats. It was also taken before the Manshine City match, and his plays in that match made a huge impact on his score.
Ranze Kurona had a total score of 80 and barely scraped into the A tier. Starting from his best stats, he has a Speed of 90, which is pretty good as the highest speed we have seen in the series is of Chigiri's 98.
His dribble is his next best attribute, which is almost a given for his position, and he has a score of 86 on this. Although he might not be equal to monsters like Bachira who have a 95 score, he is still pretty good.
Next up, his passing skills are at an average score of 81. These three attributes combined, make him one of the best support characters present out there, just like Ness and Reo.
He has a decent amount of 77 on offense and 75 on defense. And lastly, he has a below-average shooting ability, with a score of 71. This is mostly due to the reason that he didn't score at all in these matches.
---
Ranze Kurona: All Abilities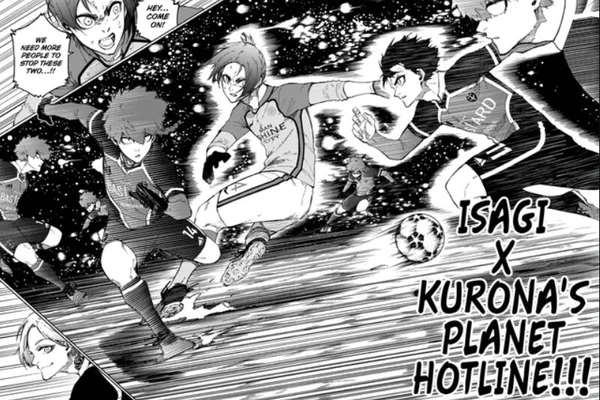 He is very fast on the soccer field and can move reflexively pretty easily, given his speed score.
Due to this, he can also shift from offense to defense in the blink of an eye, which opponents won't expect.
Super precise dribbling skills, which let him easily get past all the defenders and help in assisting others.
Pinpoint and accurate passes, to exactly where Isagi needs the ball.
This was showcased to us on several occasions, how Kurona managed to get in passes that would have been almost impossible for others.
His and Isagi's combo move of Planetary Hotline easily rips through defenders, giving Isagi a big chance to score.
Kurona's positioning and football IQ are also pretty good, depending on what we have seen so far.
He was always in a position to either receive or pass the ball to Isagi.
Kurona is also easily able to keep up with Isagi's thought process, even when the latter was using Meta Vision.
This shows Kurona's game sense, and his ability to adapt to any of Isagi's strategies.
All of these give Isagi various options on the soccer field and increase his goal-scoring opportunities exponentially.
---
Some Interesting Facts on Ranze Kurona in Blue Lock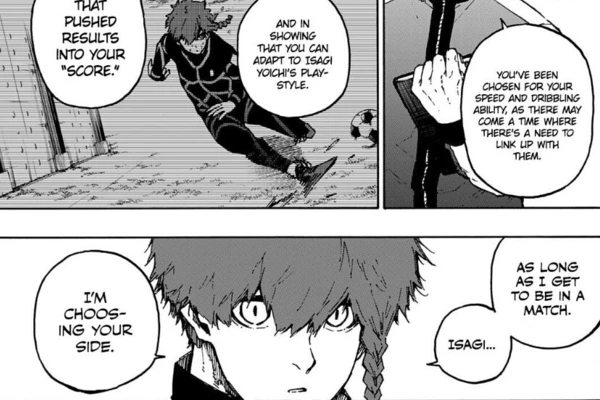 Ranze Kurona isn't much expressive of his emotions and is very introverted.
Even though he is in this competitive place, he doesn't have an ego of his own.
He does not want to stand out in the spotlight, and this is one of the reasons he doesn't score goals on his own.
Although he could have become one of the best strikers in Blue Lock, he chose to not become one.
Ranze Kurona is also very loyal to Isagi and said that he would stick with Isagi if they both are on the field.
He was one of the major reasons, behind Isagi's first goal in this Neo-Egoist League.
Just like Ness and Reo, he hides behind the curtain to make Isagi and his plays shine more.
But, unlike Ness he still has his creativity, and unlike Reo, Isagi isn't fully dependent on Kurona either.
This marks the end of our article on everything about Ranze Kurona in Blue Lock. We shall come back with more interesting and new updates, so stay tuned and read some of our other works till then.
---
Do small things with great love.
Follow us on Twitter for more post updates.
Also Read: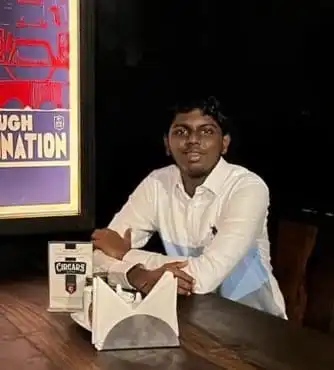 Eswar Keshav is an ardent anime fan for more than a decade. Along with this, he also has been following anime and manga updates for years. He is also enthusiastic and passionate when it comes to writing about his favorite things. Combining his love for writing and his love for anime and manga, his articles speak of his love for the genre.