Rensuke Kunigami in Blue Lock has been trending lately, due to recent chapters. We all remember this character who was obsessed with ideals and becoming a hero, with his soccer from the first season.
But, we all know that wasn't the end for Kunigami, as he understood soon enough that ideals will only drag him down in a competitive arena like Blue Lock.
Along with this, we also know that he is one of the best strikers we know. What are his abilities? What Happened to Kunigami Rensuke in Blue Lock? Are some of the many questions we have about him.
Worry not, because we will be answering all of those questions in this article. We will be discussing everything about Kunigami Rensuke and what happened to him in this post.
Who is Kunigami Rensuke in Blue Lock?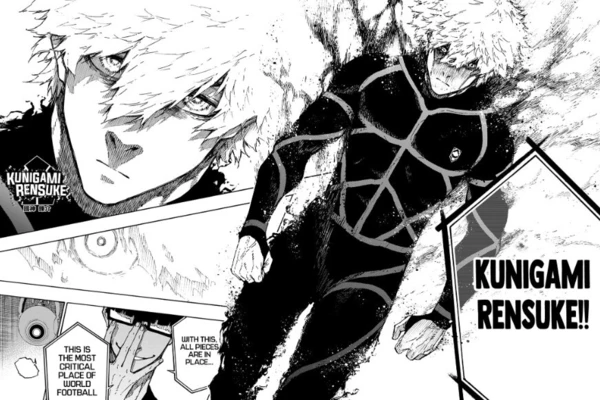 | | |
| --- | --- |
| Japanese Name | 國神 錬介 |
| Hair Color | Orange |
| Eye Color | Auburn |
| Archetype | Clinical Finisher |
| Position | Forward |
| Team | Basterd Munchen |
Rensuke Kunigami was initially a member of Team Z in Blue Lock, the same team as Isagi. He had a very good character, and always wanted to win correctly using his ideals.
Fast forward to the present, we have him now who came like a ghost and completely opposed to his ideals. He now also plays as a Forward for Basterd Munchen, Noel Noa's team.
Kunigami's abilities and skills seem to have increased way better than the last time we saw him. During the first test of Basterd Munchen, he scored the third position in the overall test and knocked one of the regulars, Schneider out of the playing 11.
Abilities: 
Ambidexterity, Kunigami is one of the only few players in Blue Lock who can shoot with both legs with great accuracy.
He has one of the best muscular builds of all the players in Blue Lock.
His archetype Clinical Finisher also shows how accurate his shooting skills are.
Kunigami has a pinpoint finesse shot with his left leg, and he can shoot with 100% accuracy in a range of 28m.
Now that he is ambidextrous, he also uses the same kind of shot with his right leg, albeit a bit weaker.
---
What Happened to Rensuke Kunigami in Blue Lock?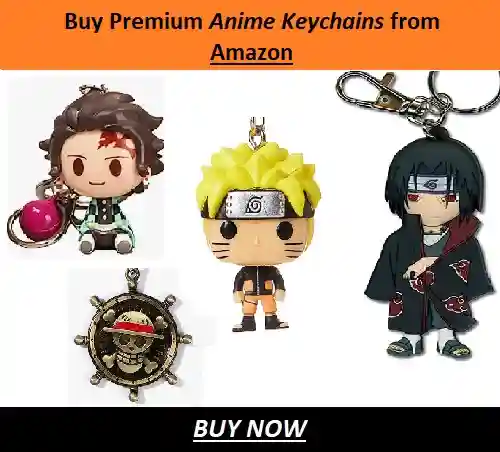 We all know, that there was the second selection arc in Blue Lock, which required players to form teams and defeat other teams. During this arc only, we witnessed Kunigami suffering a crushing defeat.
Unfortunately, due to his heroic ideals, he was not picked by the opponent team that defeated him. Since he was not picked and left all alone, he was immediately disqualified from Blue Lock.
All of us expected that this was the end of our fabled hero Rensuke Kunigami. But, Ego had other plans as he gave a one-in-a-lifetime opportunity for Kunigami, if he wants to make it back to Blue Lock.
Kunigami did not let this chance get by, as he still wanted to become the world's best striker. This was all happening in the background when the Blue Lock vs U-20 Japan match was happening.
He did not return till after the match and was joined in Basterd Munchen despite his wishes. Coming out, Kunigami looked all battered and looked like he lost all his energy and motivation.
But, this was not the case, as Kunigami had evolved exponentially during this special training. He obtained a better physique, he was able to shoot from both of his legs, and improved all of his other specifications.
Kunigami was also the only Blue Lock player, whose scores in the first Basterd Munchen test were dominating the scores of the regulars in that team. He also had some of the highest overall stats and scored two goals in two matches.
---
Is Kunigami out of Blue Lock or did he get Eliminated?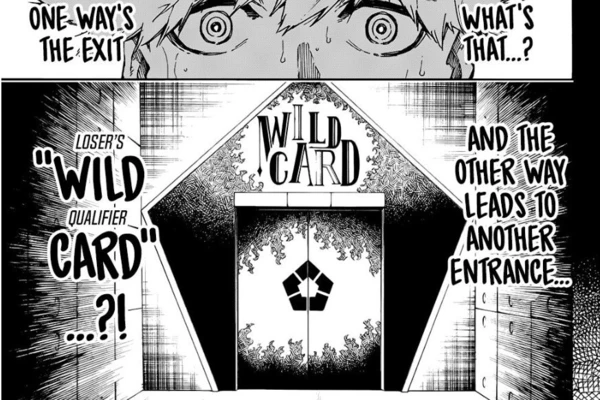 Kunigami after he lost in the second selection, had two choices. He could either completely quit out of Blue Lock, or open the door to the wild card route.
We see that Kunigami chose the latter and that is the reason he is still in Blue Lock. He even joined Basterd Munchen as a regular player from the first match itself and as a forward.
Boasting some of the best overall stats after he returned, it wasn't a surprise that Noa chose him. Jinpachi Ego had also pushed Noa to include Kunigami in his team.
So, Kunigami is not out of Blue Lock or eliminated from it as of now. Given his stats and abilities, he might even become one of the starters in the U-20 Japan team.
---
Will Kunigami come back in Blue Lock?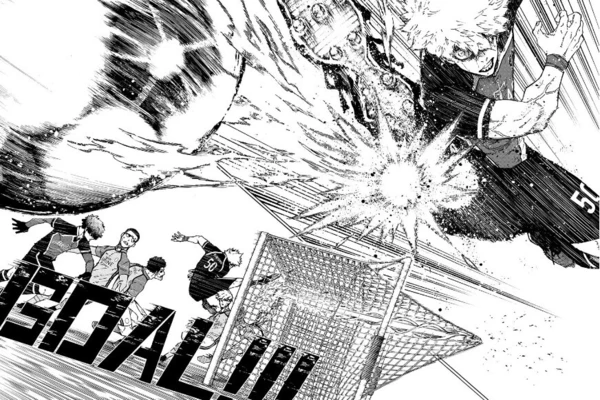 Kunigami had made his return, after two arcs in the series. After he chose to go from the wild card route, he did not appear till the start of the Neo Egoist League.
He returned a completely different person, than what he was initially. Now, Kunigami thinks that his previous ideals were just foolish, and he gave up on them to become strong.
Kunigami also returned very strong, dominating many defenders and players in Blue Lock. So, we can say that Kunigami come back again in the Blue Lock anime, most probably in Season 3, if it gets announced.
---
What Rank is Rensuke Kunigami in Blue Lock?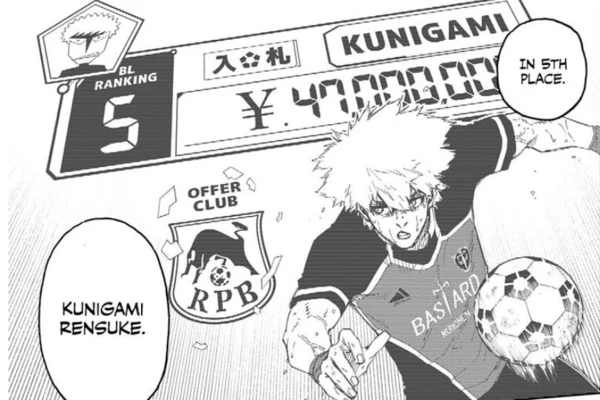 As of the two matches he played, Kunigami was placed at 5th rank in Blue Lock. He caught many people's attention with his two incredible goals, in both matches.
This sent his net worth to a whopping 47 million yen. Noa said that his value had almost doubled, because of his consistent goals and his physical prowess.
Even in the match against FC Barcha, Noa said that he is also the copy man of Blue Lock. Ego had become too obsessed with creating the next World's Number 1 striker, and Kunigami was the result of that.
Kunigami was also able to easily mimic the movements of Noa after he witnessed the latter's goal. This shows the fruits of the training he had to go through.
---
Who Defeated Kunigami Rensuke?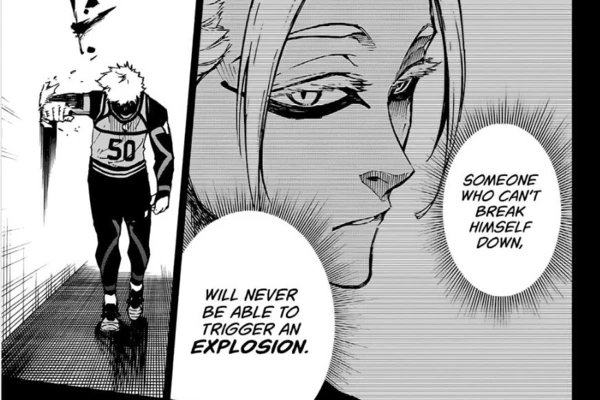 During the second selection arc, he was easily defeated by Ryusei Shido. On top of defeating him, Shido also broke Kunigami's ideals completely, such that he was unable to recover.
Shido defeated and mocked him in the worst way possible, using his unconventional plays and words. But, in case Kunigami were to fight against Shido again, he might not lose this time.
Kunigami might have even surpassed Shido's expectations. He would also be shocked, after seeing that Kunigami had crawled his way back to Blue Lock.
The Wild Card experiment had some of the most intense training, which couldn't be completed by everyone. Kunigami also said that it was torture day after day, but he still managed to end up victorious, due to his loss.
This will be the end of our article on Rensuke Kunigami in Blue Lock. We always come up with many interesting and new ideas for articles, so make sure to check them here.
---
Do small things with great love.
Follow us on Twitter for more post updates.
Also Read: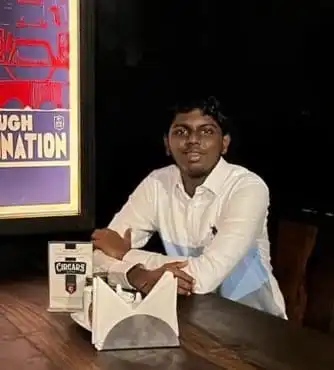 Eswar Keshav is an ardent anime fan for more than a decade. Along with this, he also has been following anime and manga updates for years. He is also enthusiastic and passionate when it comes to writing about his favorite things. Combining his love for writing and his love for anime and manga, his articles speak of his love for the genre.