Last updated on January 27th, 2022 at 11:33 pm
Kaiju No. 8 has been progressing rapidly in the last couple of chapters. We are getting introduced to new members from the Defense Force one after the other. Let us take a look at the top 10 strongest Defense Force Members in Kaiju No. 8. 
We will find that some of the members on this list were introduced to us way back at the beginning of the series, while some are relatively new. Now we need to see who among them will dominate the top half of the list.
Top 10 Strongest Defense Force Members in Kaiju No. 8 Ranked-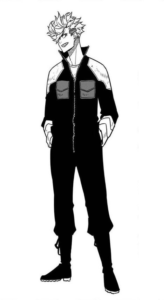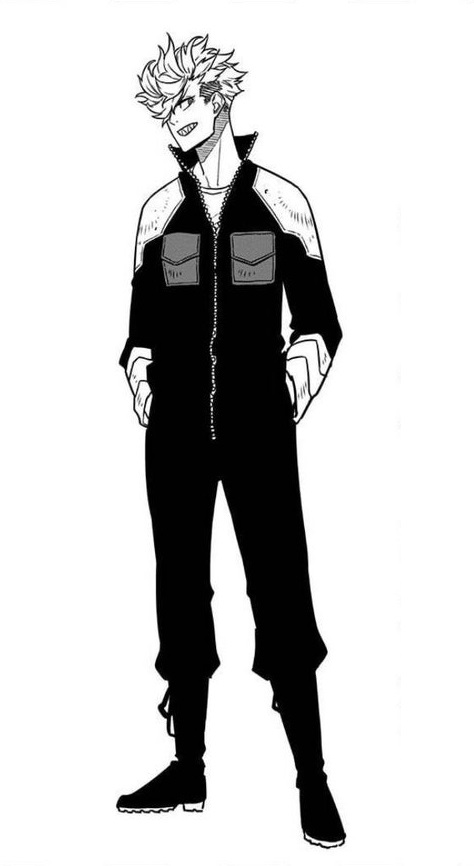 Iharu is a former Third Division member of the Defense Force who has an extremely arrogant personality. Although it comes to his advantage since he works extra hard in order to not lose to people he considers are below him.
He can draw 20 percent of power from his Defense Force Suit and showed good combative skills against the After Beasts.
---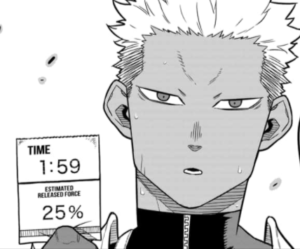 Kaguragi is another member of the Third Division who takes his job very seriously. He is an extremely focused character who pushes himself to the extreme to stay on top.
His rivalry with Izumo has further benefitted him to make a massive amount of progress and draw 25 percent of his Defense Force Suit's power. He has also shown his potential to be an important member of the squad on a couple of occasions.
---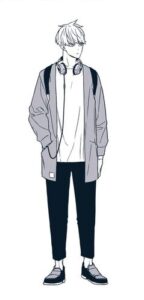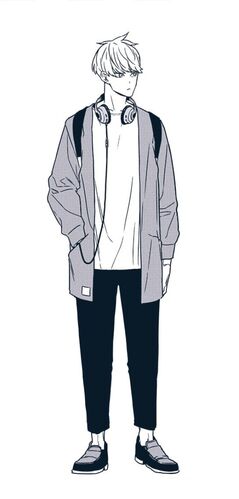 Leno is the closest friend of Kafka Hibino, who has worked hard continuously after joining the Defense Force in order to support his friend. Although he initially drew a power level of only 8% from his suit, he increased it to 18% after some rigorous training.
 He is very swift in battles and can work in coordination with anyone even if he has no previous experience of battling with them. The fact that Hoshina and Iharu hold a high opinion about him places him above Aoi and Furuhashi.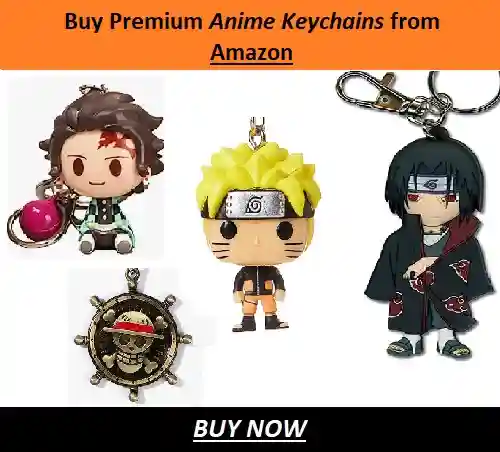 ---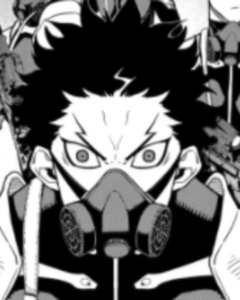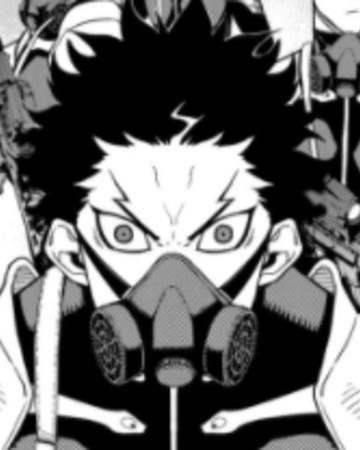 Ikaruga is one of the Platoon Leaders in the Third Division who displayed his skills during the raid on Tachikawa Base by Monster #10 and the Pterosaurs.
He is a born leader who can take matters into his own hands during a crisis and keep everyone calm. He is a brilliant officer who can engage more than one monster at the same time and still come out victorious.
---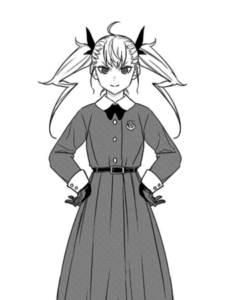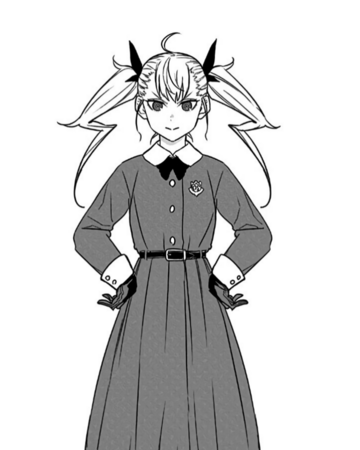 The girl with one of the most destructive powers takes sixth place on this list. Kikoru relies on her brute offensive tactics and can shred through enemies quickly.
 She has been the brightest spark among all the new joiners and has already been handed a new weapon that she used perfectly to save the life of her compatriots. 
Being the daughter Isao Shinomiya, a lot of expectations was placed on her shoulder, and it is safe to say that she has managed to live up to them. She can rise to the position of a Captain in the future while continuing to improve herself.
---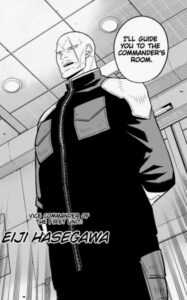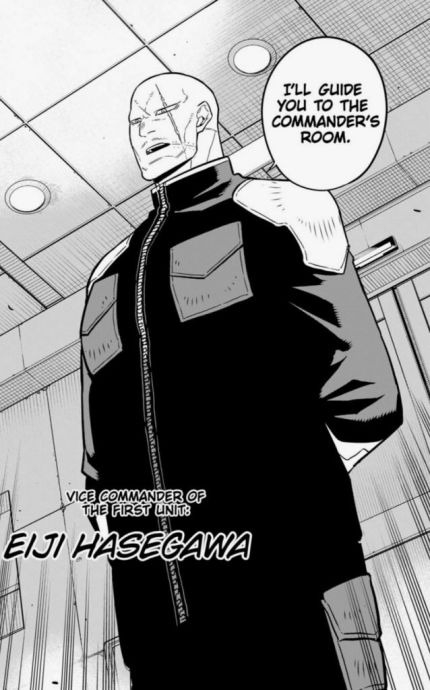 Eiji Hasegawa is the Vice-Captain of the first division. Although we haven't seen his exact abilities yet, the man who leads the entire Defense Force behind Isao Shinomiya is got to be extremely powerful and experienced. 
This explains Eiji's inclusion in the fifth position as one of the strongest Defense Force members in Kaiju No. 8. Generally, he is a serious individual who acts very professionally and has excellent leadership skills.
---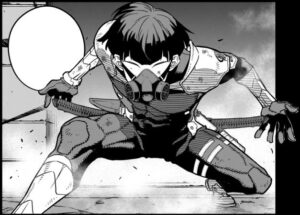 The Vice-Commander of the Third Unit needs no introduction. He is a master of blades and can slice open monsters even in his sleep. His special attacks include the six forms of blade cutting techniques that he has displayed on countless occasions. 
Moreover, he is extremely fast, and his insane mobility allows him to get up close and personal to his enemies and deal a fatal blow with his blades. 
Unlike Mina and Kikoru, he doesn't rely on brute offensive attacks and is more a swift fighter. His job is to carve out a path for his commander to land the final finishing blow.
Related- Power of Soshiro Hoshona in Kaiju No. 8 (Explained)
---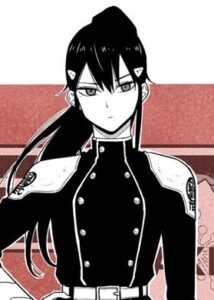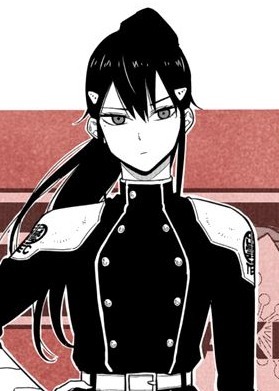 Mina Ashiro is the commander of the Third Unit and the reason why a lot of people decided to join the Defense Force, including Kafka Hibino. She is a talented fighter who charges into a battle like a leader and delivers the final blow. 
She is someone on whom the rest of the members can rely on which further speaks of her strength. Someone who can draw out 96% of the Defense Suit's power can't be taken lightly. 
She usually goes to battle with a long-range cannon and her tiger. Thus, she prefers long-range combat, which, combined with her excellent skill, is fatal for any monster.
---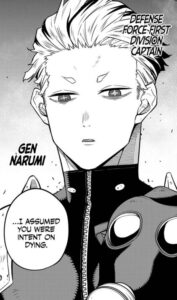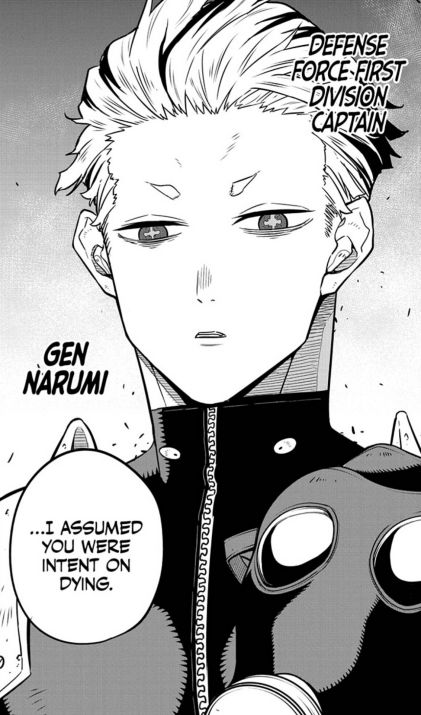 Narumi is one of the latest introductions in the story and he has been revealed to be the captain of the First Division. Although Narumi has a laid back and unprofessional personality he is by far the most talented young member of the Defense Force.
He doesn't care about mannerisms and the only thing that matters to him are skills. The way he defeated a large kaiju with no difficulty is no joke.
---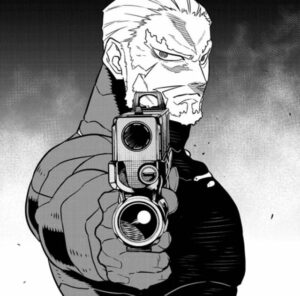 The strongest Defense Force member in Kaiju No. 8 is none other than Director General Isao Shinomiya. He bears a deep hatred towards the monsters after his wife got killed by them and it has made him the strongest person ever in Defense Force history.
The fact that only he was capable of using a weapon made from the core of Monster #2 is highly commendable.
Related- (2021) Power of Isao Shinomiya (Monster #2) in Kaiju No. 8 Explained
---
Special Mention-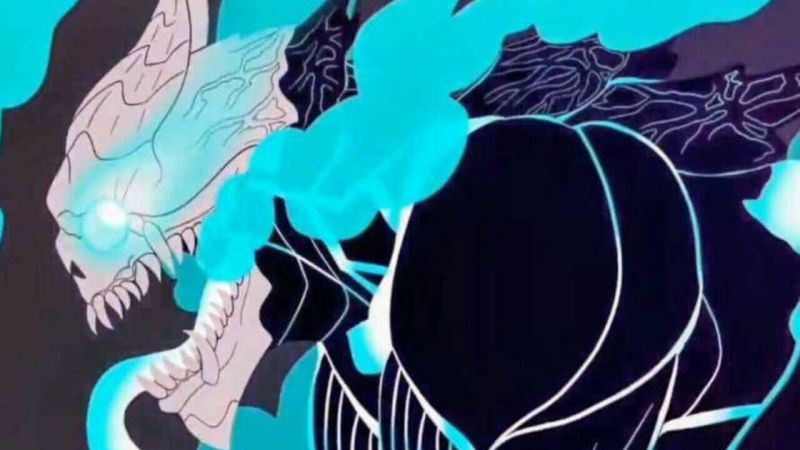 Kafka Hibino comes under the special mention category since he doesn't have any powers of his own. Although he is a great guy with an unwavering determination, he has to rely on the power of Monster #8 to get himself out of tricky situations.
Once he turns into Kaiju No. 8, he goes on from becoming the weakest character to the strongest character in the series which is absolutely crazy.
---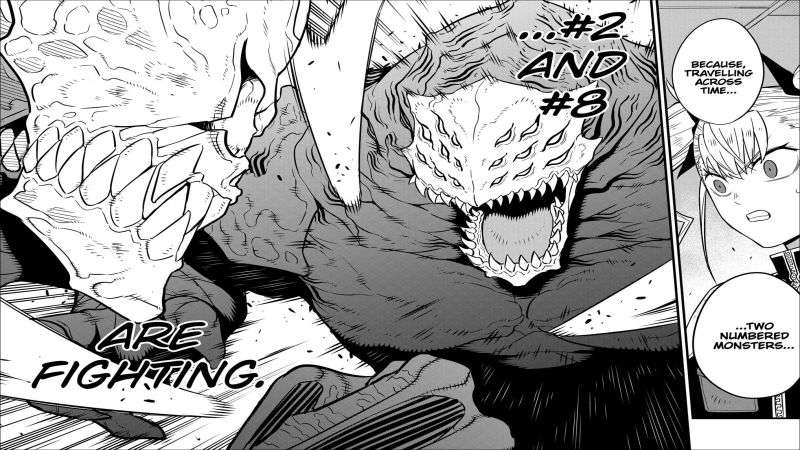 Must Read- Top 10 Most Powerful Monsters in Kaiju No. 8 (Ranked)
---
The story of Kaiju No. 8 is still in its early stages. We are sure to meet many new members of the Defense Force that can get on this list in the future.
The most interesting thing to notice will be the fact that if someone is able to replace Isao Shinomiya from the number one position. That's all for today. Fans can read officially Monster #8 from Mangaplus Shueisha. Till then, stay tuned, stay healthy. 
---
Follow us on Twitter for more post updates.
Also Read-
Power of Soshiro Hoshona in Kaiju No. 8 (Explained)

Top 10 Most Powerful Monsters in Kaiju No. 8 (Ranked)

Power of Monster #9 in Kaiju No. 8 (Explained)

(2021) Top 20 Best End of World Anime Ranked

(2021) Top 30 Best Korean Anime of all time Ranked

Power of Kafka Hibino's Kaiju Form in Kaiju No. 8 / Monster #8

(2021) Top 20 Most Powerful Tokyo Revengers Characters Ranked

(2021) Top 10 Most Popular Old Lady Cartoon Characters Ranked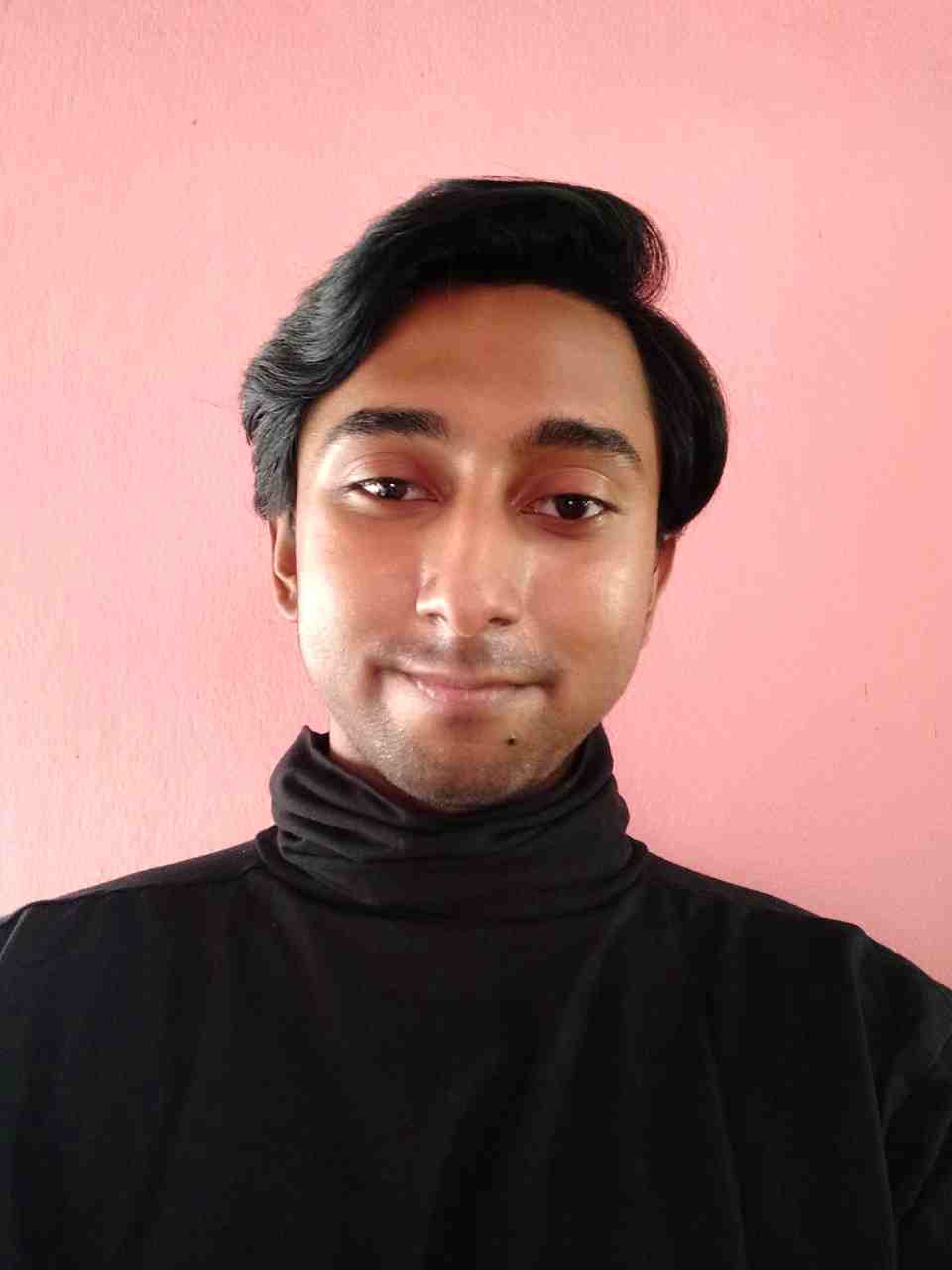 Life took a sudden turn for me when I finally decided to watch Kimi no nawa & Clannad. While both of them made me cry and introduced me to this vast world of anime. The Anime and Manga world is an escape for me from this complicated real world and serves as a relief. Being a content writer for OtakusNotes still feels like a dream and has been one of the best things to happen to me this year. It has been a productive distraction for me and I am loving every moment of it.