Anime guys with headphones look so cool because of their unique fashion sense and attractive looks. Headphones are the most popular fashion item among boys who enjoy showing off their affluence.
As a consequence, we admired anime guys who wore wonderful headphones and demonstrated how to appear cool in crowds. In the anime world, a large number of guys wear various types of headphones.
Some of them wear it to seem fashionable, while others wear it as fighting equipment. So, without any further delay, let's have a look at this list of the top 15 Japanese anime guys with headphones as of 2022.
15. Kuki Urie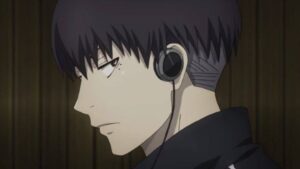 Anime: Tokyo Ghoul
Kuki Urie is the main leader of the Quinx Squad, a squad of hybrids of ghouls and humans. He is a handsome man with an attractive body and a very proud personality.

Kuki does not wear any headphones, but he sometimes wears black earphones. He is very passionate towards his job as a ghoul investigator and has always wanted to attain the top position in the organization.
---
14. Izayoi Sakamaki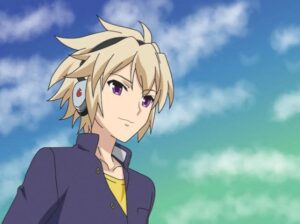 Anime: Problem Children Are Coming From Another World, Aren't They?
Izayoi Sakamaki is a handsome teenage boy and one of the lead characters of the series. He is a very complex person, whose every move is pretty hard to understand.

Izayoi is one of the most handsome anime guys with headphones and also possesses keen intelligence. He always wears a white headphone consisting of black straps and a flame logo on both sides.
Throughout the series, he also defeated several powerful opponents through his gifted power and incredible physical strength.
---
13. Justin Law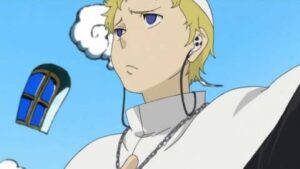 Anime: Soul Eater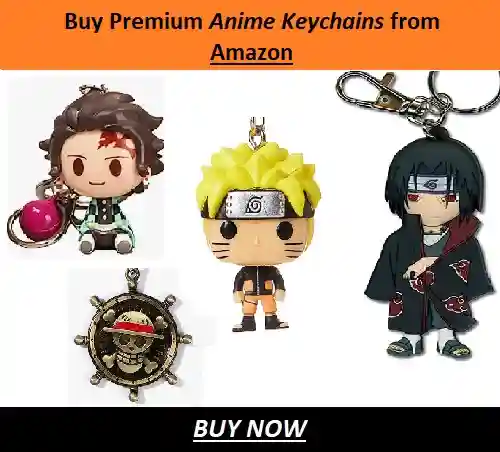 Justin Law is one of the powerful demon weapons in the Soul Eater anime and manga series. He is a slim man with a short body stature, and he wears priest's attire.

Justin is always seen with his earphones and possesses incredibly powerful magical abilities. He not only became a demon weapon at a very young age but also possessed the same power level as Giriko's, who spent 800 years achieving these powers.
---
12. Misaki Yata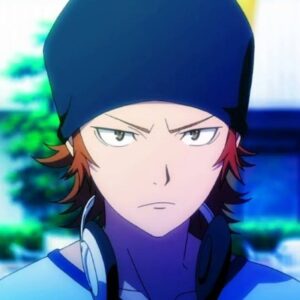 Anime: K Project
Misaki Yata is one of the major characters in the K Project series and a member of the Red Clan. He wears very fashionable outfits with a pair of headphones that suit him the most.

Misaki is one of the most loyal members of the Red Clan and had great respect for his fellow members. Apart from his good behavior in his clan, he became quite merciless and arrogant in combat against his opponents.
---
11. Akito Takagi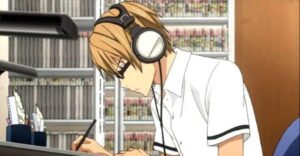 Anime: Bakuman
Akito Takagi is the second main character in the Bakuman anime and manga series. He is a tall, handsome man with a beautiful hairstyle and attractive facial features.

Akito is always seen with a pair of white glasses and loves to wear his favorite branded headphones. He is a very determined person and tries his best to follow his dreams of becoming a manga artist.
Because of his attractive look and wearing branded headphones, he deserves to be on the list of Japanese anime guys with headphones.
---
10. Yoh Asakura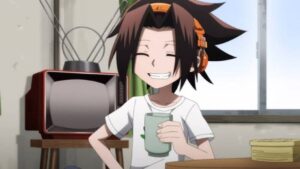 Anime: Shaman King
Yoh Asakura is the main character of the series and the ascendant of the Asakura family. This family is a legendary family who can connect with the world of spirits and gods.

Yoh is a teenage boy and usually wears a pair of orange headphones. He seems to be a lazy boy, but he becomes very serious when it comes to saving his people's lives. As belongs to a legendary family, and he possesses several powerful abilities and shamanic spells.
---
9. Yosuke Hanamura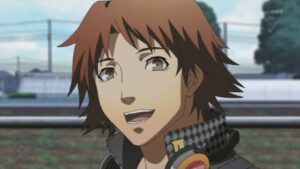 Anime: Persona 4: The Animation
Yosuke Hanamura is one of the friends of Yu Narukami, the main character of the Persona 4 series. He is an attractive teenage boy who usually wears a pair of orange headphones and orange glasses.

Yosuke had a huge crush on Saki Konishi, and after her death, he became very depressed and lonely. Despite his ungraceful personality, he is very skilled at fighting with knives.
---
8. Aoba Seragaki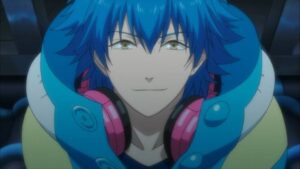 Anime: Dramatical Murder
Aoba Seragaki is the main character of the series and was born in Toue's research labs through genetic engineering. He has long, lovely blue hair that he dislikes when it is touched by anyone.

Aoba is a helpful person and is always seen with his bright smile. He never hesitated to put his thoughts in front of anyone, whether they liked them or not. His stylish outfit and large pink headphones make him one of the coolest anime guys with headphones.
---
7. Hawks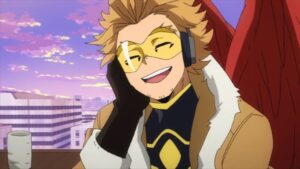 Anime: My Hero Academia
Hawks is the most fashionable and carefree pro hero in the My Hero Academia series. He currently holds the No. 2 position in the chart of Japan's strongest pro heroes, and his original name is Keigo Takami.

Hawks have a pair of long red wings, which is why he became the rarest pro hero who can fly. He always wears a pair of yellow headphones that perfectly suit his outfits and personality.
However, he doesn't wear it for fashion, but rather to keep in touch with his team, who guide him towards the danger zone.
---
6. Nice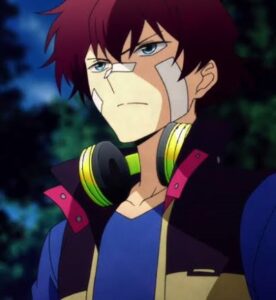 Anime: Hamatora
Nice is the main character of the series and the most powerful minimum holder of the series. After leaving Facultus, he opened his own personal detective agency, Hamatora Detective Agency, alongside his friend, Hajime.

Nice always wears a pair of green headphones because it helps him use his special ability. This ability transforms him into sound waves and allows him to travel through different wavelengths.
He is one of the few anime guys with headphones who mostly used their headphones throughout the series.
---
5. Present Mic
Anime: My Hero Academia
Present Mic is the pro hero in the My Hero Academia series with very rare quirks. His quirk's name is "voice," which allows him to increase his volume to the highest level that no one can stand against him.

Present Mic currently works as a teacher at U.A. High School, and his real name is Hizashi Yamada. He wears a pair of large headphones as well as a huge speaker around his neck. As a result, he became one of the most popular anime guys with headphones.
---
4. Mao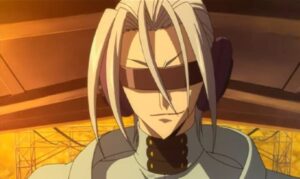 Anime: Code Geass
Mao is one of the major antagonists in the Code Geass series. His personality is quite sadistic, and he loves to threaten people.

Mao is a handsome man and usually wears black and purple headphones. He always covered his eyes with purple sunglasses. After getting the power of Geass from C.C, an immortal woman, he can read and control anyone's minds within a limited range.
---
3. Bansai Kawakami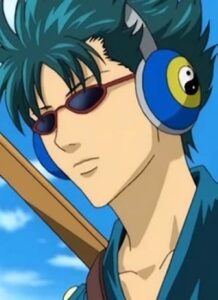 Anime: Gintama
Bansai Kawakami is one of the major characters in the Gintama series and serves as the primary villain of the Shinsengumi Crisis Arc. He always wears stylish outfits and a pair of sunglasses and headphones that give them a very distinct look.

Bansai used shamisen, an instrument as shealth for his sword. In the meantime, he also plays this instrument in order to keep his sword hidden from his opponents. Due to always wearing headphones, he is mostly called by his nickname, Deaf Man.
---
2. Makoto Yuuki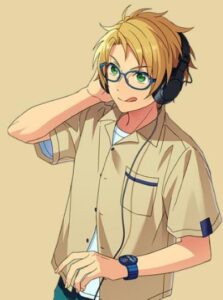 Anime: Ensemble Stars!
Makoto Yuuki is one of the main characters in the Ensemble Stars! franchise. He is one of the most handsome idols in his group, Trickstar. He has a very charming personality that everybody should like most about him.

As an idol, Makoto always wears fashionable clothes and looks very awesome. His glasses and pair of black headphones make him one of the most attractive anime guys with headphones.
Despite being raised by a single parent (mother), he doesn't have any bad habits or a lack of manners.
---
1. Cherry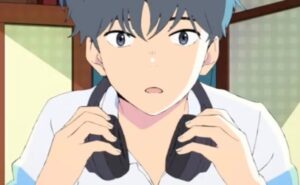 Anime: Words Bubble Up Like Soda Pop
Cherry is one of the lead characters in the popular rom-com anime movie, "Words Bubble Up Like Soda Pop," along with his girlfriend, Smile. His original name is Yui Sakura, and he is currently studying in high school.

Cherry feels very uncomfortable around strangers or crowds of people. He is usually seen with his favorite pair of black headphones. He just only wears headphones to ignore people or so they can't try to talk with him.
As a result, he became one of the most popular anime guys with headphones.
Conclusion:
We'll wrap up this article by talking about every single guy on the list who wears a pair of headphones. We compiled this incredible list based on their popularity and roles in their respective series.
Each of them has a unique style and an attractive look that you will certainly like. They also play important roles in their own series and leave an unforgettable impact on fans' hearts.
---
Do small things with great love.
Follow us on Twitter for more post updates.
Also Read:
I am Sahil Khan and I was born in Dhanbad and raised in New Delhi, India. I am currently pursuing my graduation while also pursuing my passion for writing about anime. This is because I have been an otaku since I was 7 and writing about anime helps me overcome my stress while also honing my writing skills. Aside from writing, I am a filmmaker and an actor.