Last updated on August 21st, 2023 at 12:18 am
Finally, after a long break, the most awaited part 2 of Boruto manga spoilers are here. This time, the Boruto Two Blue Vortex Chapter 1 spoilers have just been released and are already trending. 
Last time, we saw that Boruto and Kawaki had interchanged places, and the Konoha village was hunting for Boruto. The previous chapter also teased an epic confrontation between Boruto and Kawaki too. 
Boruto Two Blue Vortex Chapter 1 Spoilers & Raw Scans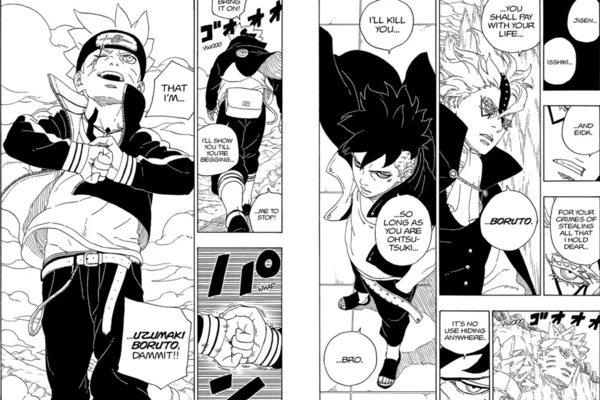 There seems to have been a time skip, and Boruto is still considered a traitor. Many characters have also had character design changes and look more mature now. 
Shikamaru is now the Hokage, and we see Sarada arguing how Boruto isn't a traitor. 

After hearing this, Shikamaru looks worried about Sarada's future as a Shinobi. 

Sarada further says that her role model was the Seventh Hokage. 

We see Kawaki entering the dimension where he traps Naruto and Hinata. 
Since time is stopped over there, both Naruto and Hinata don't age at all. 

We also get to see Sumire, Eida and Daemon. 

Sarada and Sumire talk to Eida about reversing this incident again, but Eida says it isn't impossible. 
Eida is also confused that both Sarada and Sumire were able to retain their memories. 

Mitsuki still hates Boruto and wants to kill him if he ever sees Boruto. 

Kawaki is confident in the abilities of his eye and says that Boruto will be found the moment he enters the village. 

He inherited more of Otsutsuki's capabilities, as Kawaki can fly now. 

We also see that Himawari does not fully believe Boruto is a traitor and thinks Naruto is alive. 

Suddenly, Konoha is attacked by Code's ten tails minions. 

Sarada tries to protect and defend the village, but the minions keep regenerating. 

Code enters the fray, and we see a slashed left eye. 

Just when Code is greeting Sarada, Boruto also makes his entrance. 

Sarada is shocked to see Boruto, mainly when Code attacks the village. 

Kawaki had also noticed Boruto now and understood that the latter was out of hiding. 

After all this commotion, the chapter ends here after we see Sarada and Kawaki's reactions. 

The village will probably first deal with Code and his minions before fighting with Boruto. 
Kawaki, however, might be gunning out for Boruto, and we might see some confrontation in the next chapter. 
#BorutoTwoBlueVortexCh1
Sarada is seen arguing with Shikamaru, who now wears the hokage cloak, about Boruto's innocence and how he isn't a traitor. Shikamaru is worried for sarada as a shinobi.

Sarada: "my role model is the seventh hokage (Nanadaime) not you". pic.twitter.com/nOH16fzO7k

— Abdul_Zol2 (@Abdul_S172) August 16, 2023
#BorutoTwoBlueVortexCh1
First look at Kawaki's timeskip design! He is seen entering the dimension naruto and Hinata are imprisoned in (dimension where time stops, explains why naruto and Hinata haven't aged). pic.twitter.com/dMzy911lWN

— Abdul_Zol2 (@Abdul_S172) August 16, 2023
#BorutoTwoBlueVortexCh1
We also see Sumire's design! No changes for Eida and Daemon. Sarada and sumire speak to eida about the 'rewrite of history' and if there is anything we can do to reverse it. Eida says no and further asks: "how were you two able to retain your memories?"👀 pic.twitter.com/bfeJqG6Pf1

— Abdul_Zol2 (@Abdul_S172) August 16, 2023
#BorutoTwoBlueVortexCh1
Himawari and chocho also get revealed! Chocho is training with Himawari, who wants to become strong. pic.twitter.com/wRUX7XOf7j

— Abdul_Zol2 (@Abdul_S172) August 16, 2023
---
Boruto Two Blue Vortex Chapter 1 Release Date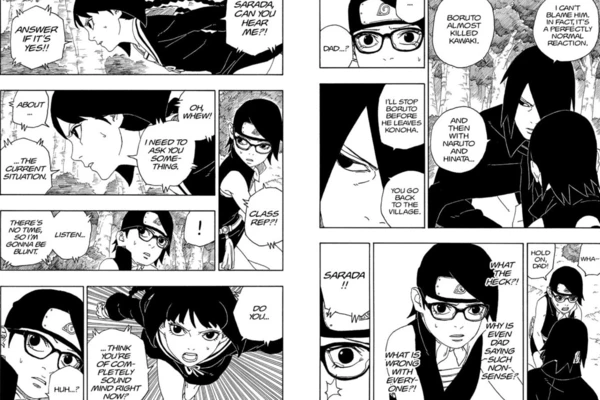 Boruto Two Blue Vortex Chapter 1 should release on August 21st. Since the full spoilers and raw scans are already released, we can assume that the chapter will release according to schedule too. 
Since it will be a monthly manga, we must wait until September 21st to see what happens to Boruto and Code now. However, the chapter's raw scans and spoilers should have been released a few days earlier. 
This ends our spoiler article for Boruto Two Blue Vortex Chapter 1. Check some of our other articles here while we come up with new and exciting pieces. We also follow weekly updates of other manga, so check that too.
---
Do small things with great love.
Follow us on Twitter for more post-updates.
Also Read: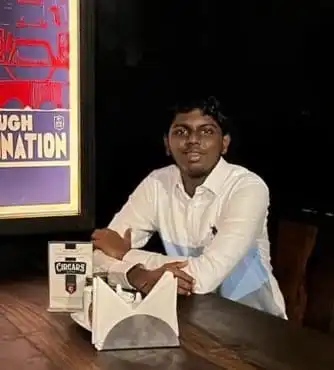 Eswar Keshav is an ardent anime fan for more than a decade. Along with this, he also has been following anime and manga updates for years. He is also enthusiastic and passionate when it comes to writing about his favorite things. Combining his love for writing and his love for anime and manga, his articles speak of his love for the genre.