Last updated on June 19th, 2023 at 08:20 pm
Fans of Jujutsu Kaisen are biting their nails for a whole week after the last chapter ended with a shocking twist. Satoru Gojo seems to be at the verge of death as Sukuna destroys his domain, and lands the first slash on him.
The slash across his neck has left fans wondering whether the fan-favorite character will die next. But fans don't have to wait anymore; we're here with Jujutsu Kaisen Chapter 226 spoilers and release date.
Jujutsu Kaisen Chapter 226 Spoilers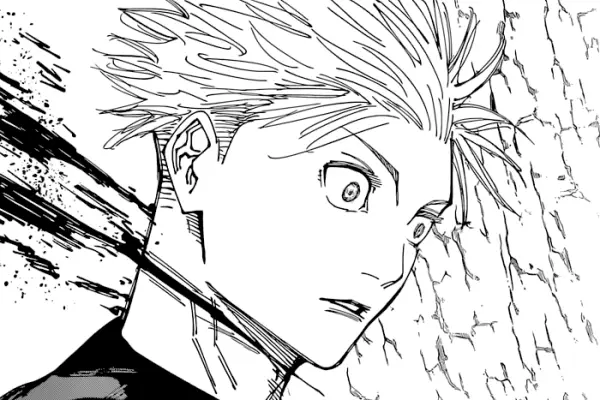 Jujutsu Kaisen Chapter 226 picks up on where the last chapter left off. Sukuna has finally landed a slash on Gojo but the jujutsu sorcerer heals the cut with his Reversed Cursed Technique.
The gang watching the fight through Mei Mei's screens discuss the battle among themselves. 
Kusakabe points out that Gojo can't use his Cursed Technique anymore because his domain just got destroyed.

In the fight, Sukuna relentlessly slashes Gojo, and then engages him in hand-to-hand combat. Gojo is left shockingly bloody, with cuts all over his body. He's constantly using RCT to heal the cuts.

Gojo also figures out that the center of Sukuna's domain is the shrine, rather than Sukuna himself.

Yuji questions if Sukuna's domain will be destroyed if the shrine collapses, but Kusakabe and Mei Mei inform that it might not be the case since Gojo isn't attempting to do it, even with his Six Eyes.
Things are looking bleak for Gojo, but then he uses New Shadow Style: Simple Domain. 

When Gojo's wounds are relatively healed, Sukuna slashes his face bloody again. But Gojo isn't using RCT to heal them anymore.

Ino says that while Gojo will never run out of energy, constantly using RCT after his domain got destroyed must be pretty exhausting since RCT consumes twice the CE as normal CT.

Gojo seems to be at the verge of defeat when he suddenly latches onto Sukuna.

Yuta realizes that Gojo wasn't using RCT to heal his wounds, but he was using it to restore his CT. 
Gojo aims his Cursed Technique Reversal: Red at Sukuna, blasting him into the shrine, before casually healing his cuts again.
---
Jujutsu Kaisen Chapter 226 Release Date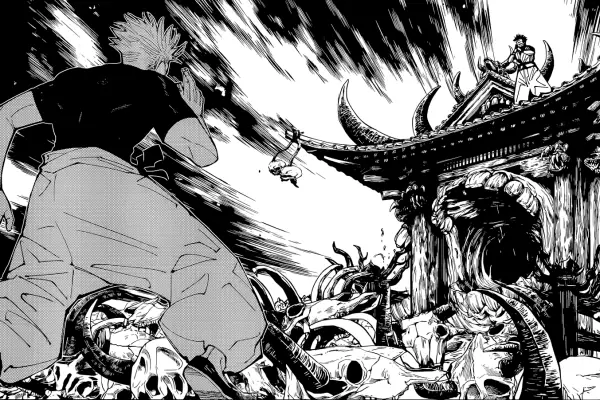 Jujutsu Kaisen will follow its usual schedule and Chapter 226 will be released on Sunday, June 18, 2023. But the chapter will come out at different times at different time zones. The schedule for that is as the following:
Pacific Standard Time: 7 am, Sunday, June 18, 2023
Eastern Standard Time: 10 am, Sunday, June 18, 2023
Greenwich Mean Time: 3 pm, Sunday, June 18, 2023
Central European Time: 4 pm, Sunday, June 18, 2023
Indian Standard Time: 8.30 pm, Sunday, June 18, 2023
Philippine Standard Time: 11 pm, Sunday, June 18, 2023
Japanese Standard Time: 12 am, Monday, June 19, 2023
Australia Central Standard Time: 12.30 am, Monday, June 19, 2023
The chapter will be released officially on MANGA Plus and VIZ Media, the platforms affiliated with Shueisha. Fans can find the English translation of the chapter at the above-mentioned sites for free from June 18.
After this week, Jujutsu Kaisen will be on break for the next week. So, Chapter 227 will not be released until July 2, 2023.
For all the latest updates on Jujutsu Kaisen, keep following Otakus' Notes.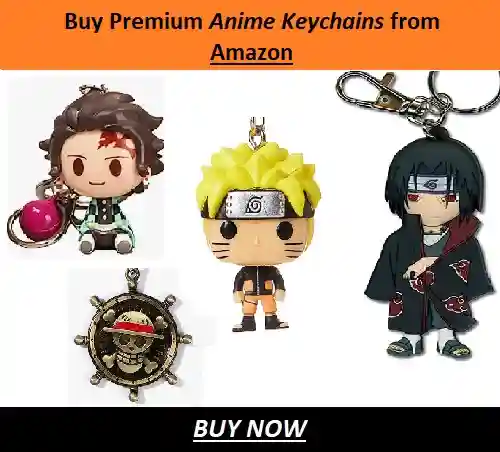 ---
Do small things with great love.
Follow us on Twitter for more post-updates.
Also Read:
Anamika loves words and stories and putting them to pages. She also loves anime, manga, books, movies and everything fantasy. She has been a fan of anime since childhood and her admiration for it only grew with years. Her passion for writing is even more elevated by writing about the things she loves.