One Piece has a vast diversity of characters, and the Old Man characters in One Piece are far more powerful than most of the younger generation. Thus, we will be taking a look at the top 10 most powerful One Piece Old Man characters. 
One Piece Old Man characters have ravaged the seas in their time while constantly clashing against each other. They have set up a legacy that the upcoming generation in One Piece will be looking forward to live up to. 
Top 10 Most Powerful One Piece Old Man Characters Ranked-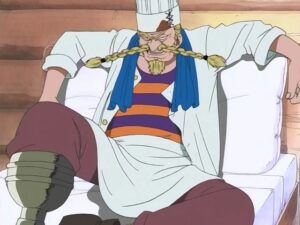 We were introduced to Zeff very early in the story when Luffy and his crewmates were looking for a cook. Zeff is a former member of the Cook Pirates and tries to lead a peaceful life in Baratie.
Sanji learned all his kick techniques from Zeff. Some of his special moves were Ryoricho Gisoku Kick and Ryoricho Drop.
---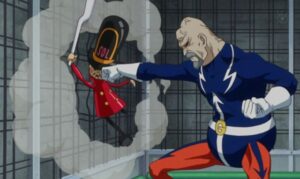 Lao G served as one of the antagonists in Dressrosa Arc and was affiliated with the Donquixote Pirates. He was very loyal to Donquixote and was one of his powerful fighters.
His main strength lies in his expertise in martial arts. He can execute Jio Ken perfectly and take down his enemies with ease. Lao G demonstrated his skills by taking on Chinjao and dominating him throughout the battle.
---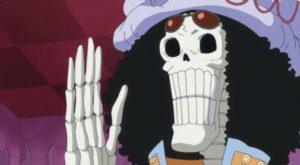 The one and only member of Luffy's Straw Hat Pirates to feature in this list is Brook. He utilizes the power of Yomi Yomi no Mi which allows him to control every other soul. Using this ability, he was able to come back to life even after he died. 
Brook is also an excellent fighter and can put up a decent fight using his swordsmanship skills. He can also use his devil fruit power to turn his surroundings into ice.
---
7) Don Chinjao (Age: 78) –
We first got to see Don Chinjao during the competition held for the Mera Mera no Mi. He is a legendary pirate possessing a large amount of power. He hails from the Chinjao family and is popularly known as "Chinjao the Drill."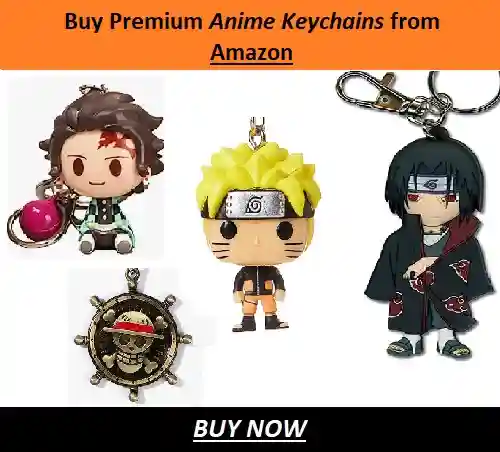 Moreover, the fact that he survived a fight against Garp further speaks of his might. His main ability lies in Hassoken that makes the use of vibrations in dealing damage to the enemy.
---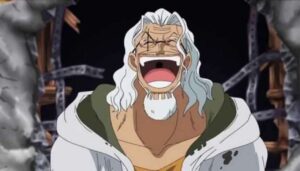 This list would have been incomplete without the mention of Roger's right-hand man Silvers Rayleigh. During the era of Roger Pirates, he commanded fear in everyone's hearts along with Gaban.
He is nicknamed the Dark King and has not lost his fearsome personality even at such an old age. Rayleigh does not use any devil fruit powers. His main strength lies in his utilisation of the three Haki.
---
Kong is a One Piece Old Man character who was active at the time of the Roger Pirates. Naturally, someone who held the title of the Fleet Admiral is bound to be a strong character. A strong sense of justice flows in his veins as he has taken down numerous pirates in his time using Haki. 
Although we are yet to learn his powers in detail, it is evident from the battle scars he has received that he was a scary Admiral during the era of the Roger Pirates. 
We don't much about his strength and abilities. That's why we ranked him at 5th position.
---
4) Shiki (Age: Unknown) –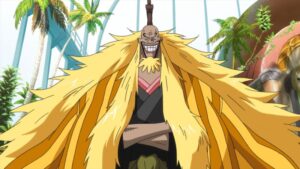 Someone who became famous by becoming the first person to escape Impel Down has to be put in this list of the strongest Old Man characters in One Piece. 
Similar to many other characters, Shiki was also active during the time of the Roger Pirates and went by the nickname of the Flying Pirate. 
His power level is compared to the likes of Sengoku and Garp. He had the ability of Fuwa Fuwa no Mi devil fruit that allowed him to fly.
---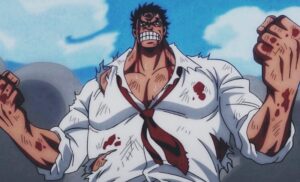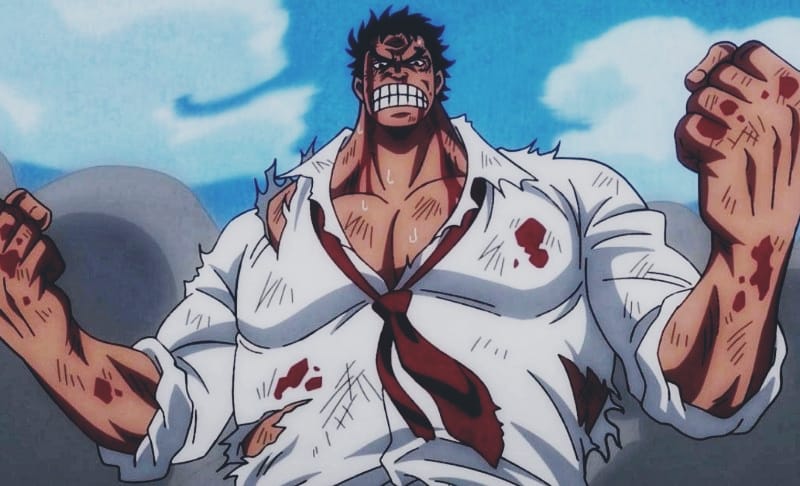 Monkey D. Garp is a fearsome and powerful One Piece Old Man character. He is the grandfather of Luffy and was the first person in line to replace Sengoku as the Fleet Admiral. His power is said to even rival that of Gol D. Roger.
The highlight of his power is his insane superhuman strength which allows him to use Meteor Fist and Meteor Fist Shower.
---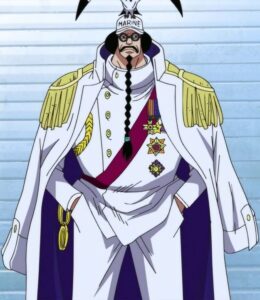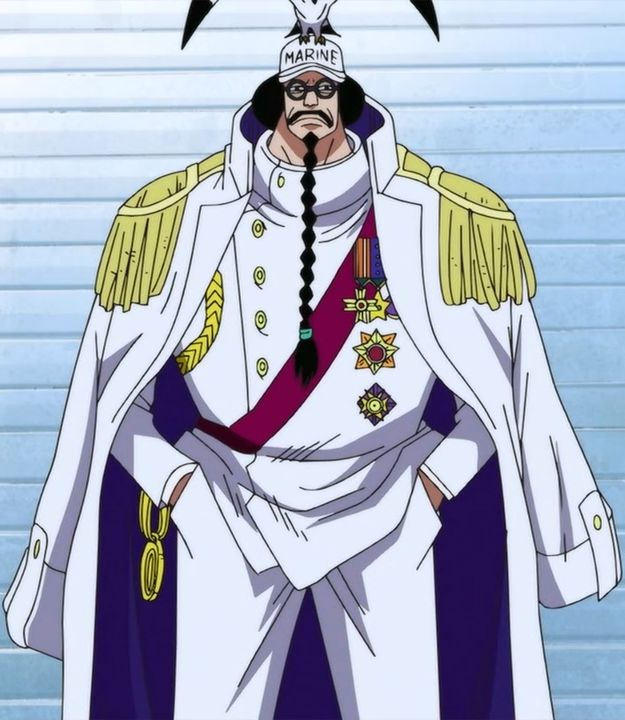 We have seen the might of old man Sengoku during the majority of Marineford Arc. Being the Fleet Admiral, Sengoku has huge reserves of strength and has one of the most powerful devil fruit ability.
His devil fruit, Hito Hito no Mi can transform into a giant golden Buddha that further enhances his impressive physical abilities.
---
1) Whitebeard (Age: 72) –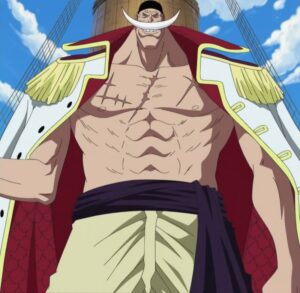 It is quite natural that the strongest old man One Piece character is Whitebeard. He has ruled over the seas as the fearsome leader of the Whitebeard Pirates. He was also the main rival of Gol D. Roger and also the only one who had any chance of defeating him.
Whitebeard's devil fruit power is also frightening allowing him to create powerful shockwaves that had the potential to destroy the entire earth.
---
Special Mentions-
1) The Five Elders (Age: Unknown) –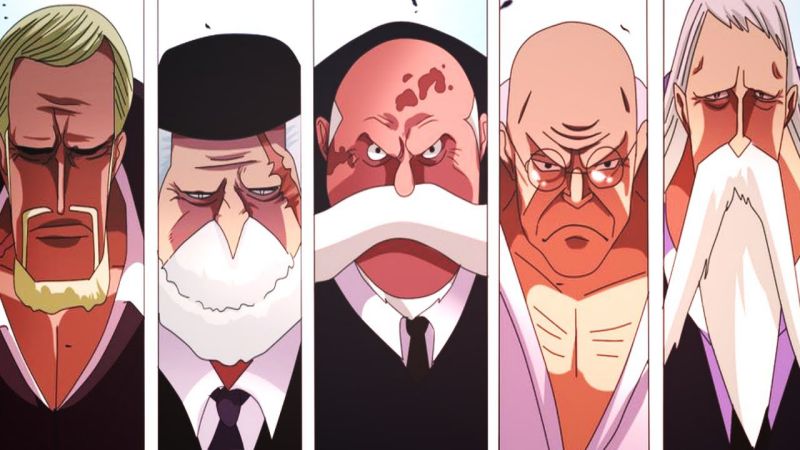 The people at the top of the hierarchy of the World Government deserve a place in the special mentions. They have absolute political power over the entire world, and their battle scars also indicate that they have combat experiences previously.
---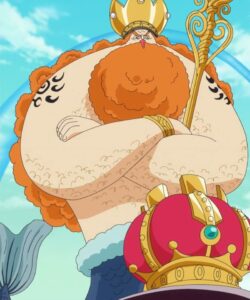 Neptune is the ruler of the Ryugu Kingdom in One Piece and one of the strongest One Piece old man characters. He has tremendous physical capabilities, and his special ability includes Merman Combat allowing him to manipulate water at his will.
---
3) Luffy Older Version (Age: 40 & 60) –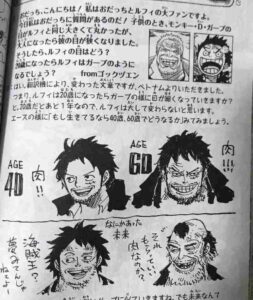 One Piece Luffy Older Version is created by Eiichiro Oda to depict how Luffy would look when he becomes old. He looks very similar to his grandfather Garp and also has some facial hair.
---
4) Ace Older Version (Age 40 & 60) –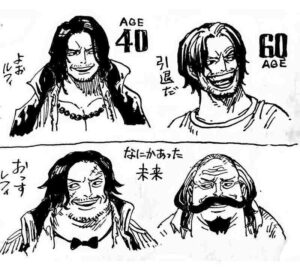 Similar to Luffy, One Piece Ace Older Version is created by Eiichiro Oda. Ace looks a lot more like Shanks with his long hair intact and he also looks a lot more muscular.
---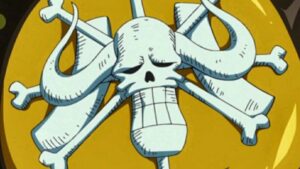 Must Read- Top 20 Strongest Members of Beast Pirates in One Piece
---
This proves that One Piece has some of the strongest Old Man characters in anime history. The likes of Whitebeard and Sengoku are fearsome and can tackle any character of One Piece in their prime. Fans can read One Piece officially from MangaPlus Shueisha or Viz Media. We will continue coming back with more One Piece articles. Till then, stay tuned.
---
FAQ-
Q1- Who is the strongest Old Man in One Piece?

Ans- Whitebeard is the strongest Old Man in One Piece.

Q2- Is Garp stronger than Kaido?

Ans- Garp at his prime is stronger than Kaido.

Q3- Who is stronger Shanks or Rayleigh?

Ans- Yes, Shanks is stronger than Rayleigh.

Q4- Is Kozuki Oden stronger than Rayleigh?

Ans- Yes, Oden is stronger than Rayleigh.
---
Follow us on Twitter for more post updates.
Also Read-  
(2021) List of Best Soundtracks in One Piece Anime

One Piece: Top 20 Strongest Characters in Impel Down Arc Ranked

Top 20 Most Popular One Piece Characters in 2021 Ranked

(2021) Top 30 Strongest Living Characters in One Piece (Ranked)

Top 15+ Sexiest One Piece Characters (Female)

Should I Skip One Piece Filler?

(2021) Top 20 Best Anime Like One Piece and Naruto Ranked

Where to Read One Piece Manga (Watch One Piece) Watch Order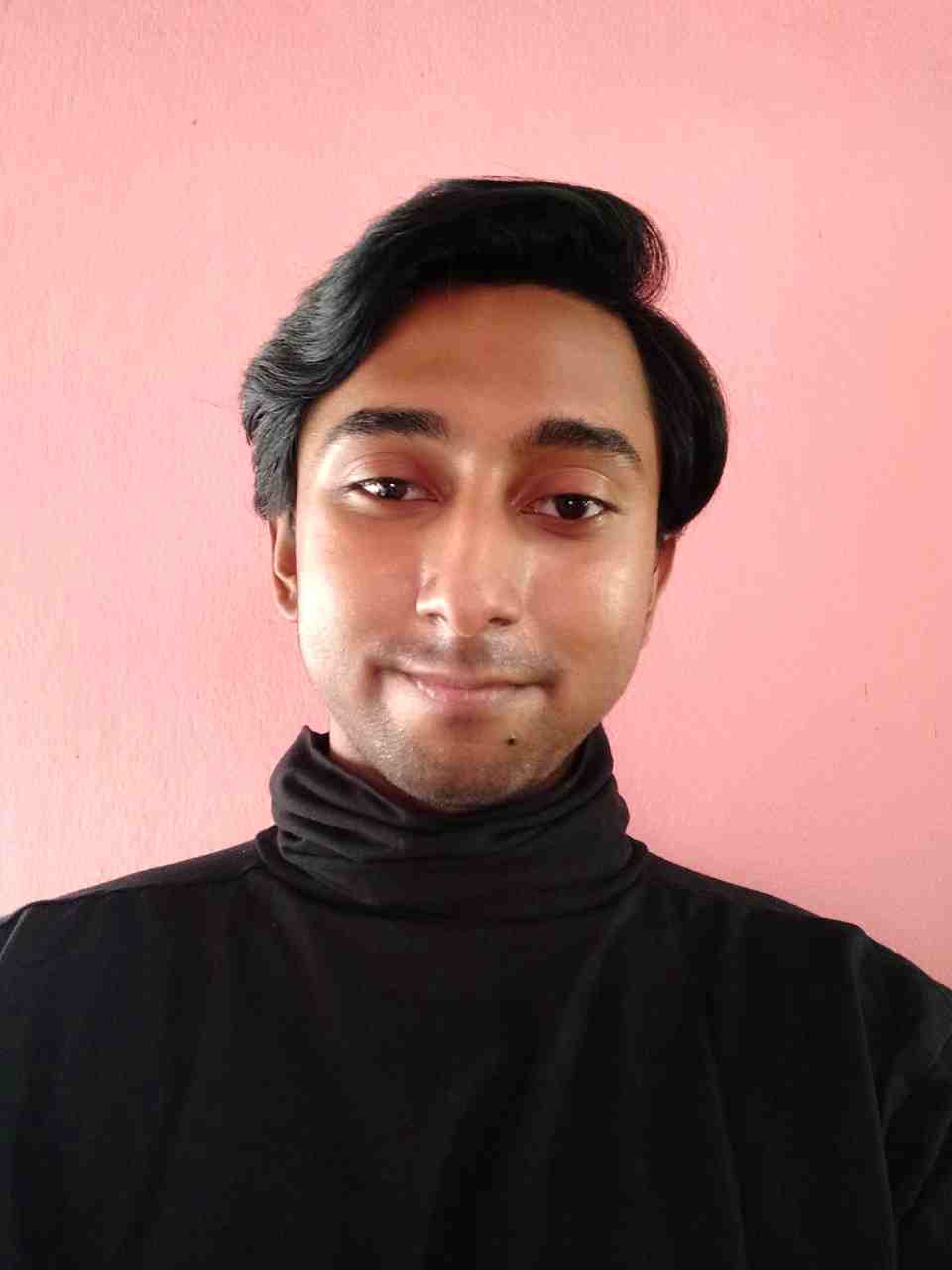 Life took a sudden turn for me when I finally decided to watch Kimi no nawa & Clannad. While both of them made me cry and introduced me to this vast world of anime. The Anime and Manga world is an escape for me from this complicated real world and serves as a relief. Being a content writer for OtakusNotes still feels like a dream and has been one of the best things to happen to me this year. It has been a productive distraction for me and I am loving every moment of it.