Last updated on April 12th, 2023 at 05:16 pm
Still going strong with the Final War Arc, My Hero Academia is back after two weeks of break. The break proved to be fruitful as Chapter 383 delivered a major event that ties up to the current happenings of the war. We are back again this week with the predictions and release date of My Hero Academia Chapter 384.
The last chapter had the title "Meek Heart" and focused on the team of Mina Ashido, Eijiro Kirishima, and Hitoshi Shinso, along with other Heroes, trying to subdue Gigantomachia.
The huge berserker is dangerously loyal to All For One and is a strong force of nature that can change the wave of the war. That's why it's very important to stop him from joining All For One.
It all started when the villains of the Paranormal Liberation Army woke up Gigantomachia. Several Heroes, like Mt. Lady and Rule, tried to stop the giant but to no avail.
During this crisis, Mina Ashido, aka Pinky, steps up and uses her ultimate attack, "Acidman Alma", to gain the upper hand over the Paranormal Liberation Army.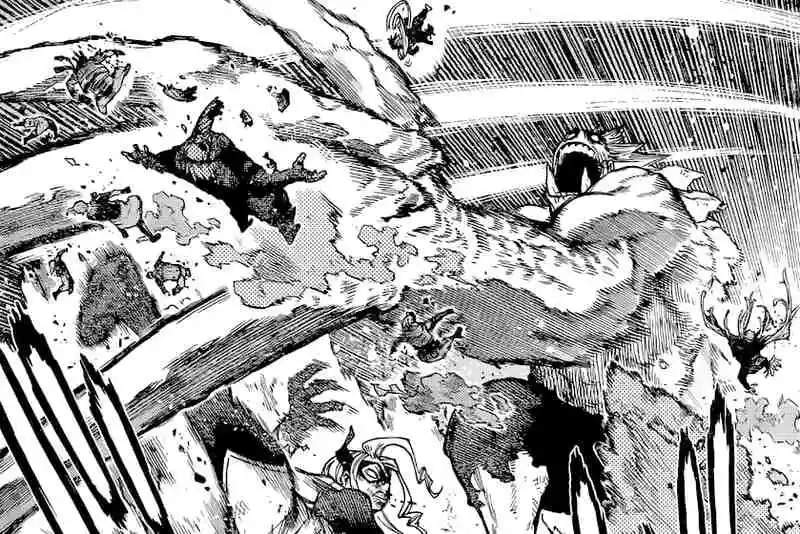 In an impassioned speech, Mina declared that she understands how it is to be weak since she is weak too, and that's why people need each other for strength to overcome their individual weaknesses.
This moment also plays into the friendship and bond between Mina and Kirishima, with Kirishima declaring that Mina has always been his hero.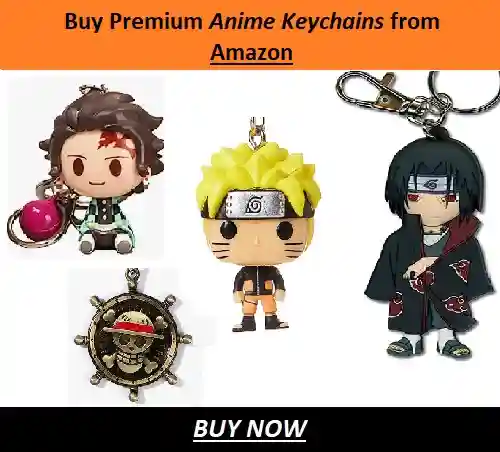 Mina's attack gave Shinso the opportunity to take control of Gigantomachia's mind and stop him from joining All For One.
My Hero Academia Chapter 384 Spoilers & Raw Scans
Finally, the raw scans and spoilers of My Hero Academia Chapter 384 have been released. The title of My Hero Academia Chapter 384 will be "It's a Small World."
The chapter will begin with Machia attacking both AFO and Tokoyami. It is because of Shinsou's brainwashing. 
AFO will realize that someone is behind it. So he will mock Shinsou, saying that brainwashing is a method that only villains should use. Then he suddenly attacks Machia and brings him back. 
Machia will speak and ask AFO why he abandoned him in Jaku. Hawks will be confused and wonder if Shinsou is making him talk.
A Flashback: AFO left Machia in the mountains, saying that his successor would come for him. Machia was very sad and had waited all this time. Later on, he realized that his master had abandoned him.
After that, Kirishima will protect Shinso from AFO's big attack. Shinso will describe that this is the second time someone has resisted brainwashing. 
Hawks will say that it's natural for someone to be angry towards their master after going through so much suffering and pain. And Machia, Mt. Lady, and Dark Shadow will go for another attack.
The chapter will end with many familiar characters watching the fight on news channels, including Rody's siblings, Melissa, Mahoro, Katsuma, Agpar, Death Arms, the US president, and some international heroes.
Predictions:
The ending of Chapter 383 showed Gigantomachia entering the fight between All For One and the students of Shiketsu along with Tokoyomi, followed by Mt. Lady. My Hero Academia Chapter 384 will most possibly show a massive battle between them.
Usually, Gigantomachia would've helped All For One, and the villain will also think so. But Gigantomachia is currently under the influence of Shinso, so he'll turn against his previous master.
It will be interesting to see how All For One faces the giant's tremendous power and how he tries to regain control of Gigantomachia. If Shinso holds onto the control, then it will be a huge boost for our heroes and can change a lot of things going forward. But then again, it's best not to underestimate the villainous mind of All For One.
Elsewhere, Deku vs Shigaraki is on the cusp of the beginning but, for now, remains on the back burner. From the look of things, it may not happen anytime soon.
---
My Hero Academia Chapter 384 Release Date
Thankfully, there's no break scheduled for this week. So, My Hero Academy Chapter 384 will be out this week, on Sunday, April 2, 2023. However, the spoilers and raw scans for the chapter will drop before then.
The official English translation of the chapter will be available for free at MANGA Plus and VIZ Media, the official manga platforms of Shueisha. 
For the latest news and updates on My Hero Academia and your other favorite anime, stay tuned with Otakus' Notes.
---
Do small things with great love.
Follow us on Twitter for more post updates.
Also Read
Anamika loves words and stories and putting them to pages. She also loves anime, manga, books, movies and everything fantasy. She has been a fan of anime since childhood and her admiration for it only grew with years. Her passion for writing is even more elevated by writing about the things she loves.