Webtoons or manhwa are presently taking the world by storm with their interesting premises and gorgeous artworks. Romance is a particularly common genre in webtoons or manhwas, as it is with every other creative form.
But romance webtoon/manhwa with strong female leads are not very common to come by. That's why we've assembled a list of 10+ best romance webtoon/manhwa with strong female leads.
10+ Best Romance Webtoon / Manhwa with Strong Female Leads
1) Beware the Villainess!
Author: Berry, Blue Canna, Soda Ice
Chapters: 133
Status: Completed
This story is not about the kind and gentle girl who everyone fawns over, instead it's the story of the villainess. When a modern day college student dies, she finds herself reincarnated in a new world as Melissa Foddebrat, the daughter of the duke. 
Though she isn't exactly popular in her new life, she is determined to live her new life just as she wants. Dealing with her engagement with the prince and the new horde of admirers she gathers, Melissa will make the best of her villainess life.
---
2) Lady and the Beast
Author: Maginot Seon, Hongseul
Chapters: 124+
Status: Ongoing
After suffering from a heartbreak and lots of bloodshed, the strong and brave empress Martina is reincarnated as Astina, the daughter of a duke. When her father is suffering from financial problems, she's married off to the infamous archduke "Terroid the Beast" who turns into a huge wolf thanks to a curse on their family.
Though one would suspect the new bride to suffer from her new husband, Astina isn't afraid, and uses her skills to soon tame the huge wolf. When the wolf turns back into the archduke, Astina is shocked to find that the man resembles her lover from the past life!
---
3) Master Villainess the Invincible!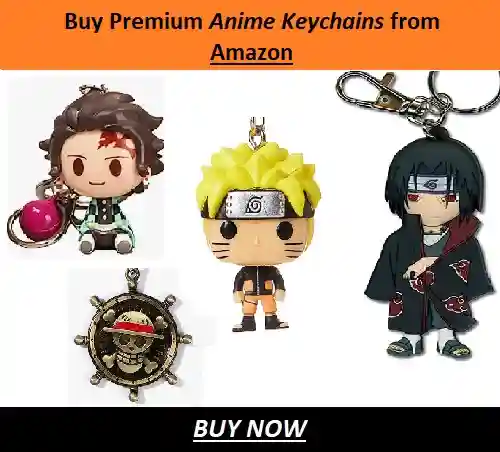 Author: Sol, Gabi NAM, Will Bright
Chapters: 86+
Status: Ongoing
Another isekai romance manhwa with strong female leads is Master Villainess the Invincible! The story starts with a mediocre novelist Yeoju who dies and is reborn in the world of a martial arts novel as Haewon Tang, a formidable and infamous villainess.
Now Yeoju not only has to adjust to this new world, but she also has to stop her impending brutal death. To do that, she has to master the inner chi of Haewon, but the matter is easier said than done. Can Yeoju survive this life?
---
4) Your Throne
Author: SAM
Chapters: 153+
Status: Ongoing
This fantasy webtoon revolves around two young women of contrasting personalities, Medea Solon and Psyche Callista, competing for the position of the bride of the crown prince. Soon after Psyche defeats Medea, the two switch bodies.
Medea now is the fiancee of crown prince Eros who seems to be madly in love with Psyche, while Psyche has to act cold and calculative and be friends with the young marquess Helio.
---
5) Roxana
Author: Yeoreumbit, Kin, Jiyeon BAEK
Chapters: 43+
Status: Ongoing
Roxana tells a darker story than your typical romantic manhwa, even with strong female leads. The protagonist of the manhwa finds herself waking up as the titular Roxana Agrece, the daughter of an infamous crime family and an antagonist in the novel, "The Abysmal Flower".
Stuck in her new role, Roxana decides to take a different route when Cassis Pedelian, the brother of the heroine of the story, is kidnapped by her own family. Instead of waiting for the heroine to come save Cassis and kill her in the process, Roxana will be taking the reins in her own hands.
---
6) The Beloved Little Princess
Author: Saha, Doldae
Chapters: 143+
Status: Ongoing
Taking a different route from the usual villainess romance trope, The Beloved Little Princess tells the story of Princess Enisha, the new hope for the Hyperion Empire. Thanks to this and her incredibly cute face, she's loved and fawned over by everyone, be it her family or her servants.
But all is not so peachy for the little princess as she not only has to prevent her bloodthirsty brothers and her warmonger father from destroying the peace of the empire, she also has to deal with the memories of her past life.
---
7) Light and Shadow
Author: Ryu Hyang, Hee Won
Chapters: 103
Status: Completed
It might be difficult to understand why this manhwa is so popular among other romance manhwa with strong female leads in the beginning, but believe us, it gets better.
The plot of this manhwa revolves around Edna, a lowly maid who comes to marry the Duke Eli in an act of deception. When found out, things don't go so well for her at the start.
But there's more to Edna's gentle and kind personality as she's hiding a secret of her own. Follow her journey as she and Eli eventually come closer while grappling with politics.
---
8) Crimson Karma
Author: Lemon Gaeguri, Ssalsup, Rada
Chapters: 118
Status: Completed
Unlike the other webtoon/romance manhwa with strong female leads on this list, the focus of Crimson Karma isn't on the romance between the male and female leads.
Instead, the whole story centers around the female protagonist, Kasiya Del Roman, a deadly assassin who doesn't feel emotions anymore.
After finding herself in another world, in the midst of another war, Kasiya has to decide whether she wants to live like she did in her past life, cold and detached, or if she wants to turn her life around. The romance with multiple potential partners is just another part of her story, not the entirety.
---
9) The Knight and Her Emperor
Author: Glasses Monkey, Winter, Heyum
Chapters: 188+
Status: Ongoing
A heartwarming love story with plenty of action and drama, this manhwa follows Pollyanna Kellenbel, a female knight overlooked by everyone.
But then she meets Luxos II, the handsome king with high ambitions. Luxos not only acknowledges her because of her hardworking nature, but also declares his ambition of uniting the continent together.
Moved by the noble aspiration, Pollyanna vows to serve and protect him, offering her sword for the cause of his dream of one nation. As the duo work side by side for this, they end up falling in love.
---
10) The Remarried Empress
Author: Alpha Tart, Sumpul, Chiho CHRISTIE
Chapters: 138+
Status: Ongoing
The perfect empress life of Navier Ellie Trovi falls apart when her husband reveals his mistress and asks for a divorce. Not one to take this slight lying down, Navier agrees to the divorce… if only her husband agrees to her remarriage. 
Thus, Navier marries the young, flirty emperor Heinray, fulfilling her dream of becoming the empress. But unfortunately for her, the drama is far from over.
---
11) What's Wrong with Being the Villainess?
Author: Yoteh
Chapters: 45+
Status: Ongoing
Dohee has been an underconfident doormat all her life until she dies pathetically. But then, she's reborn as Deborah Seymour, the richest villainess throughout the lands. Is being a villainess so wrong when she finally gets a shred of happiness after a full life of misery? Deborah doesn't think so!
But it seems her happy life is coming to an end as she's to be sent to a monastery. What's the villainess to do in such a peril? 
We end our list of 10+ best romance webtoon/manhwa with strong female leads here. Check these awesome manhwas out, and swoon at all the romance. And when done, come visit Otakus' Notes for more Top 10s like this.
---
Do small things with great love.
Follow us on Twitter for more post updates.
Also Read:
Anamika loves words and stories and putting them to pages. She also loves anime, manga, books, movies and everything fantasy. She has been a fan of anime since childhood and her admiration for it only grew with years. Her passion for writing is even more elevated by writing about the things she loves.