Vinland Saga, written and illustrated by Makoto Yukimura, revolves around the life adventures of Thorfinn Karenina– a famous Icelandic Explorer. This manga is based on Norse folklore. The story is set in 11th century Danes-controlled England in an era where a ferocious battle ensues between the Vikings and the English. Here, in this article, we will take a look at the top 10 strongest characters of the Vinland Saga universe.
The story begins when Thors, father of Thorfinn, is assassinated by a band of miscreants led by Askeladd. Filled with anger and rage, Thorfinn vows to avenge his father. Eventually, Thorfinn becomes a part of the Askeladd band with only one motive to defeat him in the future. During his journey, he encounters many people, some friends, some foes, and grows stronger. Finally, becoming a pacifist and guiding his people to the promised land of Vinland.
Currently, the manga has entered the arc – Sailing for the West, where Thorfinn, along with his crew, are on a voyage to colonize the luscious green pastures of Vinland. On their journey, they came across an island with abundant resources; hence they decide to settle there.
They named the newly formed village Arnheid. However, they came across the local inhabitants of the island, and to not entice the inhabitants, they left food as a gesture of goodwill. Only time will tell how the indigenous people perceive their action, whether they will be considered a friend or a foe.
Top 10 Strongest Characters in Vinland Saga Manga Series-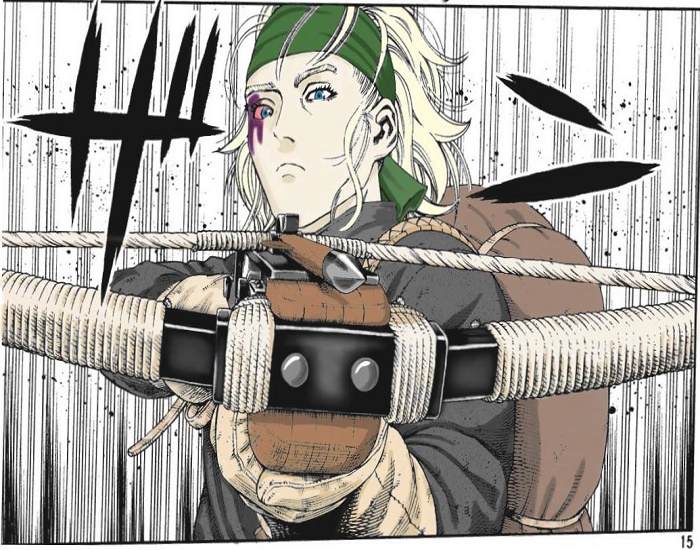 Hild was an orphan girl who, upon the death of his father, was raised by a hunter instead. She is a termagant woman who gives off a very hateful and aggressive aura. She is light years ahead of the time as the bow used by her is an engineering marvel. Her fantastic skill as an engineer and archer makes her a deadly opponent. She is hell-bent on exacting revenge from Thorfinn, who murdered his father on Askeladd's orders.
---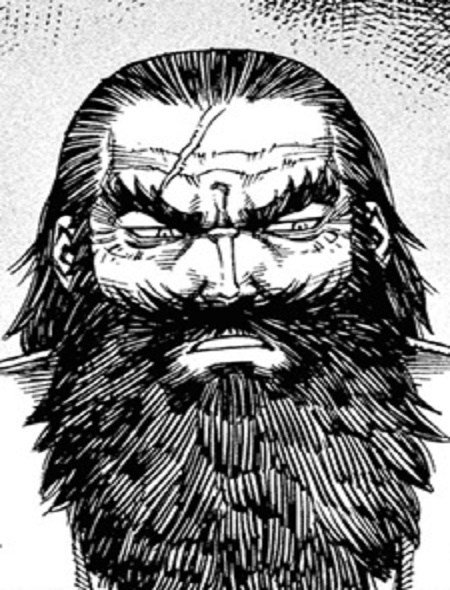 Vagn was the commander of jomsviking and one of the principal Viking commanders who led a rebellion against Floki, who wanted to position his grandson Bladr as the chieftain. Vagn was a ferocious beast in the battleground. He held onto his ideals and beliefs till his very end.
---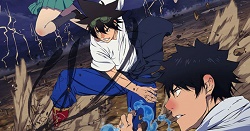 Must Read : (2021) Top 20 Realistic Martial Arts Anime Ranked
---
8. Bjorn –

Image Source: @Linnea (Pinterest)
Bjorn was the right-hand man of Askeladd and one of his most trustworthy companions. His loyalty did not waver even when Askeladd's band of miscreants turned against Askeladd. He was a skilled warrior who fought with a sword and shield. In tough times he went into berserker mode, making him an absolute nightmare for many. While defending Canute, he single-handedly defeated many soldiers despite sustaining several injuries.
---
Thorgil is the elder son of the owner of Ketil farms. When Canute ordered to seize the Ketil farms, he was ready to fight for his family and land and die if he must. He is a man who is accustomed to fighting and has a very intimidating presence. His entire body is covered in battle scars. He loves a good fight and is ready to crush any person who gets in his way, thus making him a worthy opponent.
---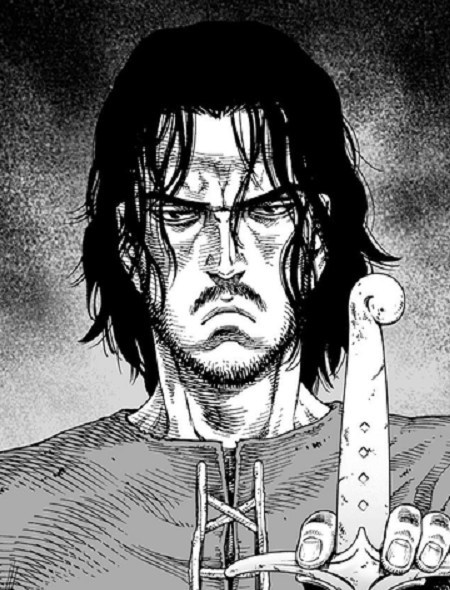 Snake was a guard at the Ketil farms. He is a compassionate man and is highly devoted to his people. He even stood up for the slaves and treated them well. He is a fine warrior as he was able to hold against Thorfinn on his own, and also, during the Ketil farms invasion, he took out many jomsviking alone.
---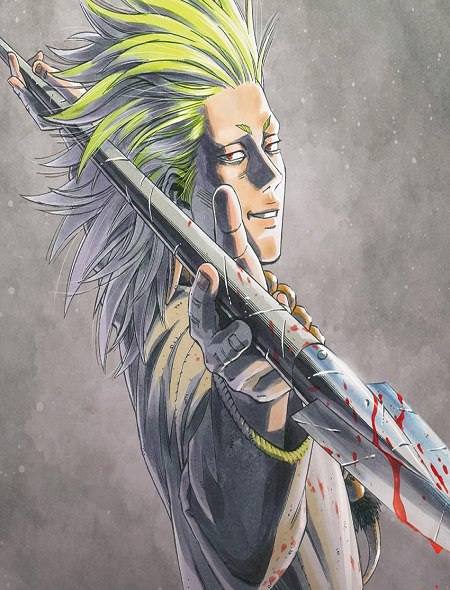 Garm is a sociopath who is ready to fight till death. He is very much like Thorkell due to their similar love for violence and battle. He thinks of assassinating as a fun game and despises the idea of a peaceful and monotonous life. He is quite a brash fellow who has no respect for the weak. He is intrigued by Thorfinn as he has recognized his combat prowess and has acknowledged him as a worthy opponent. His sociopathic personality and love for bloodshed make u makes him one to watch out for.
---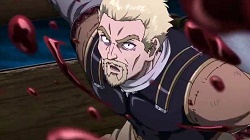 Must Read : (2021) Top 15 Best Sword Fighting Anime Ranked
---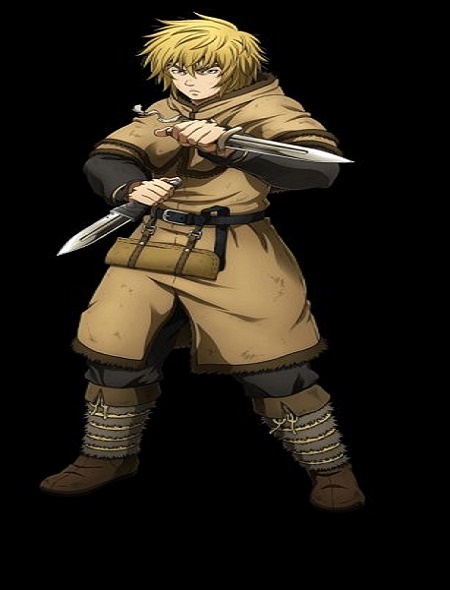 Thorfinn is the protagonist of this series, and this entire universe captures different experiences of his life. At the beginning of the story, he is an innocent young lad looking for adventure. By the time he joined Askeladd's band, he becomes cold-hearted, aloof, only filled with the desire to avenge his father. 
Upon failing to defeat Askeladd, Thorfinn loses the meaning of his life, eventually becoming an empty shell. Later on, he turned into a pacifist in search of a peaceful life in Vinland. As for a warrior, Thorfinn was very skilled as he combined speed and his dual blades to attack the weak points of his opponents, thereby making him a deadly opponent.
---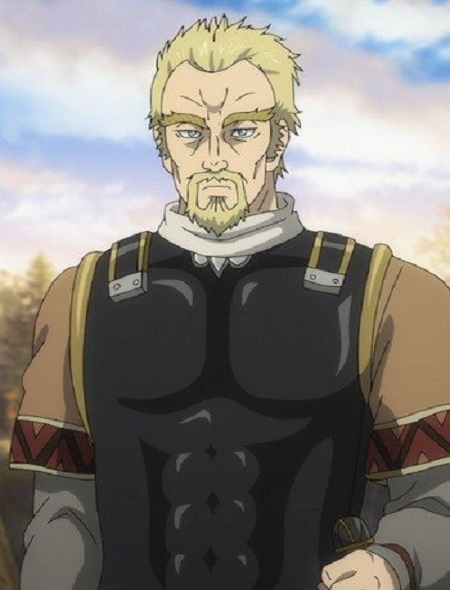 Askeladd was a cunning strategist who led a band of mercenary Vikings who looted and plundered villages for gold. He used deception to give his enemies a false sense of overconfidence. He then took advantage of their lowered guard and crushed them mercilessly and ruthlessly. He was a skilled swordsman and used both brawn and brain to secure victory in a battle.
---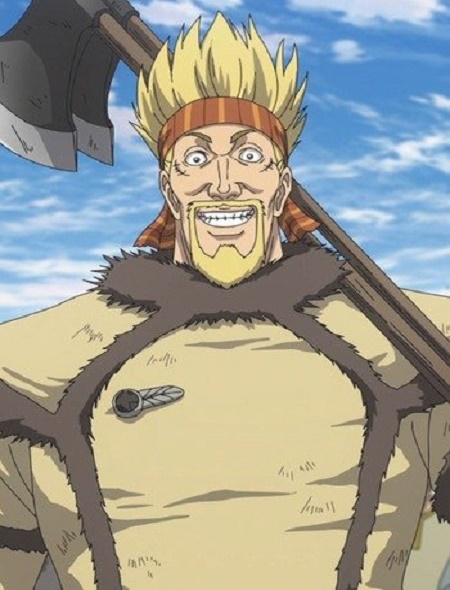 Thorkell was one of the commanders of jomsviking before starting his own Vikings band. He is a really tall and highly muscular fellow. Thorkell is a jolly old chap who lives for battle. He employs brute strength and takes his enemy head-on during a fight. He is a man of principle who does not believe in employing dirty tricks during the battle. During fights, his movements are so light and deadly, making it difficult for the enemies to comprehend what hit them.
---
Strongest Character in Vinland Saga-
Thors Snorresson – the Troll of Jom was the mightiest warrior in the entire land of the North Sea Empire – the strongest and bravest of all. During his military days, he was a ruthless and cold-hearted warrior; however, the birth of his first child changed him forever.
He became a farmer and led a very peaceful life with his wife Helga and his two children. Thors possessed a prowess of hand-to-hand combat unmatched by any other. He could single-handily defeat several opponents. He was defeated by Askeladd using a dirty trick; however, he still was able to deliver serious blows to Askeladd's band despite being heavily injured.
Here was our list of the top 10 strongest characters in the Vinland Saga universe. Since the anime entered its final arc, it would be interesting to see what all new characters Yukimura would introduce and the effect it will impact the list of top 10 strongest characters. Stay tuned to know more. One can watch this anime on many platforms, including sites like kissanime.com and also watchvinlandsaga.com, for free. One can read the manga on sites like manga reader and manga freak and also on readvinlandsaga.
---
Follow us on Twitter for more post-updates.
Also Read: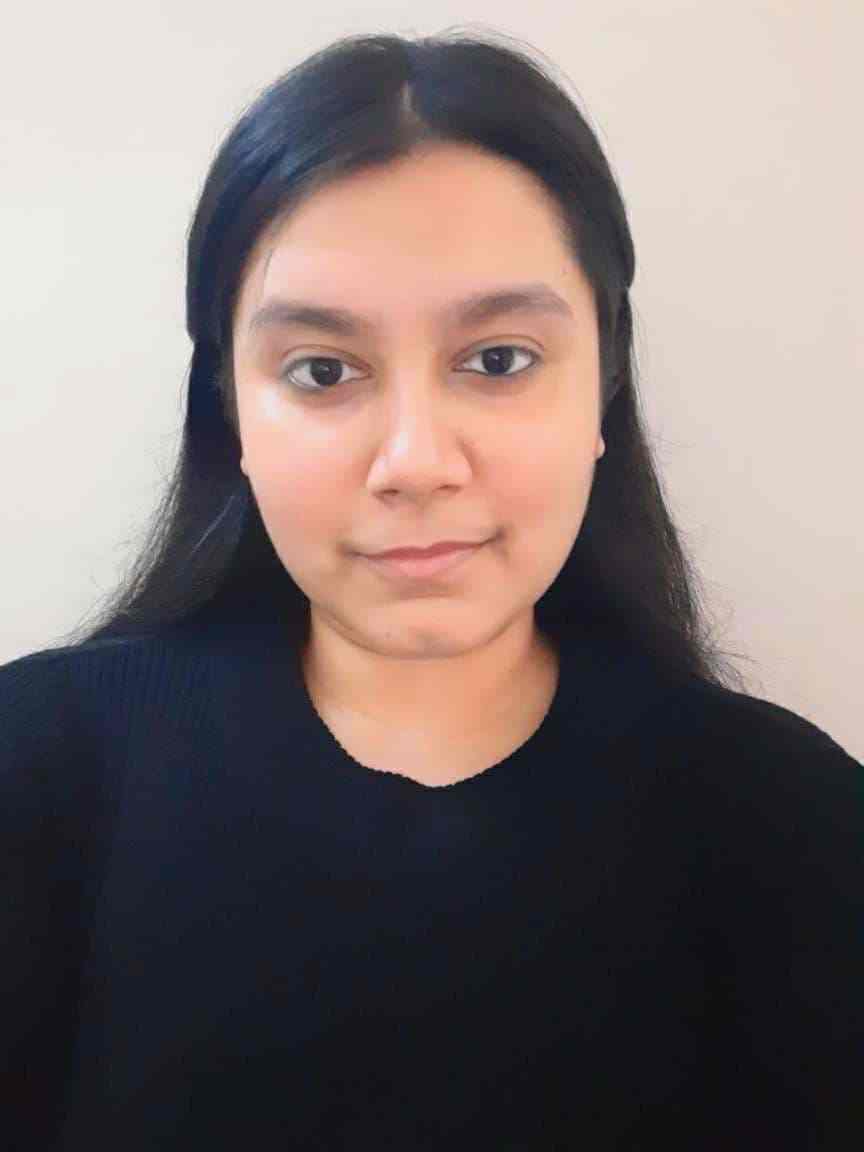 For as long as I can remember I was introduced to the beautiful world of anime when I was in 6th standard. The first anime I ever saw was Gakuen Alice. Suddenly a new world of possibilities and hope opened and since then I have never looked back. As a proud otaku, the thing that interests me the most about anime is its never-ending genres- it caters to the emotions and fantasies of millions. An alternate reality where one can let loose their wings and fly.