Last updated on August 24th, 2023 at 06:11 pm
Recently, due to many privacy issues causing billions of dollars in losses to the anime community, the governments of respected countries have banned all illegal and suspicious sites.
In the last few months, the U.S. government has banned 100+ illegal websites and made sure that the pirating of anime is stopped for the greater good so that nobody faces a loss.
As you might have wondered why some anime don't get a second season, it is because most viewers watch anime on pirated streaming sites instead of purchasing from legal sources such as Crunchyroll.
As a result, the profit generated for the studio could be more manageable, which is why many anime cannot get a second season. However, in this article, we will be looking at ten unblocked anime websites in the U.S.
All the sites mentioned in this list are straightforward to configure, do not add malware to your device, and can be used to watch your favorite anime without fear or issues.
Top 10 Unblocked Anime Websites in the US
1) Funimation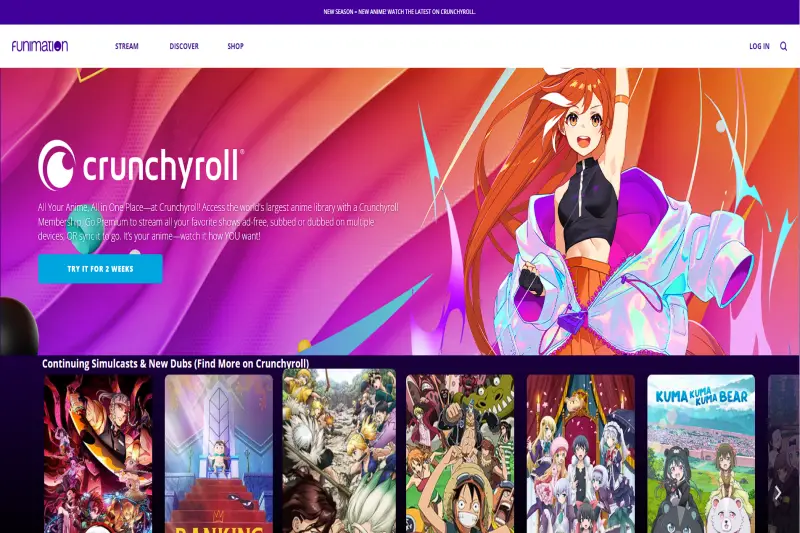 Funimation is one of the most popular streaming sites in the U.S. since it was designed to cater to the needs of people living in the U.S. and Canada to lessen the burden on Crunchyroll servers and websites.
It is a service available exclusively to them. However, you can access it from any part of the world, and we have provided a guide on how to do it.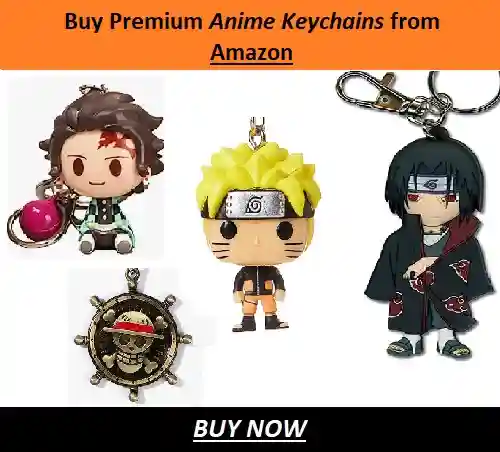 It contains all the ongoing shows and the popular ones that ended.
---
2) Crunchyroll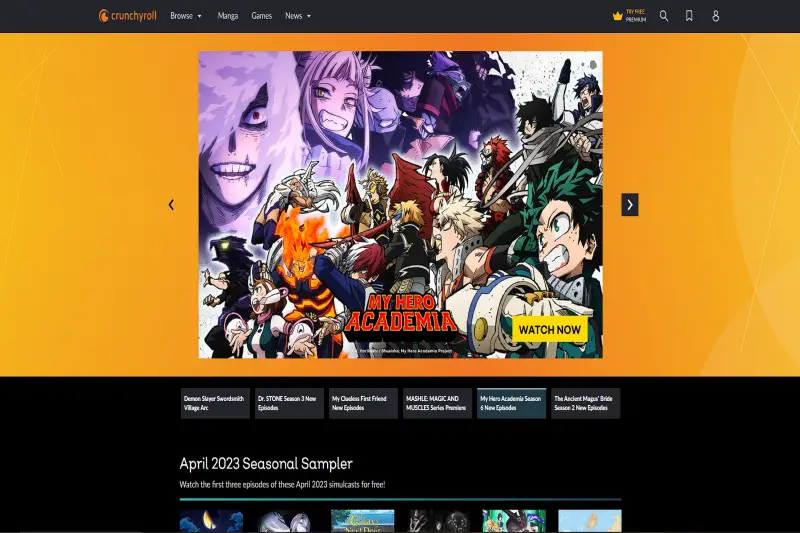 Crunchyroll is the go-to for most anime watchers worldwide, as it has streaming rights for almost all the anime you can think of.
The website is easy to configure and is one of the most user-friendly streaming services. The monthly charge is also very cheap compared to the services offered, such as offline viewing.
---
3) Zoro.to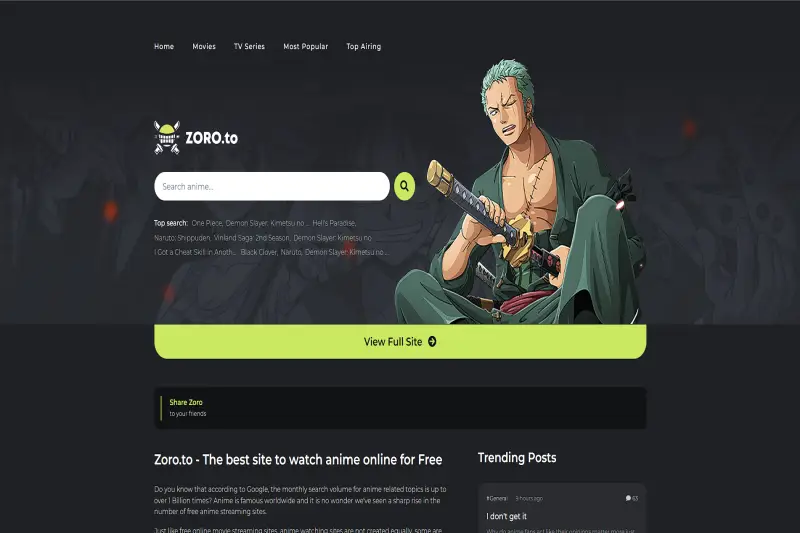 If you want to avoid spending money watching anime, Zoro is your go-to. It provides all the anime you can think of in the back of your mind and is free.
The site is not illegal, which means you won't get into any trouble for using it. Zoro has a vast library, and all the latest ongoing anime can be watched without paying a single cent.
---
4) HI Dive
HI Dive has gained a lot of viewers in recent years due to its increasing library and the streaming rights for many well-known and favorite anime, such as Is it Wrong to Pick Up Girls in a Dungeon and The Eminence of Shadow.
It has also increased the number of anime they have exclusive rights to, making it one of the best alternatives.
---
5) Hulu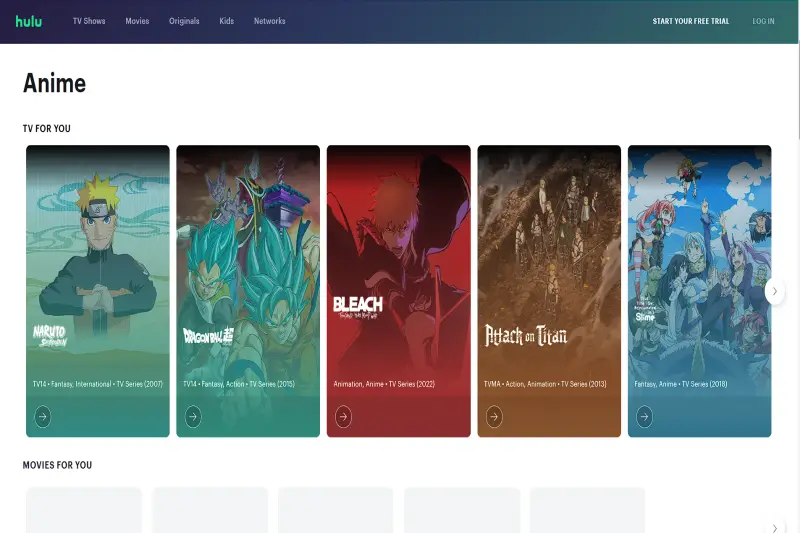 Hulu is a subsidiary of Disney+, which also has T.V. shows, series, films, and anime. Hulu is not entirely based on anime, like Funimation or Crunchyroll.
It has the same libraries as Disney+, but the number of shows might be less than other streaming sites, as Hulu is not as popular and is not used by viewers and others. They are very new, which might be the reason for their low availability of anime.
---
6) Netflix
Netflix is the biggest OTT platform in the world, and ever since COVID-19, they have introduced a lot of anime and are always involved in the production of anime original series.
Their latest was Romantic Killer, which was a perfect anime. Despite being a major TV and film-based platform, the amount of anime available on Netflix is fascinating and surprising.
---
7) Amazon Prime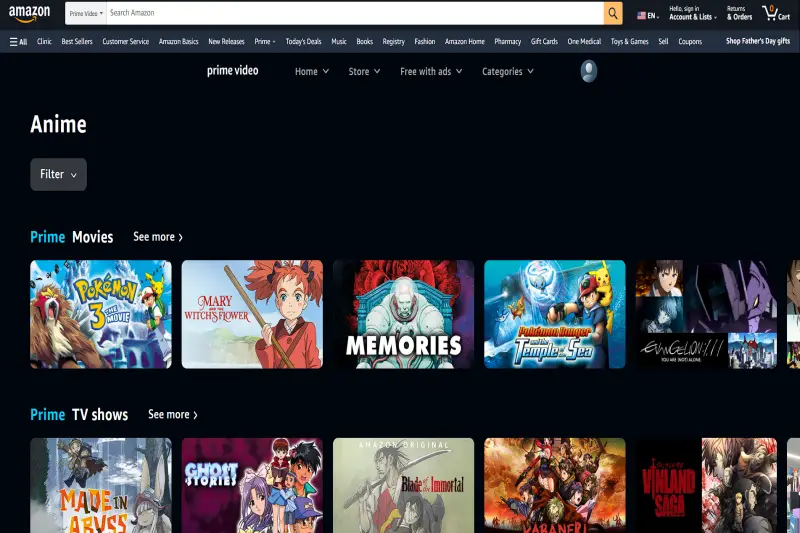 After seeing the rapid growth and craze among people for anime, Amazon quickly took the opportunity and added many series to its catalog.
Unfortunately, the collection includes some excellent, not-so-good, and relevant series.
The library is tiny compared to other major streaming sites, making it less popular among the audience.
---
8) Contv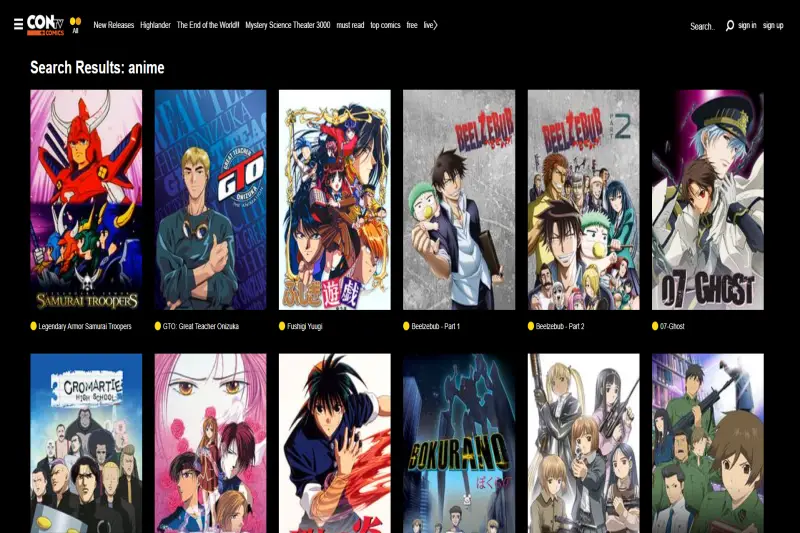 If you are into classics and do not prefer to watch the current generation of anime or wish to relive the anime you watched as a child, CONTV is the perfect site.
The streaming site only has the old classics, such as 07 Ghost and many others. The quality is also excellent, and no ads will disturb your experience while watching.
It might be a good opportunity for new viewers to watch some of the most underrated series available on the internet.
---
9) Disney +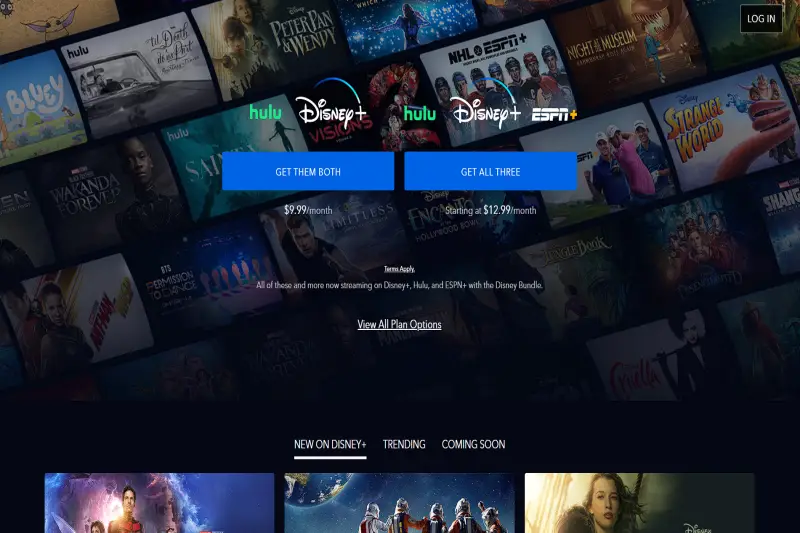 Disney+ is also trending recently after they got the exclusive streaming rights for Bleach: Thousand Year Blood War. The platform has constantly added new series to its libraries and is also involved in an attempt to bring many classics to its platform.
It is also very cheap, and you have many options. It also has Hulu as its subsidiary, but the collection available on Disney+ is better than Hulu's, and the quality is similar to other streaming sites.
---
10) Tubi Tv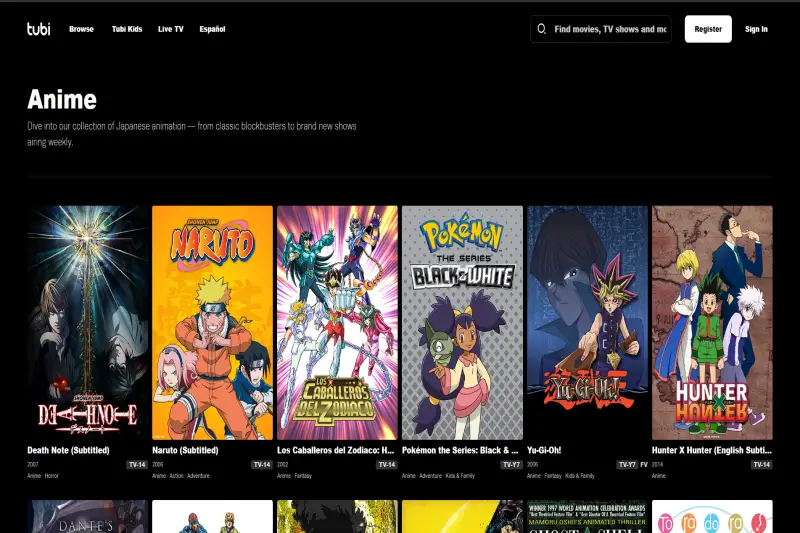 Tubi TV is one of the classics and had a lot of viewership back when sites like Zoro or 9Anime did not exist. This was the go-to for many people, as it provided viewers with high-quality anime without ads.
One of the primary reasons it started losing popularity was the extensive advertising; however, they have remodeled the website and only have a few ads now.
---
Conclusion
Privacy is a severe issue, and every viewer should try to pay for the services they have been consuming. In recent years, the anime industry has lost billions due to piracy. The websites mentioned above are working as of May 2023 and might change.
The websites mentioned above are the best, provide anime at a very reasonable rate and high quality, and are very pocket-friendly.
---
Do small things with great love.
Follow us on Twitter for more post updates.
Also Read
I am a first-year student pursuing Data Science and Artificial intelligence and have always been mesmerised by AI and wish to build one for my own in future. In my free time, I like to watch Romance Anime or read Seinen Manga.