Anohana is also known as Ano Hi Mita Hana no Namae wo Bokutachi wa Mada Shiranai. This translates to We Still Don't Know the Name of The Flower We Saw That Day. And so we bring to you an Anohana Watch Order Guide.
The series was originally released in 2011 and of the genre of a supernatural slice of life. It later released a manga series of the same title in 2012.
The series is well known as an emotional heart touching series that manages to cover the hard parts of friendship. It also delves into multiple psychological aspects of grief and understanding which makes it all the more interesting.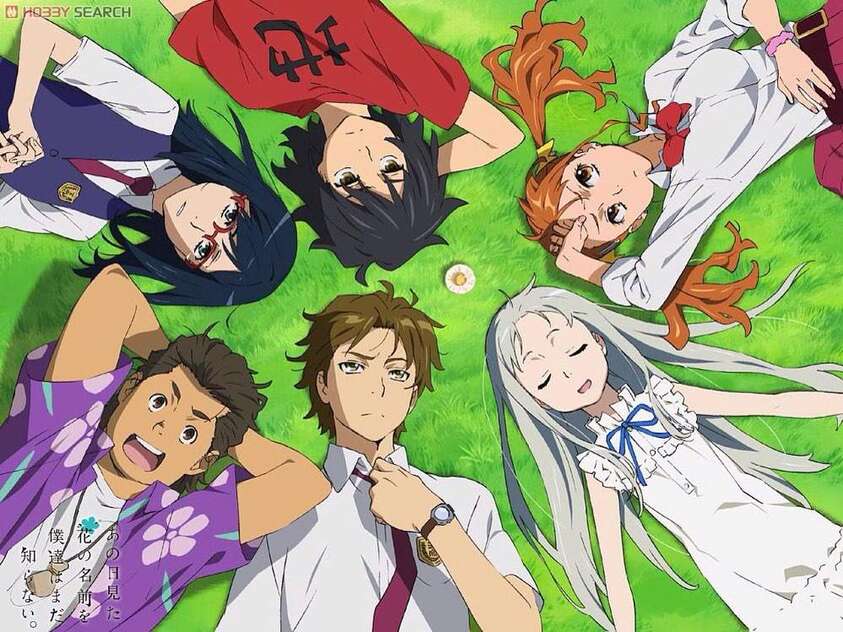 It was produced by Studio A-1 Pictures and has had a majorly positive audience response. Its most impactful depiction is probably its expression of childhood innocence.
The character relationships and the resolution of conflicts that have been buried are realistically displayed. And so there's a very huge chance that you will most likely love this series.
And so without further ado, let us get into the sources and other details in this Anohana Watch Order Guide.
Where to Watch Anohana Anime-
Since the series draws out an emotional happy ending, it makes for a great binge and rewatches. Furthermore, the characters display of emotions like sadness, guilt, and jealousy are accurate to the point of relatability.
So far it has 11 episodes of its main TV series and a movie that was released in 2013. The main series is called Anohana: The Flower We Saw That Day. Fans can watch this series on Netflix and Crunchyroll.
Anohana Anime Release Order –
Season 1: Anohana: The Flower we saw that Day (2011)
Anohana: The Flower we saw that Day The movie (2013)
Where to Read Anohana Manga – 
The series has a total of 12 Chapters spanned over three volumes that began its release in 2012. The series was completed within a year and has a huge fan base.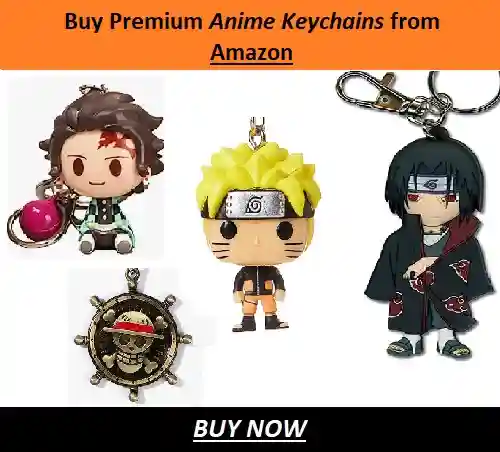 The series is written by Okada Mari and illustrated by Izumi Mitsu. And similar to its anime, has a unique art style. 
Unfortunately, the manga isn't yet available online through official websites. However, the volumes of the manga are available for sale on Amazon. So until they're available officially, fans can read this series on unofficial websites like Mangago and Mangaowl.
Anohana Manga Release Order- 
Volume 1 (Chapter 1 – 4)

Volume 2 (Chapter 5 – 8)

Volume 3 (Chapter 9 – 12)
Anohana Anime Watch Order Guide-
Season 1: Anohana: The Flower we saw that Day (Episode 1 – 11)

Anohana: The Flower we saw that Day The movie (Episode 1)
Anohana Anime Series Duration-
If you're wondering if you'll be able to fit this series into your schedule, we've got you covered. Below we've noted for you the duration of each title of the series.
Kindly note that the durations mentioned below include the opening and ending theme songs that might be included in the titles. We've also noted for you the total screen time of the Anohana series. 
Season 1: Anohana: The Flower we saw that Day (11 episodes x 22 minutes) – 10 hours

Anohana: The Flower we saw that Day The movie (1 episode x 69 minutes) – 1 hour 39 minutes
Total screen time of Anohana anime series = 11 hours 39 minutes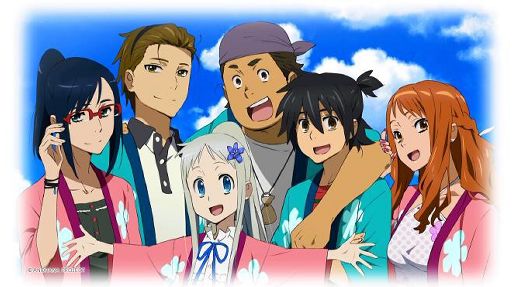 This series is an old otaku foundation series that comes highly recommended. And while the anime does have a beautiful story and animation style, we would like to recommend that you give the manga a try.
We would also like to suggest that fans practice safe and healthy viewing habits with a healthy amount of breaks. This will ensure a fulfilling viewing experience with tissues at hand.
Anohana Anime Plot- 
The plot of this anime series is based on a group of 6 best friends who drift apart after the death of one of them. Meiko Honma, also known as Menma, is the best friend that passed away due to accidental death. 
The story takes place years after her death wherein the protagonist Jinta Yadome suddenly sees the ghost of Menma. Being a social recluse he becomes someone who isn't doing his best mentally. And so Jinta naturally chalks down his so-called visibility of Menma to be a hallucination. 
However, Menma mentions that she is there because she needs a wish fulfilled but does not remember her wish. Although, Menma remains persistent and so this ultimately leads to a reunion of all 6 friends. 
The six friends have a deep-rooted connection with their childhood group named the Super Peace Busters. And like most groups, this group too has a leader, Jinta Yadome.
The other members of this group are Naruko Anjo, Chiriko Tsurumi, Atsumu Matsuyuki, Tetsudo Hisakawa and Meiko Honma. However, due to the accidental death of Menma, the group was disbanded and never spoken of again.
Thus after Menma's appearance, the friends attempt to find out her wish so that she can peacefully pass over. This story takes us on an incredibly touching journey. The plot tells a story of valid attachment and the feeling of pain of unresolved feelings. 
The characters of this series are incredibly relatable and almost all of their actions and reactions fit into the series like a puzzle piece. Although most scenes seem exaggerated at first, they later prove to be backed by logic and understanding.
The anime also has psychological themes that focus on resolving the guilt, pain, suffering, and lingering feelings left by the death of a friend. Furthermore, it focuses on the power of friendship and helps one visualize how it can help with the resolution of grief.
---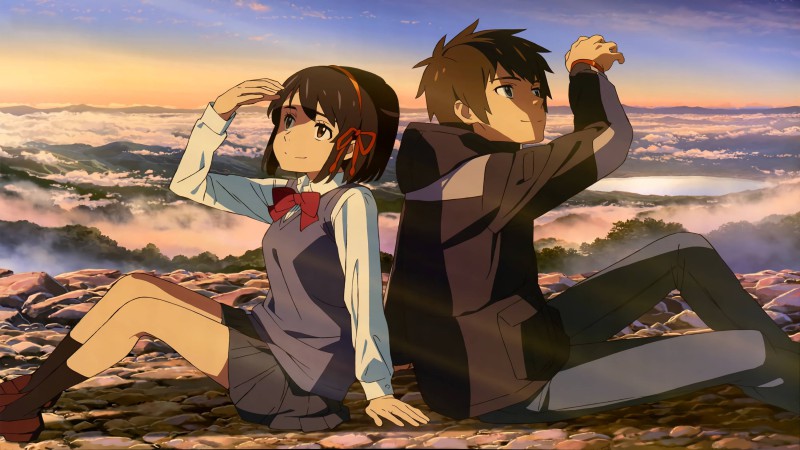 Also read- (2021) Top 30 Best Anime Couples, Loved Forever
---
With this, we conclude with our Anohana Watch Order Guide. We hope that with this guide we have added to your read and watch lists.
If you do decide to watch this series, we would like to recommend that you brace yourself for a few tears. Although the ending is a little sad, it also has a nostalgic and peaceful ending that will set your heart at ease.
Anyways, that's it from us for now. We'll be back again with yet another helpful guide so until then, stay safe, stay tuned, and stay hyped.
---
Follow us on Twitter for more post updates.
Also Read-
Top 10 Most Underrated Anime in 2021 Ranked

(2021) Top 10 Most Popular Webtoons worldwide

(2021) Top 10 Most Disturbing Anime that are banned in many countries

(2021) Top 15 Best Love Anime to Watch With Your Girlfriend/ Boyfriend

Top 9 Witches in Wandering Witch: The Journey of Elaina as per Anime (Ranked)

Top 6 Best Parenthood Anime Shows (Stories about Raising Kids): Episode Count and Where to Watch

Top 10 Best Satire/Parody Anime Shows of All Time: Episode Count & Where to Watch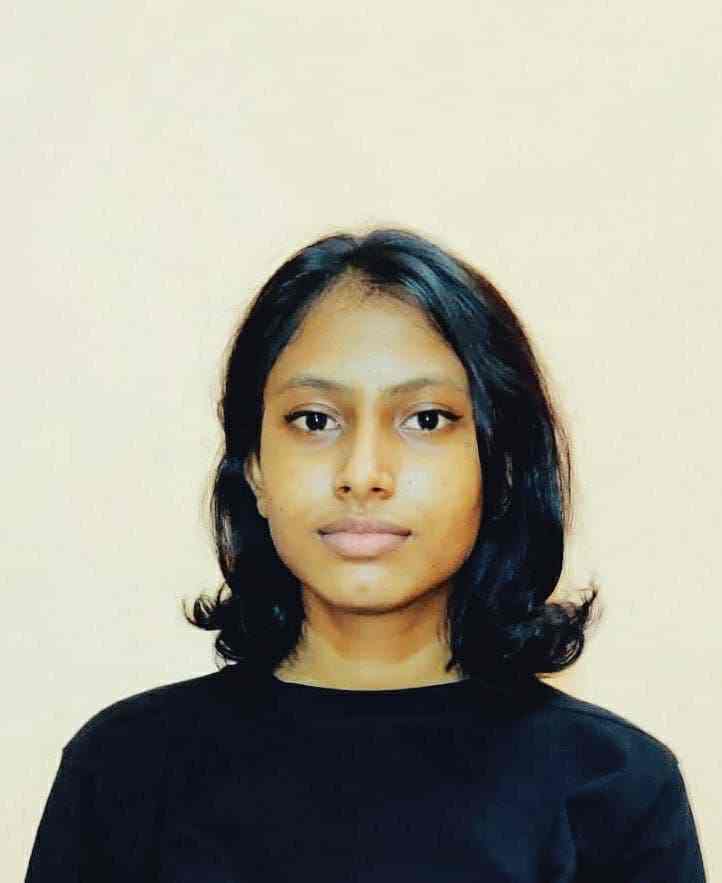 A simple wanderer in both actions and thoughts. Daydreaming is what they do best when they're not watching anime or obsessing over fictional characters. Open to all kinds of debates except those including ranking their love for their favourite fictional characters.