Last updated on September 18th, 2023 at 12:03 pm
Blue Lock Chapter 233 has hit a new high since it teased Hiori's awakening. Hiori had lost the ball during their attack, but he understood Italy Ubers' game pattern when he was on defense now.
He looks even more fired up after looking at all these evolved players. Even if his skills are lacking, he still understands this is a great way to showcase his strengths.
Blue Lock Chapter 233 Spoilers & Raw Scans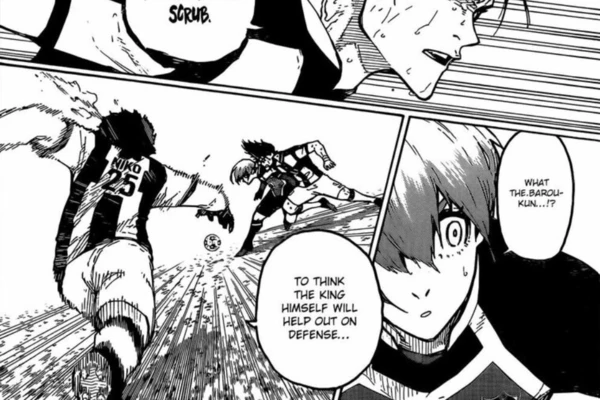 Hiori shows why Isagi picked him during the defense. 
The chapter starts with a flashback of Hiori falling down the stairs in his home. 

This reminds Hiori of his understanding that his parents only cared about his talents. 

He continued to play since then so that his family wouldn't fall apart. 

Hiori knows this isn't the correct answer, but he has no choice either. 

The scene then skips to another flashback of Hiori when he meets Karasu. 
Karasu asks Hiori to expect in himself before doing anything else. 

Hiori thinks this is impossible for him, as expectations only feel like a curse. 

He only came to Blue Lock to escape his family and doesn't want to return. 

This was Hiori's only ego, and he didn't want to lose this feeling. 

The chapter then proceeds to continue the BM vs. Italy Ubers game. 

Hiori is amazed at the level of soccer, and Raichi is trying to block the counter. 

He sees and understands that Barou is now pulling people with his selfish plays. 

Barou has all the qualities desired by the World's Number One Striker. 

Hiori also knows that he has neither of his talents. 

But, he can become the key to Isagi's awakening. 
This is Hiori's reason to fight, and he wants to expose Isagi's talents to the world in this match. 

Hiori intends to live and play to make Isagi the King. 

Italy Ubers continue their coordinated attack plan so that BM can't steal the ball. 

Niko has the ball and provokes the BM players to steal it while passing to Lorenzo. 
Ness and Raichi take up the challenge, but Lorenzo keeps them from stealing the ball. 
After that, he is charged by both Isagi and Kaiser for the ball. 
Lorenzo is being cautious of them and now passes the ball to Barou. 

Isagi understands that Lorenzo's timing of the pass was so good. 

However, Hiori interrupts the pass to Barou. 

He also proclaims that he possesses the same eyes as Isagi and Kaiser. 

Hiori now gets ready for the counter-attack with possession of the ball. 
---
Blue Lock Chapter 233 Release Date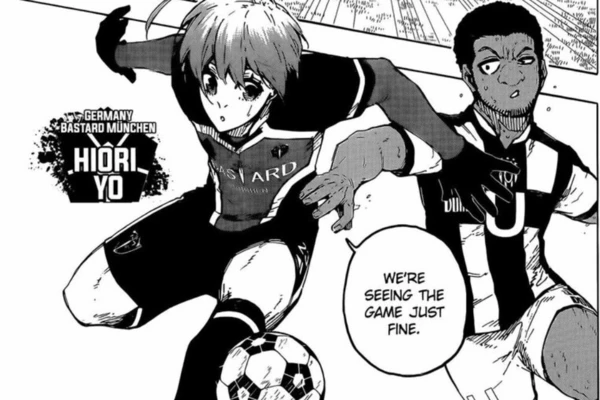 Blue Lock Chapter 233 will be released on September 17th. Since the full spoilers and raw scans have already been released, the chapter's translations will also be released very soon.
Chapter 234 is titled (Theater) Director and might refer to the cheeky Isagi and Hiori combo. There are no breaks now; we can see how this match will end in the following few chapters.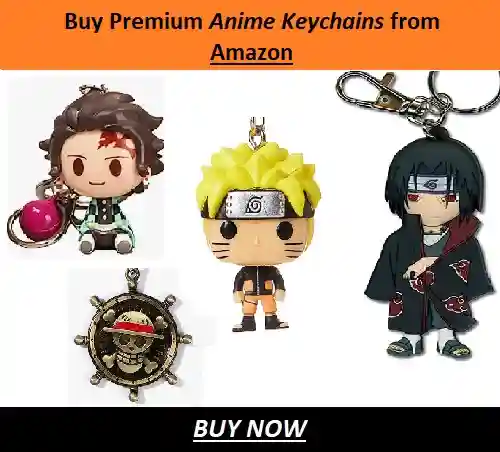 These are all the spoilers and raw scans released for Blue Lock Chapter 233. Check out some of our other exciting and similar Blue Lock articles over here.
---
Do small things with great love.
Follow us on Twitter for more updates.
Also Read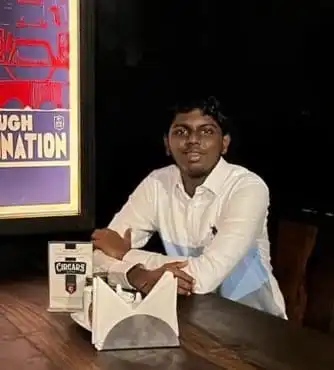 Eswar Keshav is an ardent anime fan for more than a decade. Along with this, he also has been following anime and manga updates for years. He is also enthusiastic and passionate when it comes to writing about his favorite things. Combining his love for writing and his love for anime and manga, his articles speak of his love for the genre.