Yo Hiori in Blue Lock had a good amount of spotlight, during the Blue Lock vs U-20 Japan National team. Even if he did not score any goals directly, he was responsible for a couple of them in the match.
Currently playing in Basterd Munchen, we have yet to see his debut in the Neo-Egoist League. But then the question arises about how much we know about Yo Hiori in Blue Lock. He had only shown us his capabilities for a shorter time than some of the other characters.
Regardless of this, Yo Hiori had a big impact on the story and was one of the major reasons for Blue Lock winning the game against the Japan National team. To know more about Yo Hiori, jump into our article about him to find out.
Yo Hiori in Blue Lock: Wiki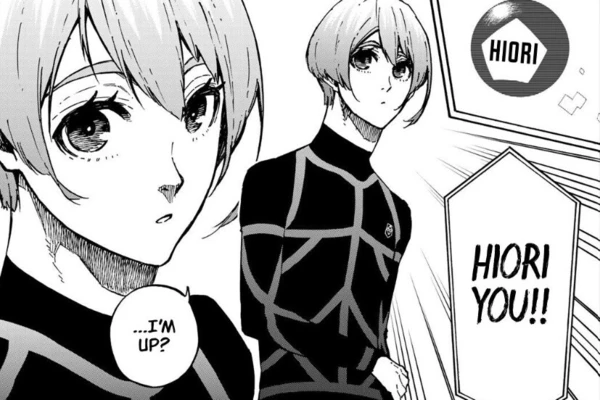 | | |
| --- | --- |
| Japanese Name | 氷織 羊 |
| Hair Color | Cyan |
| Eye Color | Cyan |
| Archetype | Deep-lying Playmaker |
| Position | Winger, Sideback |
| Team | Basterd Munchen |
Yo Hiori ranked 27th in all of Blue Lock, after the third selection arc. He later then played as a substitute winger and side-back for the Blue Lock team in the match against the U-20 Japan team.
Hiori is the definition of a level-headed, consistent, and cool player. He is also very polite towards other players and has a high level of soccer intellect.
His plays look simple, but they are very hard to execute as said by other players. Hiori also keeps reflecting on his plays, so that he can keep doing something better each time.
Although currently, he doesn't have good stats to be selected among the regulars of Basterd Munchen. He was not even a substitute for the three games BM played till now.
---
The Backstory of Yo Hiori in Blue Lock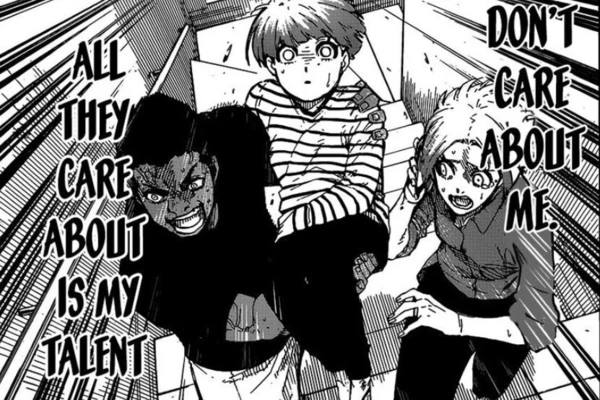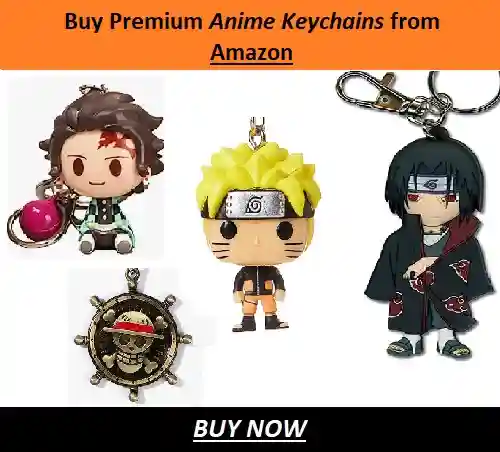 Only in the recent chapters, we have learned of the backstory of Yo Hiori in Blue Lock. Both of his parents were ranked second and earned silver medals in their respective games, but never the top position.
So, they raised Hiori to become the world's best. His dad took care of his training, and his mother took care of his food intake. He was put through very intense and hard training, for this.
Even though Hiori wanted to hang out with his friends more, he continued to play soccer because his parents were happy. But one day, both of his parents have a big argument that Hiori is not improving much.
They also say that they will get divorced if Hiori doesn't become the world's number one. Hiori listens to all of this and stumbles down the steps when he is going back.
At this moment, Hiori understood that his parents didn't even care about him, but only for his talents. But, Hiori still kept playing football so that his family can be together.
He didn't have a true purpose in life and only wanted to fulfill his parent's wishes. One certain day, he meets Tabito Karasu who praises him for his skill and abilities but says that Hiori doesn't have any passion for soccer.
Hiori then talks about his parents, but Karasu says that he needs to find something he enjoys about football. He also says that Hiori will not be able to change unless he starts with himself.
But, Hori is unable to understand the meaning behind Karasu's words and keeps living like that. This was only till he got a recruitment letter for Blue Lock.
He thought that Blue Lock would be the perfect place to escape. He did not want to live in his house anymore, and this was the sole reason why Yo Hiori joined Blue Lock.
---
Current Stats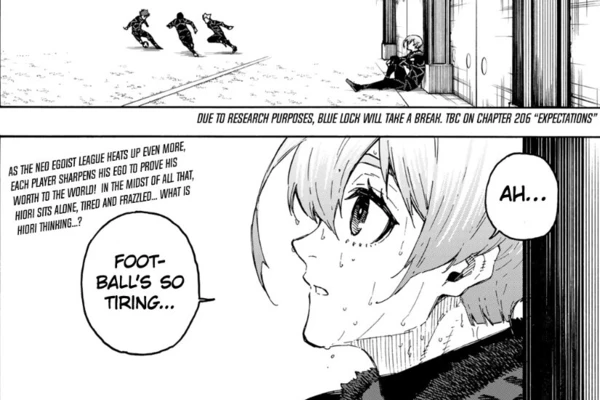 As of now, we do not know his full stats. He wasn't included in any of the BM matches till now, and was not even a substitute. So, we do not have his scores of Noel Noa's evaluations now.
Since had had not played, he doesn't also have a bid value. Only 20 players from Blue Lock had received the offer, and he wasn't present in them, due to his absence in matches.
We only know that he was ranked 27th after the Third Selection arc. His talent and ability were recognized by Jinpachi Ego, and he was kept as a substitute.
But, we could say that his evaluation score was lower than 81, which is why Noa might not have selected him. Out of all the BM players, Raichi has the lowest score of 81 in the playing 11.
---
Yo Hiori's Abilities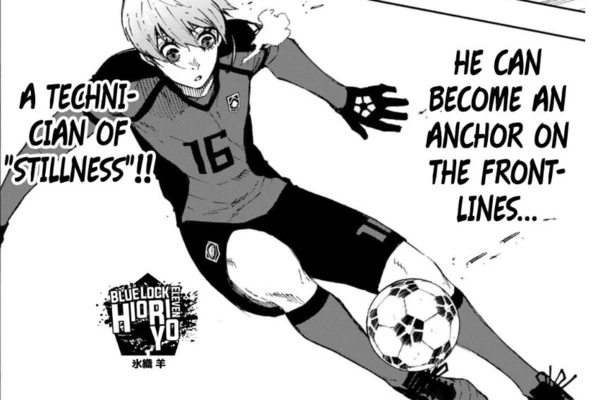 Level Headed and calm playmaking is the base of his game.
He also has a good soccer vision and intellect to know the best person to pass to.
Hiori's vision is regarded as one of the best, for his passing skills.
He can always link up and pass to his teammates, in any given situation.
Hiori also has very good reflexes, and he can also pass reflexively if he senses other players coming to trap him.
His archetype Deep-lying Playmaker, shows off his skills with the ball.
Hiori specializes in ball passing, and it is evident in all of his plays.
He is always the anchor of the attack pattern, synchronizing with other players with his passes.
Yo Hiori always looks at the whole field, before making his calm and accurate pass.
With this, he was instantly able to adapt to any player's tempo, even Rin in their match.
Sendou Shuto, the ace of the Japan U-20 team also compared the speed and curvature of his passes to that of Sae Itoshi.
Hiori also has very advanced ball-control techniques, which is the main reason behind his passing ability.
---
Conclusion
Yo Hiori is undoubtedly one of the best side-back, wingers in Blue Lock. Along with this, we can also say that his passing ability and plays are one of the best too.
Despite this, he was not selected for BM for unknown reasons. It also might be because Ness also does the same things as Hiori. And, Ness has been longer on the team and has better coordination with Kaiser and skills.
Even though these might be some of the reasons, we should wait for more chapters to find out. This marks the end of our article on Yo Hiori, and for more such articles, make sure to check here.
---
Do small things with great love.
Follow us on Twitter for more post updates.
Also Read: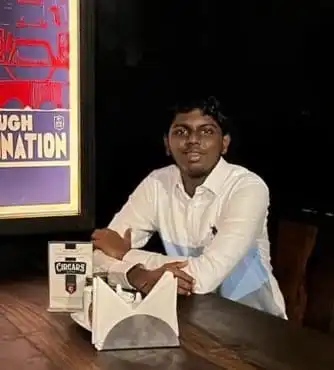 Eswar Keshav is an ardent anime fan for more than a decade. Along with this, he also has been following anime and manga updates for years. He is also enthusiastic and passionate when it comes to writing about his favorite things. Combining his love for writing and his love for anime and manga, his articles speak of his love for the genre.