Oliver Aiku vs Jyubei Aryu is a battle between two of the best defenders in Blue Lock. Who is the better defender as well as the player of the two then? Both of them had almost equal ranks and bid amounts too.
So, who will be the winner in their duel? Based on the last few chapters, we can easily say that Oliver Aiku wins it. Then what is the level difference between the players?
These are some of the most common questions which we come across when we compare Oliver Aiku vs Jyubei Aryu. To know the answer to all of these questions and a detailed comparison, dive into our article to find out.
Who is Oliver Aiku: Wiki 
Japanese Name
オリヴァ 愛空
Hair Color
Dark Purple with Green Tips
Eye Color
Green(left)

Purple(right)

Archetype
Libero
Position
Center-back
Team
Italy Ubers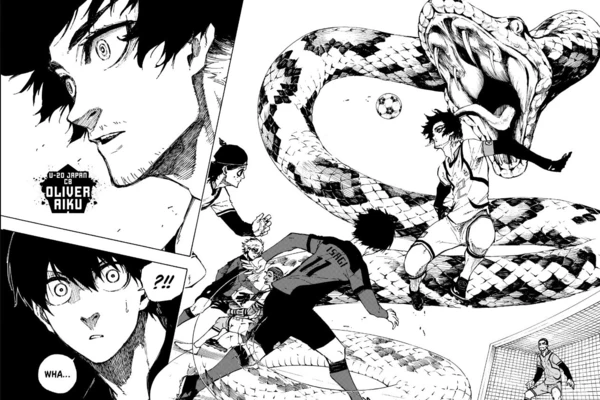 Oliver Aiku was the Captain of the U-20 Japan Team as well as the Center-Back for that team. However, after their match with Blue Lock Eleven, they also merged with Blue Lock.
Now, Aiku plays the same Center-Back position for Italy Ubers. Training under Snuffy and Don Lorenzo, one of the New Gen 11 Players, led him to unlock new skills.
With all of this new arsenal of abilities, Aiku successfully stopped Isagi's attack and rendered him useless. Even in their match against the Blue Lock Eleven, Aiku had shut down many Blue Lock players, with his defensive abilities.
Abilities: 
---
Who is Jyubei Aryu: Wiki 
| | |
| --- | --- |
| Japanese Name | 蟻生 十兵衛 |
| Hair Color | Black |
| Eye Color | Black |
| Archetype | Goal Poacher |
| Position | Defender |
| Team | Italy Ubers |
Jyubei Aryu initially was one of the top Strikers in Blue Lock and was ranked 2nd before the Second Selection arc. However, later his rank quickly declined due to his change in position to a defensive midfielder.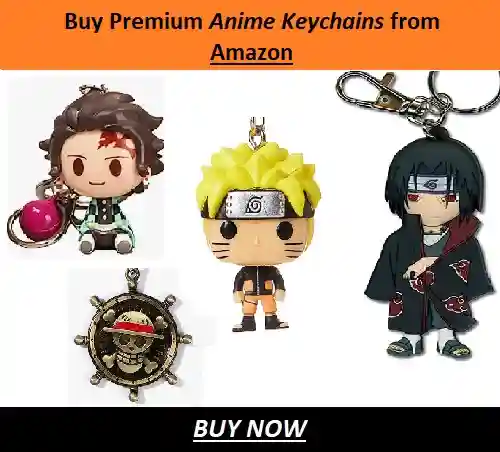 His abilities also lean further to this aspect, and he is better suitable for a defensive position. After this, he retained his Defender position, even after joining Italy Ubers.
However, he proved to be a bit lackluster in their match against Basterd Munchen till now. He was unable to stop Isagi or anyone else on the field. This might be because Aryu is not showing his developed skills fully in this match.
Abilities: 
---
Oliver Aiku vs. Jyubei Aryu: Who is a Better Defender?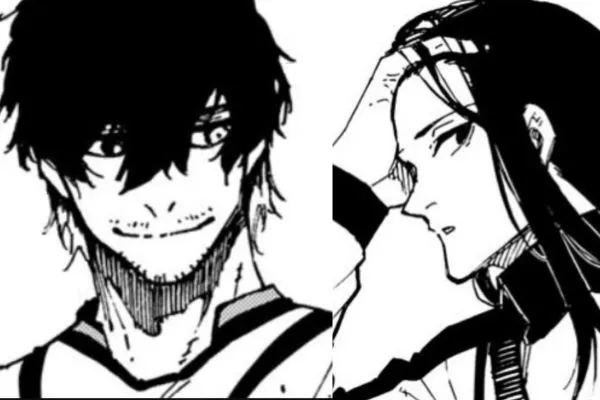 Now, coming to the question of the hour, who is a better defender among Oliver Aiku vs Jyubei Aryu? It is undoubtedly Oliver Aiku who is the better defender of the two.
Oliver Aiku is better, due to many reasons. Initially, he was a Striker, who later wanted to become a Defender after understanding that he loves to crush Strikers. Since he understands how Strikers work, he gained immense popularity for shutting them down with his Total Defense.
He is also the Center-back and the Captain of the U-20 Japan team. This shows that he has international recognition for his talents. Using his experience and talent, he shut down most of the Blue Lock Striker's attacks.
Further unlocking Flow State made him into an unstoppable beast. He gained further control of the whole soccer field, and stop the Blue Lock players with more efficiency.
Now that he has unlocked Meta Vision too, he completely shut down Isagi's attack after seeing his pattern once. Aryu showed none of this talent, even after training along with Don Lorenzo and Marc Snuffy.
And also due to the shift in his positions, he drastically dropped in the Blue Lock ranking. This gives him a way bigger disadvantage than Aiku, who had been practicing defense for a long time.
---
1) Based on Defense Skills 
This is a clear win for Aiku. It's not even a competition for Aiku, because of his Total Defense and Meta Vision. He can effectively shut down any player, and close off any space that is threatening.
As for Aryu, he was shown to be the weakest defender link in Italy's Ubers. Although he showed some of his capabilities for this position in the Blue Lock team, he showcased none of this in their recent match.
---
2) Based on Speed and Agility 
This is also another win for Aiku. Aiku had been honing these specific skills so that he can pop up in front of the Striker to block their shooting course. Just when you think you can score, Aiku is there to defend.
Aryu is also pretty agile and fast, looking at how he managed to keep up with Rin Itoshi's thought process too. But, this was only a one-time thing and wasn't recreated by him again.
---
3) Based on Reflexes
This is yet another win for Oliver Aiku. Aiku can defend spaces based on his reflexes alone. Further tapping into the Flow State, led him to freely use his reflexive sense to their fullest.
Aryu also developed good reflexes and blocked out Sae Itoshi's shot due to his reflexes. But, he doesn't have Meta vision nor managed to unlock the Flow State to develop his sense further.
---
4) Ability to win 1v1
This should be yet another win for Aiku. Aiku had shown massive ability to win 1v1, and effectively shut down many players. He was even able to stop Isagi and many others in a 1v1, after just studying them once.
Aryu kind of lacks in this area, he was always in a bad position, where he got overwhelmed due to multiple players attacking at the same time. Due to this, he was unable to show none of his skills in a 1v1 duel.
---
5) Based on Team Compatibility 
This should be another of Aiku's best skills. He plays the Center-back position and position-wise, he is the heart of the team. He managed to perfectly defend his area, all the while giving instructions to his teammates. Using all of this, he denied many goals to the Blue Lock players.
Aryu also showed good compatibility with his teammates, but that soon became his weak link. He was unable to defend well, which led to the free reign of the area to Isagi and Kurona.
---
6) Based on Overall Ability
This will be an easy win for Aiku. Aiku had shown that he could work well in any kind of situation. Working under more pressure led him to become even stronger and enhance his abilities.
Aryu can also be a considerable foe and defender, but he lacks the overall ability to stop Strikers. His abilities can be rendered useless in 1v1 situations, and he hasn't developed new skills since his conversion to a defender.
With this, we can finally say that Oliver Aiku reigns supreme in a duel of Oliver Aiku vs Jyubei Aryu. He showed how he was the perfect defender stat-wise and also experience-wise.
This marks the end of our comparison article on Oliver Aiku vs Jyubei Aryu. For more comparisons and player stats for your favorite players in Blue Lock, make sure to check our other posts here.
---
Do small things with great love.
Follow us on Twitter for more post updates.
Also Read: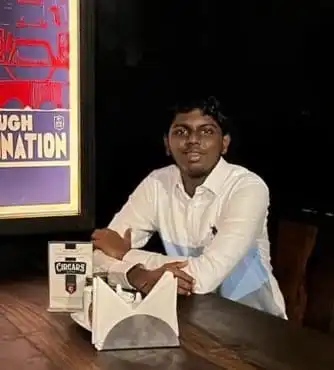 Eswar Keshav is an ardent anime fan for more than a decade. Along with this, he also has been following anime and manga updates for years. He is also enthusiastic and passionate when it comes to writing about his favorite things. Combining his love for writing and his love for anime and manga, his articles speak of his love for the genre.