Blue Lock Chapter 234 takes us another step closer to the end of this match. Last time, we saw how Hiori broke down Italy Ubers' attack pattern with Lorenzo craftily using his meta vision. 
Basterd Munchen is on the offense again, and it might be their chance to score now. Lorenzo and the others also won't let them achieve the last goal so quickly, so reading what will happen next will be interesting. 
Blue Lock Chapter 234 Spoilers & Raw Scans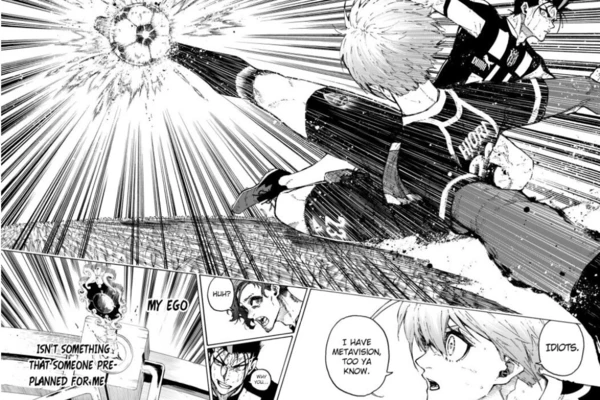 This match won't be concluded so simply, and Isagi and Hiori will have to undergo more evolutions in this match. They still need to find another missing piece and key, which would let Isagi score and for BM to win. 
Hiori had intercepted the pass to Barou, and Niko looked shocked. 

Lorenzo also seems quite surprised and wishes Hiori wasn't there. 

Isagi notices that Hiori has filled the gap in their defense, and they can freely attack now. 

Hiori quickly got past Sendou with his smooth dribbling moves. 

Niko tries to steal the ball but fails and needs to catch up. 
We see Hiori's thought process in the meantime and how he wants to give a goal-scoring opportunity to Isagi. 

He says that holding the Key to Isagi's evolution has become his Ego and reason for playing soccer. 

Hiori even gets past two other Ubers players with his smooth dribbling and passes. 

He understands that he doesn't have to necessarily score a goal to prove that he is the main character. 

He had learned this from Isagi and is only the Director for Isagi's goals. 

Hiori now sends a very high-precision pass to Isagi. 

Isagi says that Hiori's passes never miss, and Lorenzo tries to block him just then. 

However, Isagi had already foreseen this move and trapped the ball to send it on top of Lorenzo. 

Hiori also understands Isagi's thinking now and says this first shot was a feint. 

The final shot will be from his lefty shot, which will be a direct shot to the goal. 

However, Kaiser also charges in to take possession of the ball. 

Isagi notices that Kaiser had even outread his moves to get to this position. 
Kaiser and Isagi shot both of their powerful shots at the same time. 
But Barou blocks the ball at the precise moment. 
Aryu commends Barou for the block, and Isagi thinks he only shot squarely due to Kasier's interruption. 

Hiori analyzes his movements and feels that his and Isagi's thinking was perfect. 

But Kaiser had outmaneuvered all of that with his unorthodox actions. 

Hiori understands that both are playing perfectly, but the soccer field is evolving faster than their imagination. 

He thinks that he needs one more step to conquer this game and get the last goal in Isagi's account. 
---
Blue Lock Chapter 234 Release Date
Blue Lock Chapter 234 will be released this Sunday, the 24th of September. Since the raw scans and full spoilers have been released, the chapter might also be released as soon as Sunday morning. 
Chapter 235 is titled The Meaning of Being Born, and this might be yet another chapter focused on Hiori. It could talk about some of the other events in his life and why he now has this ego. 
These are all the full spoilers and raw scans released for Blue Lock Chapter 234. Check out some exciting and similar content articles until the new chapter is released.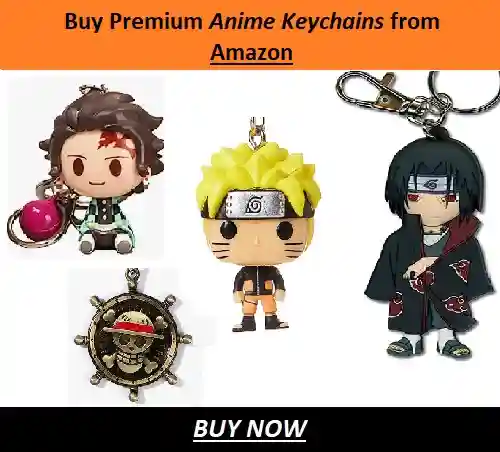 ---
Do small things with great love.
Follow us on Twitter for more post updates.
Also Read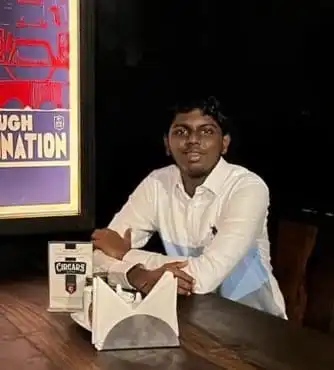 Eswar Keshav is an ardent anime fan for more than a decade. Along with this, he also has been following anime and manga updates for years. He is also enthusiastic and passionate when it comes to writing about his favorite things. Combining his love for writing and his love for anime and manga, his articles speak of his love for the genre.