Blue Lock Chapter 235 might come as a bit of a shock to fans who were expecting something else. Even with Hiori and Isagi's superior team-up, they still didn't manage to score a goal due to Kaiser out-reading them and Barou blocking the shot. 
The field is also evolving at a faster rate than Isagi and Hiori's combined vision and evolution. They need to now think of new solutions to bridge this gap level. Will Hiori and Isagi find some answer to the last goal in this chapter? 
Blue Lock Chapter 235 Spoilers & Raw Scans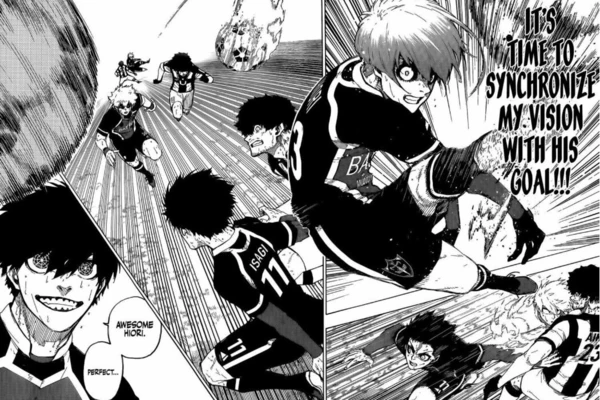 This time, the chapter will be focused on Hiori, and we will also return to his backstory again. 
The ball went off flying in the last chapter, and Hiori says that they are missing another crucial piece required for them to win. 
Ubers Players are shouting to others to pick up this loose ball. 
It is now a battle of Kunigami vs. Aryu for the ball. 
But Aryu has the edge over Kunigami and beats him using his header. 

Aiku thinks that it's not over yet, and Kaiser is going for the ball. 

The ball also falls right in front of Aiku and Kaiser. 
But Isagi predicts the exact position of the ball and rushes to it before Barou does. 
Hiori gets the ball and is trying to surpass Isagi's expectations now. 

He is trying to go one step further with expectations and try a new form of attack. 

But, Hiori is reminded of his parents and their expectations of them at this moment. 

He understands that he is doing the same thing as living up to Isagi's expectations even now. 
Isagi is asking for the ball, but Hiori thinks that he doesn't hate expectations, but this isn't the right answer. 

He is again reminded of Jinpachi Ego and recollects that a striker should just shoot the ball. 

Hiori now thinks that his last missing piece is his direct shot. 

He is hesitating a bit now, and Isagi is holding off Aiku from interfering. 

Isagi is asking for the pass, but Hiori is still determining what to do. 

He still needs clarification about which future he should choose, and he reminds me of his conversation with Karasu. 

Karasu says that he has to expect from himself at first, and that will start everything. 

Hiori now understands that he never made his own decision, and he prepares to shoot the ball now. 

He shot for the goal, and this wasn't expected by Aiku, Lorenzo, and even Isagi. 
But Sendou still manages to stop it, and Aiku applauds him for it. 

Hiori gets depressed and thinks that he isn't cut out for soccer. 

But Isagi says that he has now made a super victory theory for this goal. 
---
Blue Lock Chapter 235 Release Date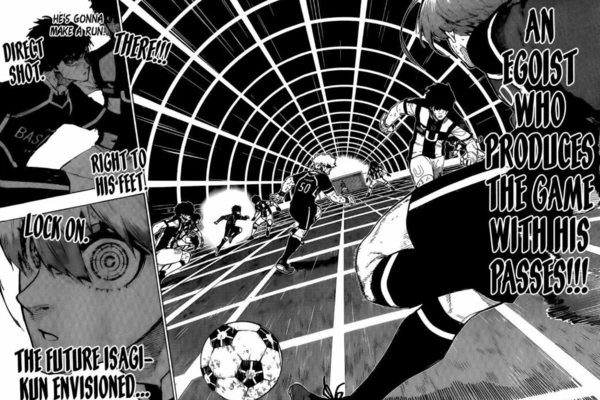 Blue Lock Chapter 235 will be released this Sunday, 1st October. The chapter might drop as early as Sunday morning, depending on the translations since the raw scans and full spoilers.
We also see that there will be no breaks as of now for Chapter 236. The match will be ending soon, and it will be a perfect ending at this pace. The chapter is titled Goodbye, which might as well mean that Basterd Munchen had won the match.
These are all of the spoilers & raw scans so far about the Blue Lock Chapter 235. Check out some of our other similar and exciting content over here.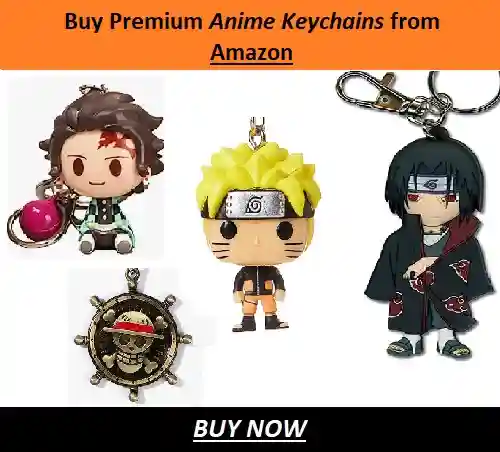 ---
Do small things with great love.
Follow us on Twitter for more post updates.
Also Read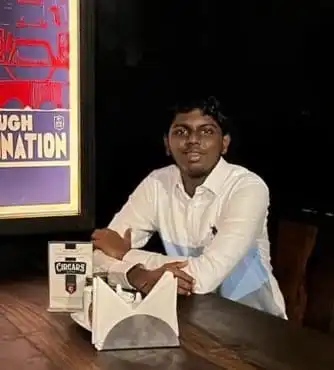 Eswar Keshav is an ardent anime fan for more than a decade. Along with this, he also has been following anime and manga updates for years. He is also enthusiastic and passionate when it comes to writing about his favorite things. Combining his love for writing and his love for anime and manga, his articles speak of his love for the genre.