Sakamoto Days is an action manga series that debuted in the Weekly Shonen Jump in 2020, written and illustrated by Yuto Suzuki. The Story follows Taro Sakamoto, an ex-assassin regarded as a legend in his prime. Sakamoto leaves behind the world of assassination after meeting his beloved wife-to-be.
Sakamoto now runs a convenience store with his wife and daughter however, after having a bounty placed on his head, he is once again dragged back into the world of assassination.
The manga has one of the best action-illustrated scenes. The juxtaposition between the various elements of humor, cold action, and its myriad of badass characters makes it an extremely good read. We've discussed here the ten strongest female characters in Sakamoto Days.
For this ranking, we will be considering only characters that have been introduced and we will consider their abilities, assassination weapons, martial art, and fights. Let's get straight into it.
TOP 10 STRONGEST FEMALE CHARACTERS IN SAKAMOTO DAYS
10) Obiguro
Obiguro is Boiled's partner, and they are both from the assassin agency, Dondenkai. She served as one of the main antagonists in the Amusement Park Arc. Obiguro loves strong people.
Obiguro had a hard time fighting against Lu Shaotang who did not even perfect her drunken Tai Chi yet, so we will be placing her at number ten. Both Obiguro and her partner Boiled are references to the popular 1994 film Leon: The Professional.
---
9) Lu Shaotang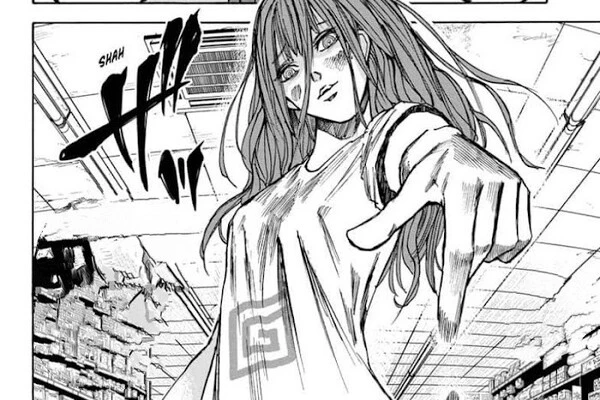 Daughter of the Triad Family, Lu Shaotang uses Tai Chi to fight. Lu Shaotang's Tai Chi along with her strength, pain resistance, and confidence is heightened upon heavy drinking.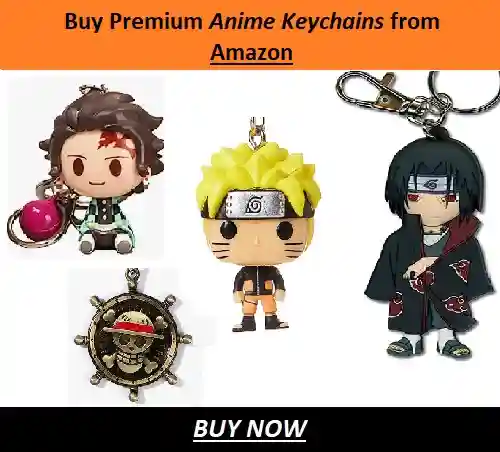 She works alongside Shin as a store clerk in Sakamoto's Store. Her family genetics gives her the weird ability to drink alcohol levels that would normally poison an ordinary person.
---
8) Dump
A death row inmate who escaped using Slur's help to wreak havoc in Japan along with Dump's fellow serial killers. She has 8 mechanical spikes embedded in her body-2 in each hand and 6 across her torso. She can extend them to a limited distance with great force.
Dump was able to land a hit on Osaragi although it did not seem to damage her. We will be placing Dump on number 8 as she lasted for a few minutes with a fight against Osaragi.
---
7) Geisha
Geisha's name is never revealed beside the fact that she is working with a former order member Satoru Yotsumura against the JAA. She uses an umbrella as her primary weapon. It can block attacks and shoot bullets from its end. The umbrella acts as a sword too.
So far, Geisha's the only one who has lasted the longest in a fight against Osaragi although she was quickly overpowered.
---
6) Nao Toramaru
In the JCC Transfer Exam Arc, Nao Toramaru was one of the specially recommended students. After having met Taro Sakamoto as a child, she became infatuated with him, she even has a Sakamoto keychain on her bag.
Nao uses a heavy weapon which seems like an amalgamation of a gun and an axe.
---
5) Akira Akao
The niece of Rion Akao and a first-year student at JCC, Akira has a natural talent for assassination and like her aunt, she can see has a pathway. This pathway reveals the set of steps and actions to kill someone immediately.
She can sew extremely fast as seen in the airplane crash, where she is able to sew a parachute mid-air. Akira's full potential is not unlocked yet hence we will place her at number 5.
---
4) Etsuko Satoda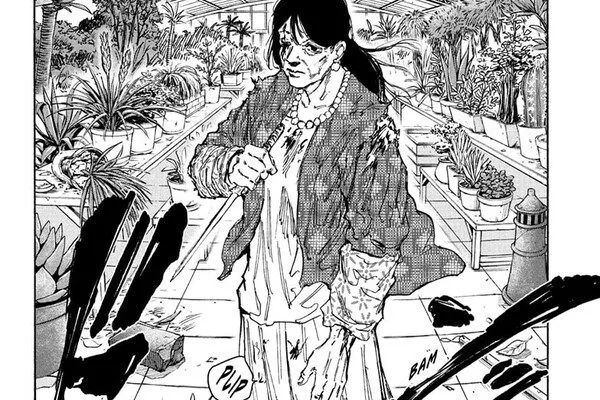 Satoda is a retired assassin and is now a teacher working for the JAA. Natsuki described her as having come back from every mission unscathed and, was even asked to join the Order, but she declined and decided to teach instead. She has taught Sakamoto, Rion, and Nagumo in the past.
A master of Aikido and has shown feats of restraining Sakamoto, Nagumo and the combined efforts of Shin, Akira, and Natsuki. Satoda can even fight with Kanaguri, an active member of the Order on equal footing.
---
3) Kumanomi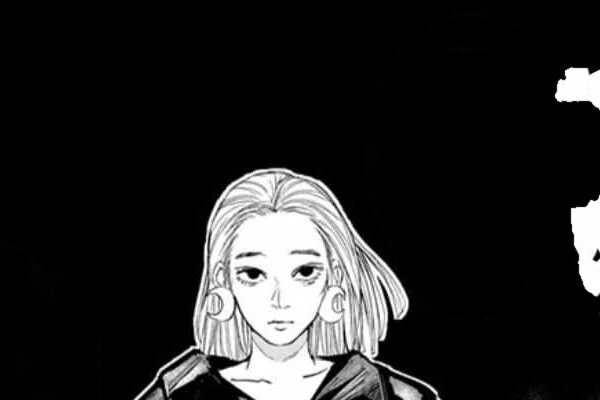 Recently introduced in chapter 121 of the manga. Kumanomi seems like a force to be reckoned with, raised in the same orphanage as Gaku and Slur or Kei Uzuki at Al-Kamar s.
 Kumanomi's abilities or fights have not been revealed but she's the only that has managed to silence Gaku and frightened everyone present at Slur's meeting, that's why we are placing her at number 3.
---
2) Osaragi
The newest member of Order. Osaragi has disposed of every enemy in a quick and overpowering manner. Her raw strength stands out in her fights, the Geisha even described her as a wild beast.
When it comes to her weapon, Osaragi uses a buzzsaw to slice and decapitate her opponents. She has won the popularity poll conducted and is indeed a favorite to anyone who picks up the manga.
Osaragi is hinted to be raised on a farm by Shishiba. We have not seen her full capabilities that's why we are placing her at number 2.
---
1) Rion Akao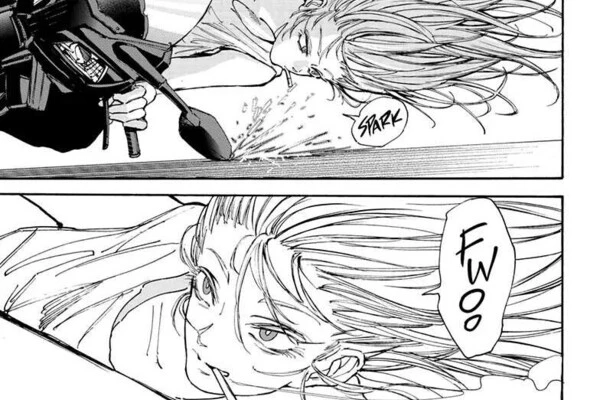 An old friend of Sakamoto and Nagumo, Rion is the aunt of Akira. She was one of the founding members of The Order, one of the best assassins alongside Sakamoto and Nagumo. Rion was even praised by Kindaka who was considered the fastest assassin of his time.
She can utilize a weapon to its maximum potential and she even stated that she can beat Sakamoto if she was put in a room with him, with nothing but knives, Rion can also see pathways with her eyes like her niece.
---
Conclusion
Our ranking ends here however, if there are any new characters or abilities we have not seen yet. We will make sure to update our ranking.
If you are curious about the top ten strongest characters in Sakamoto days, we have given a list of the ranking here on our website. So please stay tuned and don't forget to keep an eye on Otaku notes for exciting content on your favorite manga or anime.
---
Do small things with great love.
Follow us on Twitter for more post updates.
Also Read: