Record of Ragnarok Chapter 82 spoilers are finally out, and this time, we get to know more about Apollo. Leonidas had dealt massive damage to Apollo in the previous chapter, and Apollo was lying on the ground, senseless, for some time. 
Apollo fans have been wanting to know the spoilers of what would happen next in Round 9, and now we know what will be happening in Chapter 82. 
Record of Ragnarok Chapter 82 Spoilers & Raw Scans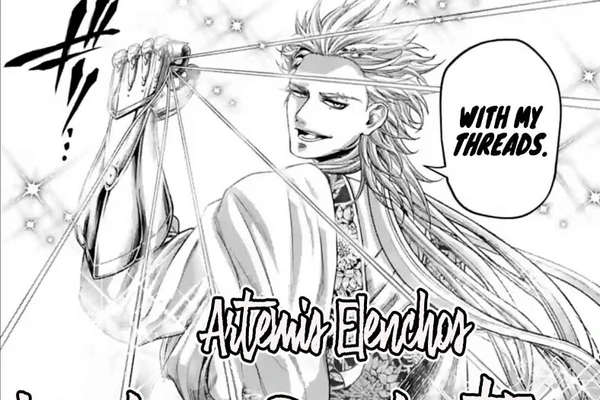 It seems that this time, we get to know more about Apollo's past. The fight will probably continue from the next chapter onwards. 
The Women supporting Apollo are in shock after seeing Apollo lying down on the ground. 

The Spartans, however, are showing off their pride and talking about the strength of Leonidas. 

Brunhilde and Goll are also excited after seeing this new move. 

Jack the Ripper and Flock are also watching this fight.

Jack says that Leonidas has tremendous mental strength and also has a very strong body. 
Hlock also keeps praising Geirolul and talks about her strength as a Valkyrie. 

She keeps on believing in the strength of her Sister, but Jack keeps thinking of something else. 

Meanwhile, Apollo keeps trying to get up, and we see that the damage done to him is huge. 

He couldn't get up till a few tries, but when he gets up, we see the damage done to his face.

His female fans are crying with a pale face after seeing this wound. 

Apollo gets up and proudly shows off his wounds to the audience. 

He says that he has been burning up his soul to try and defeat Leonidas. 

These words move Leonidas's heart, too, and he keeps pondering about this. 

Ares is angry about this, but Hermes is smiling at this whole situation. 

Zeus also talks about this, and we finally see Apollo's past. 
Long ago, there was a monster called Pewton, which appeared in Delphi. 

It was a strange figure exiled from heaven, destroying all human settlements. 

Even Ares couldn't hold it back till Apollo showed up in front of the monster one day. 

The monster keeps losing and still keeps challenging Apollo. 
Apollo asks the monster as to why it keeps challenging him every day. 

The monster says that he has been hated everywhere due to his appearance.

So, he felt like he could not lose to Apollo, who had it all. 
Apollo is also a God who had no past and slowly made his way into the Twelve Gods of Olympus. 

He showed the inner beauty of the monster and completely changed it. 

Apollo doesn't hate humans and has always shown them the way to a beautiful attitude of living. 

Even Leonidas had understood Apollo, and from now on, it will be different entirely. 

Apollo seems like he still has some special moves up his sleeves and restarts the match. 
Now onwards, the fight will be more interesting since Leonidas and Apollo both respect each other. 
---
Record of Ragnarok Chapter 82 Release Date
The Record of Ragnarok Chapter 82 will be released in a few more days. However, keep in mind that these are only unofficial translations, and the official translations will still take till October 13 to be released.
The full spoilers summary has already been released, and we also have all of the raw scans for this chapter. It only means that the unofficial translations for this chapter might appear faster than expected.
These are all of the spoilers summary regarding the recent Record of Ragnarok Chapter 82. Check out some of our other updated article posts over here.
---
Do small things with great love.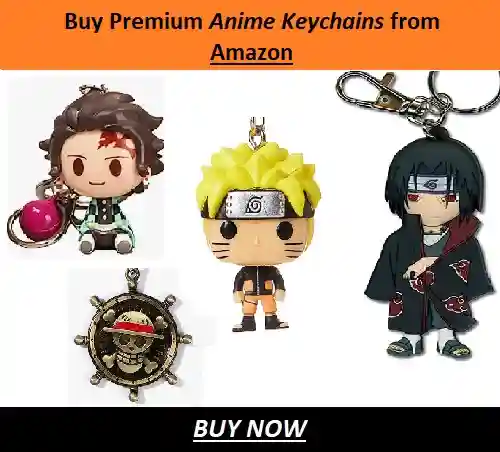 Follow us on Twitter for more post updates.
Also Read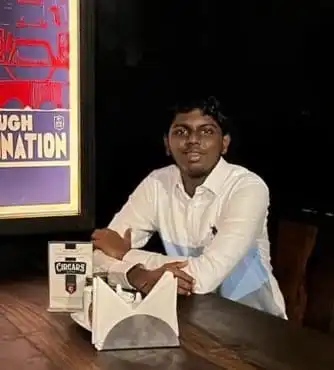 Eswar Keshav is an ardent anime fan for more than a decade. Along with this, he also has been following anime and manga updates for years. He is also enthusiastic and passionate when it comes to writing about his favorite things. Combining his love for writing and his love for anime and manga, his articles speak of his love for the genre.