Isekai anime series have only been growing in number since the release of the infamous series Sword Art Online. The genre became very popular, and there are always 3-4 Isekai titles during every season.
Many streaming services also provide many of the popular Isekai titles. Today, we will discuss the top 14 Isekai anime on Hidive, available as of August 29th 2023.
There have been many changes to Hidive's anime catalogue, and many other Isekai titles were also removed. So, we are here with the updated information on the Isekai anime on Hidive.
Top 14 Best Isekai Anime On Hidive in 2023
14) My Isekai Life: I Gained a Second Character Class and Became the Strongest Sage in the World
| | |
| --- | --- |
| IMDB Ratings | 6.1 |
| Number of Episodes | 12 |
| Animation Studio | Revoroot |
| Genre | Action, Adventure, Fantasy |
First, we have one of the most basic Isekai anime, released recently, shortly known as My Isekai Life. The series follows the story of Yuuji Sano, a corporate worker, after he had resurrected in a fantasy-like world.
He had died due to excessive work and had re-born into a new world. This time, he decides to live a slow life but gets the weakest profession, Monster Tamer. Even with this, he manages to tame slimes and become a Sage.
What will happen to Yuuji now that he has become mighty? How will he fight against all of the potential dangers trying to ruin his slow life?
---
13)The Executioner and Her Way of Life
| | |
| --- | --- |
| IMDB Ratings | 6.2 |
| Number of Episodes | 12 |
| Animation Studio | J.C. Staff |
| Genre | Action, Adventure, Fantasy |
On the surface, Menou is an ordinary priestess tasked with following and helping the people who have teleported here from Japan. She also explains the nature of their abilities and about this fantasy world.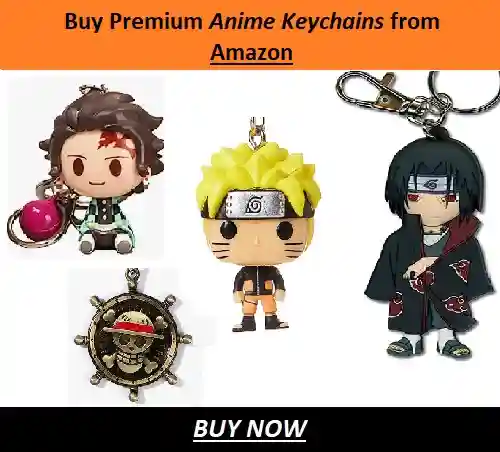 However, the tale soon gets dark when we learn that Menou is not what we had expected. When a new girl Mutou is resurrected into this world with a broken power, it is up to Menou to deal with her.  
---
12) Laidbackers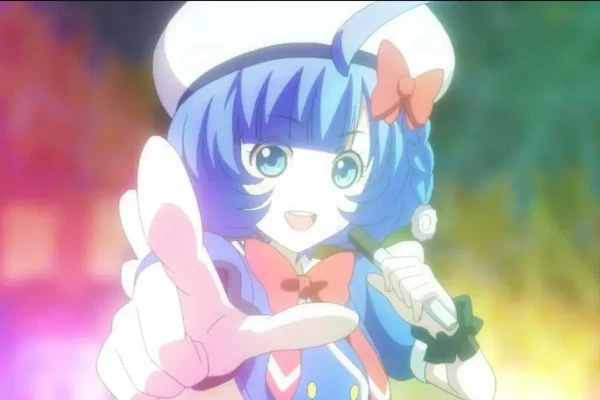 | | |
| --- | --- |
| IMDB Ratings | 6.7 |
| Number of Episodes | 1hr |
| Animation Studio | Studio Gokumi |
| Genre | Comedy, Fantasy |
This is the perfect movie if you are looking for a short and straightforward Isekai series. Kumi Honamanuma is a typical high school who moved to Kyoto following her grandmother's death. 
However, she soon meets two new girls who claim to be heroes from a different world, trying to maintain peace in this era. The plot thickens when we learn that the Demon Lord is resurrected in this new world. 
And the Demon Lord also starts to live with Kumi and the two heroes. This is when we see many fun and comedic moments with the whole cast.    
---
11) Outbreak Company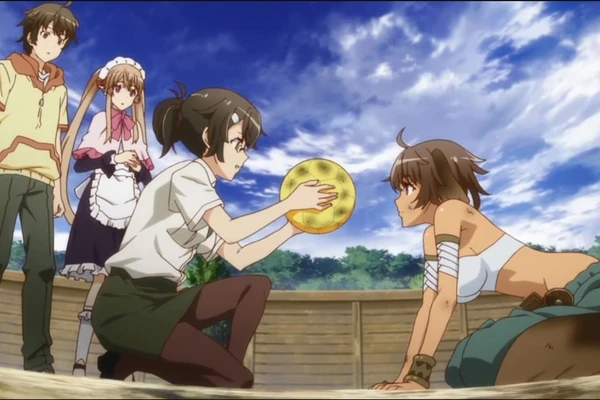 | | |
| --- | --- |
| IMDB Ratings | 6.7 |
| Number of Episodes | 12 |
| Animation Studio | feel. |
| Genre | Comedy, Fantasy |
Shinichi Kanou was a shut-in who had complete knowledge of games and anime. One day, he is suddenly kidnapped to a fantasy-like world and to a particular place called Eldant Empire. 
Weirdly enough, he was sent there by the Japanese Government to spread the Otaku culture all over there. With the help of the Japanese Government and a couple of other locals, will he be able to complete his mission? 
Why was he only chosen for such a mundane task? All of these questions will be answered in the series. 
---
10) The Most Heretical Last Boss: From Villainess to Savior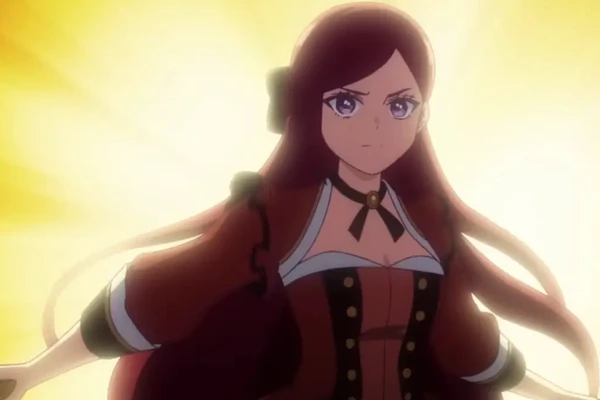 | | |
| --- | --- |
| IMDB Ratings | 6.8 |
| Number of Episodes | 12 |
| Animation Studio | OLM Team Oshioka |
| Genre | Fantasy, Romance |
Pride Royal Ivy was the final villain of a popular otome game and was considered of the worst villains in the history of games. However, the plot gets interesting when we see a high-school girl resurrecting into Pride's body when she is 8.
It starts the change of Pride's whole character, as she actively tries to help others. Although she might be able to clear her name from this, is this enough to keep away her enemies?
---
9) Aura Battler Dunbine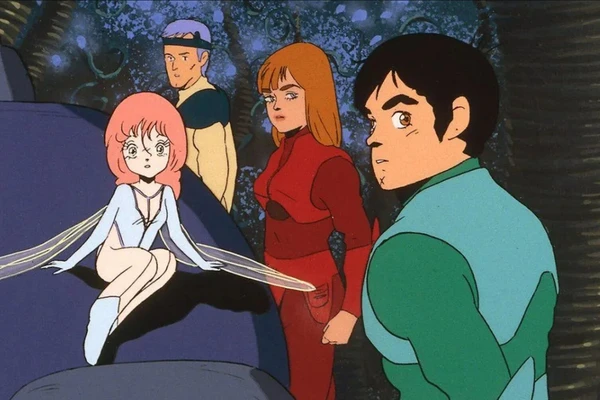 | | |
| --- | --- |
| IMDB Ratings | 7.0 |
| Number of Episodes | 49 |
| Animation Studio | Sunrise |
| Genre | Action, Adventure, Drama, Fantasy, Sci-fi |
Shou Zama was an ordinary teen from Tokyo till he was summoned to a different world called Byston Well. He is soon kept under the command of Drake Luft, who only wants to increase Shou's power. 
It is also said that people from Earth could pilot robust machines like Aura Battlers, which can change the tide of the whole war. But, his command under Drake Luft was only for a short period. 
He learns the hidden truths and secrets of Drake Luft, which makes Shou revolt against Drake. How will Shou now survive in this world with his newfound allies and enemies?  
---
8) Problem Children are Coming from Another World, Aren't They?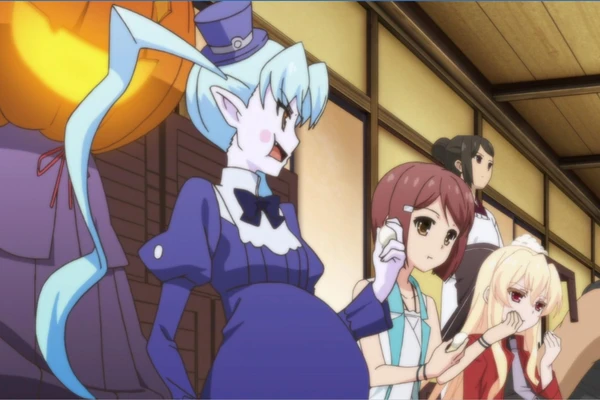 | | |
| --- | --- |
| IMDB Ratings | 7.0 |
| Number of Episodes | 11 |
| Animation Studio | Diomedea |
| Genre | Action, Comedy, Fantasy |
Izayoi, Asuka, and Yoi were three exceptional high-school students blessed with psychic powers. However, their monotonous life is soon changed after the three get invited to the Little Garden.
After accepting this, they understand they have teleported to a different world. Soon, they also learn they can use their powers here to play high-stakes games.
This is the start of the trio's journey as they start their journey to find a community to participate in these games.
---
7) Farming Life in Another World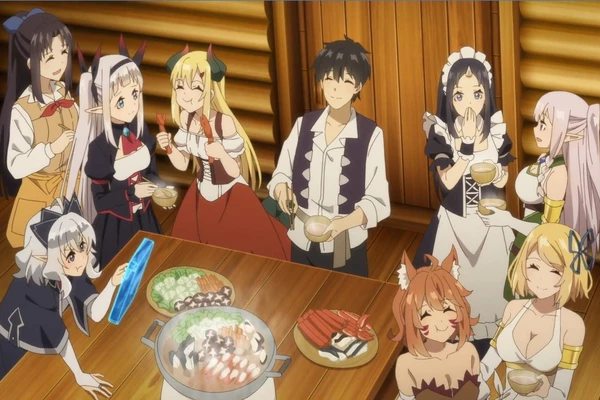 | | |
| --- | --- |
| IMDB Ratings | 7.1 |
| Number of Episodes | 12 |
| Animation Studio | Zero-G |
| Genre | Fantasy, Slice of Life |
Hiraku Machio had spent his last few years in the hospital, suffering from a grave illness. Due to this, God took pity on Hiraku and resurrected him in another fantasy world.
God also granted him an extraordinary power called Almighty Farming Tool, which transforms into any tool Hiraku wants. It was the ideal life that Hiraku wanted, to live in a world where he could do what he loved the most, farming.
And now, will Hiraku achieve his dreams in this fantasy world after learning everything there is to farming?
---
6) Reincarnated as a Sword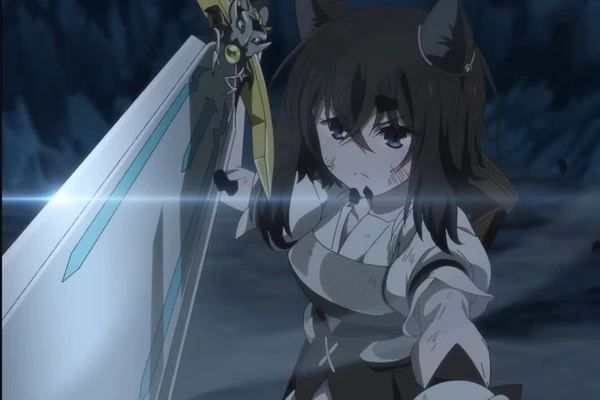 | | |
| --- | --- |
| IMDB Ratings | 7.3 |
| Number of Episodes | 12 |
| Animation Studio | C2C |
| Genre | Action, Fantasy |
Have you ever seen a sword that has a will of its own and can move freely? This series follows the story of such a sword, which was a human and was resurrected in this new world as a sword.
Soon enough, the sword also meets a girl known as Fran. She takes this sword and starts to use it in her battles. The blade also understands her goals and says it will stay as her sword until she achieves them.
Will the duo achieve their goals after facing off against many perils and dangers?
---
5) No Game No Life: Zero 
| | |
| --- | --- |
| IMDB Ratings | 7.3 |
| Number of Episodes | 1hr 50min |
| Animation Studio | Madhouse |
| Genre | Drama, Fantasy, Romance |
This movie acts as a prequel to the series, which shows the incidents during the ancient Disboard times. Riku is a human warrior ready to save Humanity from being wiped out by Exceed.
Exceed also targets Humanity because they are the weakest race with no magic power and special abilities. However, the situation changes when Riku meets Schwi in an abandoned city.
Forming a partnership, they must now race against time to save Humanity and come to terms with their feelings and ideals. This movie has everything you can expect in a typical Isekai series, so it is ranked in 5th place in the best Isekai anime on the Hidive list.
---
4)The Familiar of Zero F
| | |
| --- | --- |
| IMDB Ratings | 7.4 |
| Number of Episodes | 12 |
| Animation Studio | J.C. Staff |
| Genre | Adventure, Fantasy, Romance, Ecchi |
This is the final season of the critically acclaimed series The Familiar of Zero. After the incidents of the last season, Saito and Louise are now on the offensive as things broke out in all-war fashion.
They are facing off against King Joseph, along with some others. However, things turn sour when ancient evils reappear, making Saito and Louise's battles more challenging. Will both of them be able to cross this final ordeal together, or will they fall into despair?
---
3) Gate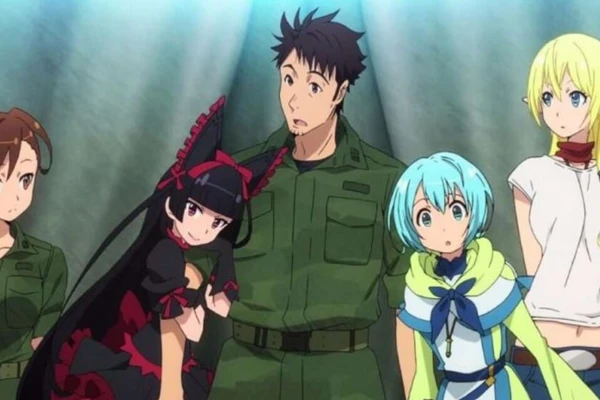 | | |
| --- | --- |
| IMDB Ratings | 7.5 |
| Number of Episodes | 24 |
| Animation Studio | A-1 Pictures |
| Genre | Action, Adventure, Fantasy |
Moving into the top 3 Isekai anime on Hidive, we have the popular Isekai series called Gate. Youji Itami is a JSDF officer on his way to Ginza when he notices that a mysterious portal has opened in Tokyo, which summons medieval creatures to Earth. 
He saves the lives of many people in this incident too. Fast forward three months, and he is part of a team that is ordered to investigate this mysterious portal. This team must now travel through this unknown world, home to many dangerous creatures and people. 
---
2) Ya Boy Kongming!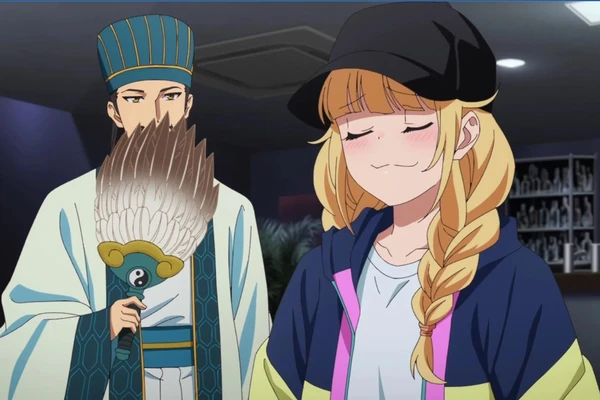 | | |
| --- | --- |
| IMDB Ratings | 7.6 |
| Number of Episodes | 12 |
| Animation Studio | P.A. Works |
| Genre | Comedy |
This series is very unique, as it can be called a reverse-Isekai series. Zhuge Kongming was one of the greatest tactical minds in ancient China. But, he also soon meets his end and dies, thinking that he wants to reincarnate in a peaceful era.
His wish comes true as he wakes up in Modern Japan. He soon meets Eiko, an aspiring singer, and is immediately enhanced with her songs and voice. Kongming now becomes her manager, as he vows to turn her into the star of the music world.
Can Zhongming's tactics and intelligence help Eiko in this modern era?
---
1) The Eminence in Shadow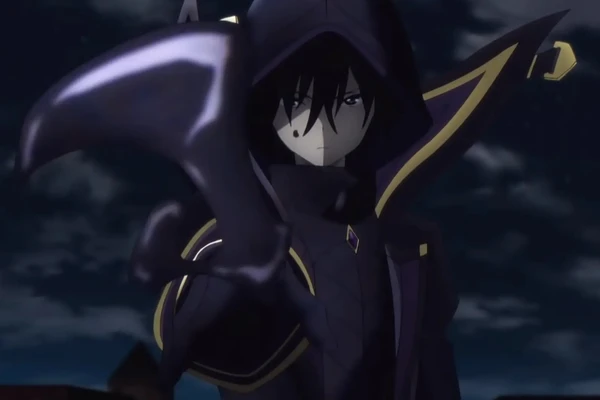 | | |
| --- | --- |
| IMDB Ratings | 7.8 |
| Number of Episodes | 21 |
| Animation Studio | Nexus |
| Genre | Comedy, Action, Fantasy |
The first position is undoubtedly stolen by the Eminence of Shadow series, released recently, but became hugely popular. Minoru Kagenou had been training his body since he knew to become stronger.
Even though he looks like an average student, he is infamous for taking down even gangsters with his crowbar. However, his story ends when he is hit by a truck and dies. But this isn't the end of the story, as he is reincarnated as Cid Kagenou in a fantastical world.
Cid re-starts his journey to become strong as he takes upon the mantle of Shadow. He also created a group called Shadow Garden. But, this only attracts more powerful foes and enemies towards Shadow.
Will Shadow be able to defeat everyone and emerge victorious? These are some of the best and most popular Isekai anime on Hidive, which you can watch now. Check some of our other similar articles over here.
---
Do small things with great love.
Follow us on Twitter for more post updates.
Also Read: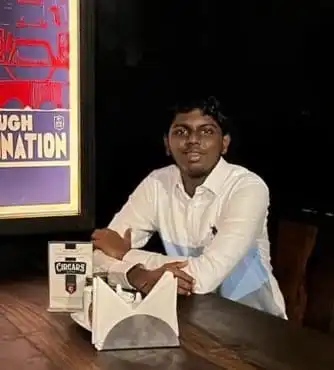 Eswar Keshav is an ardent anime fan for more than a decade. Along with this, he also has been following anime and manga updates for years. He is also enthusiastic and passionate when it comes to writing about his favorite things. Combining his love for writing and his love for anime and manga, his articles speak of his love for the genre.