Gakuen Babysitters or School Babysitters is a slice of life anime based on the manga created by Hari Tokeino. The manga was first published in 2009 with the anime adaptation being aired in 2018.
The time period between the manga and the anime is a huge nine years with the series getting a lot of attention only after the anime's release.
It is a wholesome family-friendly anime that can be enjoyed by people of all age groups. Currently, the anime only has one season with twelve episodes and one OVA.
The anime was received with a lot of joy and enthusiasm as the main characters did not take too long to make their way into the hearts of viewers. 
Where to Watch Gakuen Babysitters –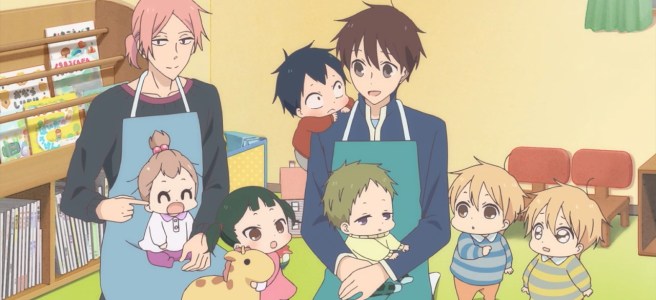 Gakuen Babysitters is a kid-friendly show about kids. The kids making their appearance in this series are extremely cute and can even melt the hardest of hearts.
Kotaro and his older brother Ryuuichi are the protagonists of this series as Ryuuichi tries to juggle his personal life and the responsibilities of his School Babysitters Club. 
The best thing about this series is that it can be watched legally on Youtube on the official channel of Muse Asia. Thus, it makes this anime easily accessible to everyone as they can stream it on Youtube anytime and anywhere.
Each of the episodes of Gakuen Babysitters has got over 3 million views on Muse Asia highlighting the popularity of the series. Moreover, fans can also watch this heartwarming series on the best anime streaming service, Crunchyroll.
The only downside is that the anime is restricted to particular regions on Crunchyroll so not everyone may be able to view its content.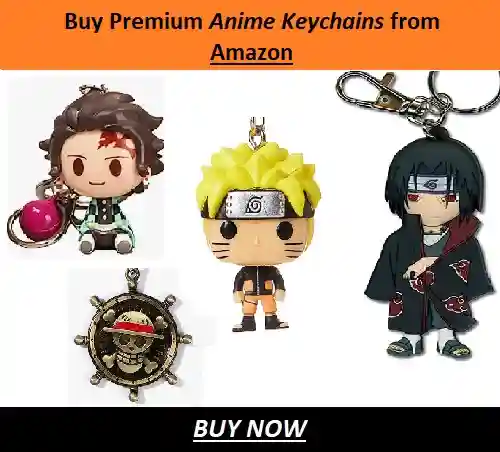 Fans also need to take the help of unofficial websites like Gogoanime to view the last OVA episode which is available neither on Muse Asia nor on Crunchyroll.
Gakuen Babysitters Release Order –
As we mentioned in the beginning, Gakuen Babysitters currently has 12 episodes only with an additional OVA episode at the end. Below we will provide the release order for Gakuen Babysitters according to their particular time of release.
1) Season 1: Gakuen Babysitters (2018)
1) Episode 13: OVA (2018)
Where to Read Gakuen Babysitters Manga-
The anime series for Gakuen Babysitters was adapted from its manga that started way back in 2009. Its publishing began on Shojo manga by Hakusensha with the series having been compiled into twenty volumes as of now.
Ryuuichi featured in the first cover of the manga along with all the other children.
Fans can enjoy all the volumes of Gakuen Babysitters by visiting some unofficial sites like MangaKatana and MangaSee. Readers will find all the chapters listed there from the first to the last. 
Gakuen Babysitters Manga Release Order-
Below we will provide the proper release order for all the volumes of the Gakuen Babysitters manga so that it is easier for the readers to navigate them.
Volume 1: Chapters 1-5 (April 30, 2010)

Volume 2: Chapters 6-10 (November 5, 2010)

Volume 3: Chapters 11-15 (April 5, 2011)

Volume 4: Chapters 16-21 (September 5, 2011)

Volume 5: Chapters 22-27 (March 5, 2012)

Volume 6: Chapters 28-32 (August 3, 2012)

Volume 7: Chapters 33-38 (March 5, 2013)

Volume 8: Chapters 39-44 (August 5, 2013)

Volume 9: Chapters 45-50 (April 4, 2014)

Volume 10: Chapters 51-56 (October 3, 2014)

Volume 11: Chapters 57-62 (April 3, 2015)

Volume 12: Chapters 63-68 (November 5, 2015)

Volume 13: Chapters 69-74 (August 5, 2016)

Volume 14: Chapters 75-80 (April 5, 2017)

Volume 15: Chapters 81-86 (October 5, 2017)

Volume 16: Chapters 87-91 (January 4, 2018)

Volume 17: Chapters 92-96 (March 5, 2018)

Volume 18: Chapters 97-102 (December 5, 2018) 
Gakuen Babysitters Watch Order Guide-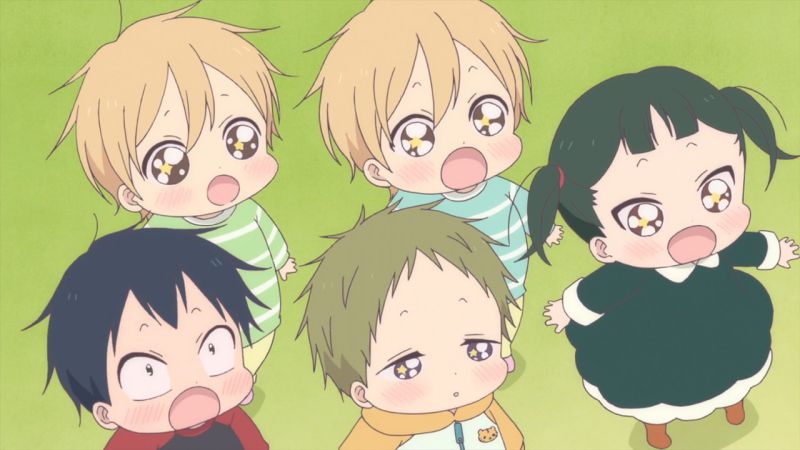 Although Gakuen Babysitters has only one season with 13 episodes it is always great to keep a track of the episodes and note in which order is the perfect way to view them.
In this list, we will provide our readers with the correct watch order for Gakuen Babysitters from the first to the last.
1) Episode 1 (January 7, 2018)
2) Episode 2 (January 14, 2018)
3) Episode 3 (January 21, 2018)
4) Episode 4 (January 28, 2018)
5) Episode 5 (February 4, 2018)
6) Episode 6 (February 11, 2018)
7) Episode 7 (February 18, 2018)
8) Episode 8 (February 25, 2018)
9) Episode 9 (March 4, 2018)
10) Episode 10 (March 11, 2018)
11) Episode 11 (March 18, 2018)
12) Episode 12 (March 25, 2018)
1) Episode 13 (2018)
---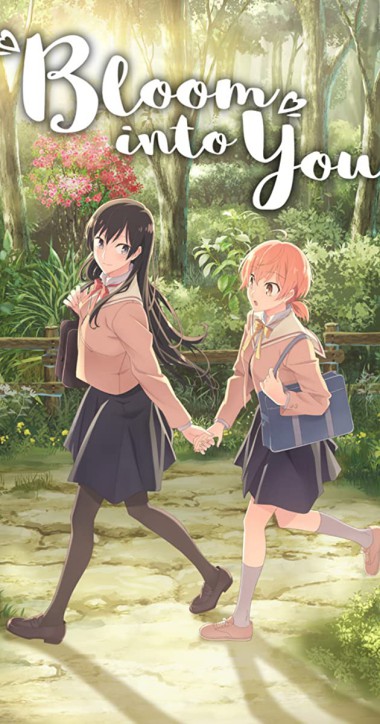 Must Read- (2021) Top 15 Best Yuri Anime of all Time: Girls' Love Anime
---
Gakuen Babysitters Anime Series Duration-
The anime of Gakuen Babysitters is a short one with each episode being only 24 minutes. We will mention the total duration of all the episodes combined so that viewers can prepare a schedule for themselves and fit the episodes into their daily routine.
1) Gakuen Babysitters: Season 1 (12 episodes x 24 minutes) – 4 hours 48 minutes

2) OVA: Episode 13 (1 episode x 24 minutes) – 24 minutes
Total screen time of Gakuen Babysitters anime series = 5 hours 12 minutes
Thus, as our readers can see Gakuen Babysitters is fairly easy to complete and fans can binge-watch the entire series within a day or so.
Gakuen Babysitters Anime Series Plot-
Gakuen Babysitters is a wholesome kid-friendly show about Ryuuichi and his little brother Kotaro. They became orphans after their parent's death and were taken in by a rich old lady.
In exchange, Ryuuichi has to manage the School Babysitters club which explains the title of this series.
In his unique job of managing the babies he meets various new people who form a close bond with him. Soon the babysitter club grows and new members come joining in which helps Ryuuichi a lot.
We are also introduced to the babies' parents one by one each of whom have a different and unique personality.
Gakuen Babysitters still has a lot of content to cover from the manga and safe to say that fans can only dream at this point. 
FAQ –
Q1- Is there a season 2 of Gakuen Babysitters?

Ans- No, there is no season 2 of Gakuen Babysitters.

Q2- How many seasons are there in Gakuen Babysitters?

Ans- There is only 1 season in Gakuen Babysitters.

Q3- How many OVAs are there in Gakuen Babysitters?

Ans- There are 2 OVAs in Gakuen Babysitters.

Q4- Do Inomata and Ryuuichi get together?

Ans- No, Inomata and Ryuuichi don't get together in season 1 of the anime.

Q5- How old is Kotaro Gakuen Babysitters?

Ans- Kotaro is 2 years old in Gakuen Babysitters.

Q6- Is Kotaro a girl?

Ans- No, Kotaro is a boy.
---
Follow us on Twitter for more post updates.
Also Read-
Top 20 Best Succubus Anime of all Time (2021)

(2021) Top 20 Best End of World Anime Ranked

(2021) Top 10 Best Children Anime Movies (Kid Friendly Anime)

Top 10 Most Underrated Anime in 2021 Ranked

(2021) Top 15 Anime with Best Animation Ranked

(2021) Top 15 Best Happy Ending Anime Series Ranked

(2021) Top 20 Most Addictive Anime Series Ranked 

(2021) Top 30 Best Anime Couples, Loved Forever

(2021) Top 50+ Cute Anime Girl Names

(2021) Top 15 Best Sword Fighting Anime Ranked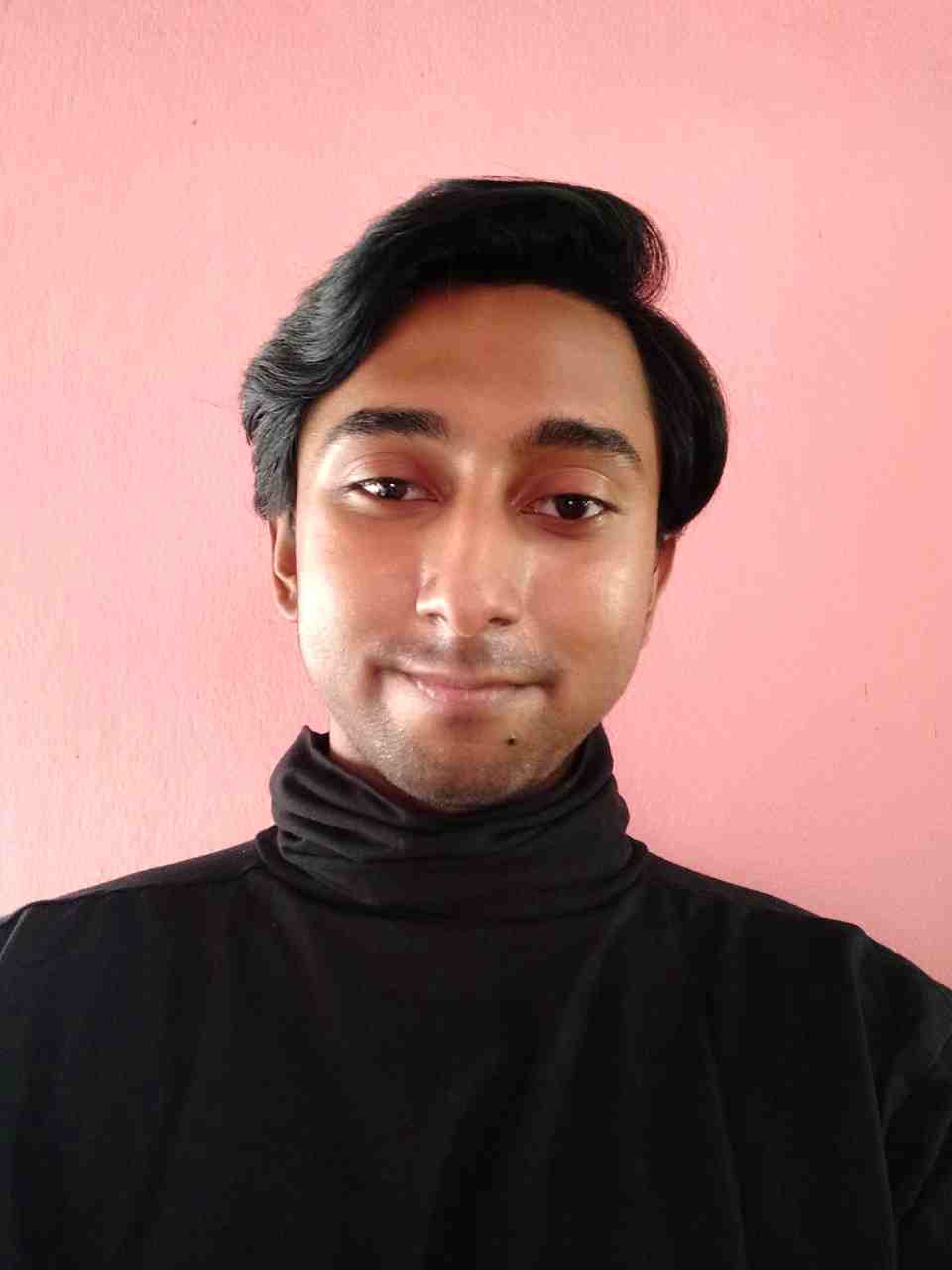 Life took a sudden turn for me when I finally decided to watch Kimi no nawa & Clannad. While both of them made me cry and introduced me to this vast world of anime. The Anime and Manga world is an escape for me from this complicated real world and serves as a relief. Being a content writer for OtakusNotes still feels like a dream and has been one of the best things to happen to me this year. It has been a productive distraction for me and I am loving every moment of it.