Last updated on May 24th, 2023 at 04:09 pm
It's hardly necessary to point out exactly how high the hype is for Jujutsu Kaisen Chapter 223 where the two strongest characters, Gojo and Sukuna, finally go all out against each other. With this super exciting incident on the horizon, let's quickly discuss the spoilers, raws and release date of Jujutsu Kaisen Chapter 223.
The last chapter of Jujutsu Kaisen showed the events leading up to Christmas Eve when the Gojo vs Sukuna fight is about to commence. Uraume has found the rest of Sukuna's fingers, leaving only one, and Sukuna is now almost back to his full strength. According to him, the last finger is hidden somewhere by Gojo himself. 
On the other hand, Kenjaku is planning to kill the remaining Culling Game players while Sukuna fight Gojo so that in the event Gojo loses, the likes of Yuta, Maki and Hakari can't kill a weakened Sukuna.
Chapter 222 also showed Gojo discussing Nanami's death with Ieiri and Ichiji until Ino came forward to tell them something about Nanami. Elsewhere, Yuji is training with Kusakabe and his strength and stamina are greater than ever. On Christmas Eve, the students encourage Gojo as the fight is about to begin.
Jujutsu Kaisen Chapter 223 Spoilers
Jujutsu Kaisen Chapter 223 Complete Spoilers:
The chapter will begin with Ijichi asking Gojo about the Prison Realm experience. In response, Gojo will say that it felt like a very short period of time but also so long that you don't wanna go over it again.
Then Gojo will ask about the people affected by his unlimited void during Shibuya. Ijichi will respond that they all recovered. Then we see Gojo, Utahime, and Gakuganji on the top of the building.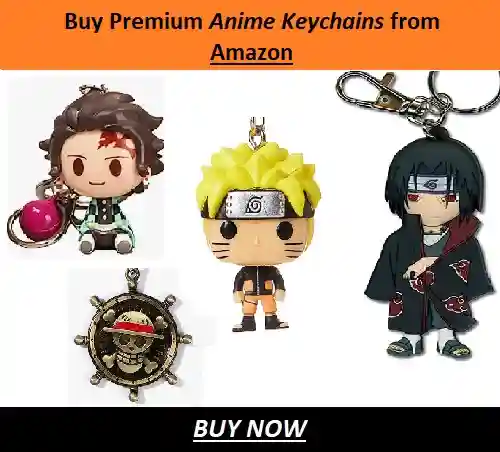 On the other hand, Uraume will tell Sukuna that even though the fight is meant to happen today but they don't know about time and place. Sukuna will say there is no need to decide as he will see a strong curse aura from a building afar.
Flashback:
Gakuganji will tell Gojo that he killed Yaga. But Gojo responds Okay and asks about Yaga's final word. Gakuganji will reply that Yaga revealed how to create a Cursed corpse. So Gojo will comment, "Seems like you changed grandpa" because he didn't report it to superiors.
It seems like the higher-ups forced Gakuganji to eliminate Yaga.
On the next page, we will see all the higher-ups are killed, with a bubble of Gojo saying to Gakuganji that if Grandpa becomes the leader, things will be better at least. It is not confirmed whether Gojo has already eliminated the higher-ups or not.
Back to the present, Ijichi will set up a barrier; on the other hand, Utahime will perform a dance ritual. Her cursed technique is "Solo Solo Kinku." It enhances the total output of Cursed Energy of any sorcerer, including herself.
Everyone will do their best to enhance the cursed techniques like enchanting lyrics & doing hand signs.
Fight begins:
Gojo will blast a 200% powered-up "HOLLOW PURPLE" toward Sukuna.
Sukuna will feel intimidated and try to tank the buffed hollow purple shot toward him. The narrator will explain, "Sukuna misunderstood Gojo's action due to Ijichi forming a barrier. That's why Sukuna didn't expect the massive amount of Cursed Energy output blasted at him until the last second."
As a result, Sukuna's right hand will completely burn and destroy. Gojo will appear in front of him and say, "Seems like you are misunderstanding. YOU ARE THE CHALLENGER HERE."
End.
Raw Scans:
---
The most awaited battle of the series is finally happening in Jujutsu Kaisen Chapter 223. Both Gojo and Sukuna are here, fully prepared to kill their biggest opponent. The next chapter will no doubt be an all-out Sukuna vs Gojo fight where they will both show their chops.
There is also the matter with Kenjaku who is planning to kill the rest of the Culling Game players while the Sukuna vs Gojo fight commences. The remaining Culling Game players include Yuji, Yuta, Maki, Hakari, Panda and Kurusu among others. He'll likely begin with weaker players like Takaba. 
Another small but interesting thing that happened in the last chapter that can flourish into more in the upcoming chapter is Gojo giving Ichiji a special task. This task is probably related to the last finger of Sukuna which Gojo has hidden to delay Yuji's execution indefinitely. The next chapter might give us an idea about where it is hidden.
---
Jujutsu Kaisen Chapter 289 Release Date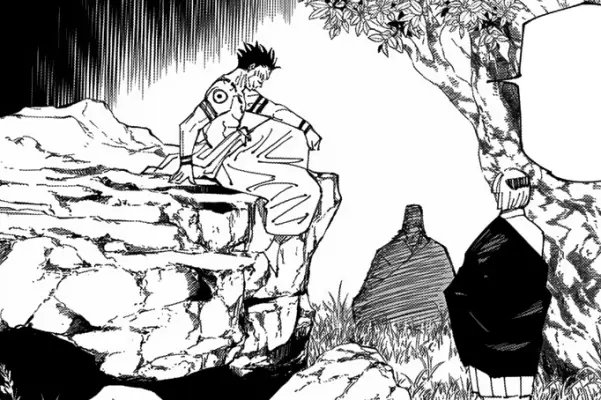 After the recent two-week break, the manga isn't expected to take another break so soon. So, Jujutsu Kaisen Chapter 223 will be released on its usual schedule: Sunday, May 21, 2023. The chapter will be released at different times in different time zones. The schedule for the release of Chapter 223 in various time zones are as the following:
Pacific Standard Time: 7 am, Sunday, May 21, 2023
Eastern Standard Time: 10 am, Sunday, May 21, 2023
Greenwich Mean Time: 3 pm, Sunday, May 21, 2023
Central European Time: 4 pm, Sunday, May 21, 2023
Indian Standard Time: 8:30 pm, Sunday, May 21, 2023
Philippine Standard Time: 11 pm, Sunday, May 21, 2023
Australia Central Standard Time: 12:30 am, Monday, May 22, 2023
Fans of the series can find the official English translation of the chapter on the Shueisha affiliated manga platforms, Viz Media and Manga Plus for free from May 21.
As usual, the spoilers and raw scans of the chapter will drop within a few days, well before the actual date of release. Don't forget to stay tuned with Otakus' Notes to stay up-to-date with the latest news and updates on Jujutsu Kaisen.
---
Do small things with great love.
Follows us on Twitter for more updates.
Also Read
Anamika loves words and stories and putting them to pages. She also loves anime, manga, books, movies and everything fantasy. She has been a fan of anime since childhood and her admiration for it only grew with years. Her passion for writing is even more elevated by writing about the things she loves.