Last updated on August 1st, 2023 at 01:45 pm
The last chapter ended with a depressing panel of Garp's defeat, but also teased an exciting development by showing that Saturn and Kizaru have now reached Egghead Island to deal with Vegapunk. Unfortunately, there is a break this week, so we have to use our imagination to predict what happens in the next chapter. Doing just that, here are One Piece Chapter 1089 predictions and release date.
One Piece Chapter 1089 Spoilers-Prediction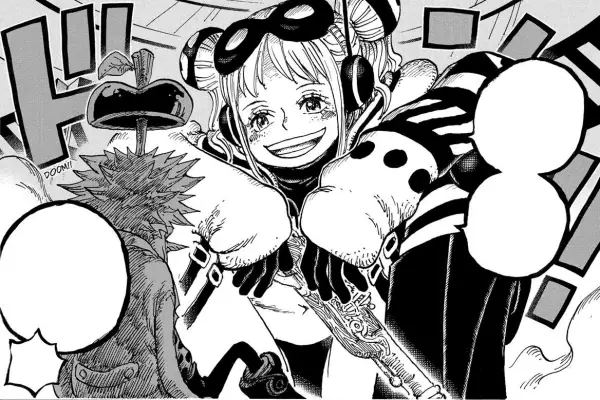 The ending of Chapter 1088 teased that the manga will next be focusing on Luffy and his crew's adventure on Egghead Island. The last time the story showed the happenings on Egghead Island, we saw Vegapunk's Stella body captured by the traitor of Egghead Island: York the Greed, one of Vegapunk's Satellites.
York has shot Shaka in the head, and used the Seraphim to turn the other Satellites and a few of the Straw Hat crew out of commission. On the other hand, Luffy and Zoro have partnered with Lucci and Kaku, and are fighting Seraphim.
The last chapter showed that the Marine ships, containing one of the Five Elders, Saint Jaygarcia Saturn, and the admiral Kizaru along with other vice-admirals and officers, have finally reached Egghead Island.
Now based on the information we have so far, we can make these few following predictions about One Piece Chapter 1089:
Since Kizaru and Saturn have reached Egghead, they would take control of the Seraphim since the Seraphim obey whoever's authority is higher, and no one's authority is as high as Saturn. It shouldn't make much difference if Marines do take control over the Seraphim since York is currently on their side.

Luffy and Zoro could have brief fights against Kizaru and Saturn. It'd show the power levels of these four important characters. 

It'd be interesting to see whether Saturn and Kizaru coming to Egghead changes the alliance between Luffy and Zoro, and Lucci and Kaku.

Saturn's history with Vegapunk would be revealed. The Gorosei called Vegapunk an old friend in a past chapter, and it'd be intriguing to see their equation in earlier years.

A character, maybe a Straw Hat or Stussy, would stop York from killing Vegapunk.
---
One Piece Chapter 1089 Release Date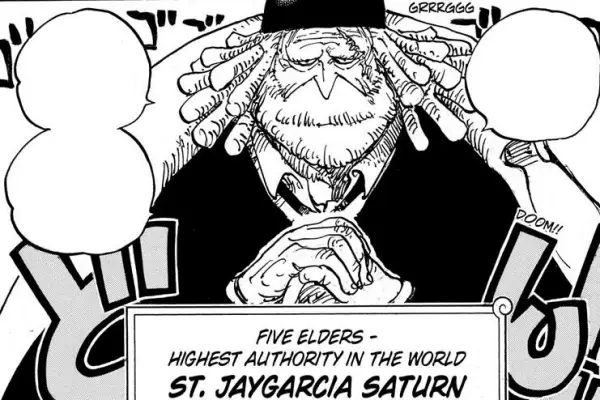 There is another break scheduled for this week. So, there won't be any new chapter this Sunday, and One Piece Chapter 1089 will be released on August 6, 2023 instead. The time that the chapter will be released in various time zones all over the world will be different. The upcoming chapter will be dropping on different time zones based on this following schedule: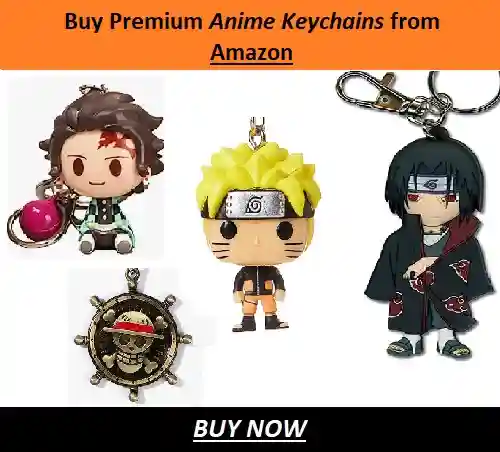 Pacific Standard Time: 7 am, Sunday, August 6, 2023
Eastern Standard Time: 10 am, Sunday, August 6, 2023
Greenwich Mean Time: 3 pm, Sunday, August 6, 2023
Central European Time: 4 pm, Sunday, August 6, 2023
Indian Standard Time: 8.30 pm, Sunday, August 6, 2023
Philippine Standard Time: 11 pm, Sunday, August 6, 2023
Japanese Standard Time: 12 am, Monday, August 7, 2023
Australia Central Standard Time: 12.30 am, Monday, August 7, 2023
As usual, the new chapter will also be available online for digital readers at Viz Media and Manga Plus, two manga platforms affiliated with Shueisha, from August 6. But the spoilers and raw scans for the chapter will drop on the internet days before the actual date of release.
So, if you're another One Piece fan too eager to wait for the official release of Chapter 1089, then keep reading Otakus' Notes to know about the spoilers and updates of the new chapter.
---
Do small things with great love.
Follow us on Twitter for more post updates.
Also Read:
Anamika loves words and stories and putting them to pages. She also loves anime, manga, books, movies and everything fantasy. She has been a fan of anime since childhood and her admiration for it only grew with years. Her passion for writing is even more elevated by writing about the things she loves.