Most of us, when we hear about "fan service," tend to get a little confused. What exactly is this fan service, and how does it work? Well, fan service is just what the name says: a show aimed at servicing the fans by giving them exactly what they desire visually or otherwise. Some fan service anime series are at the borderline of being inappropriate and can definitely come across as a shock to the unsuspecting casual watcher.
However, for those looking to have fun and blow off some steam, fan service serves as the perfect kind of anime to lay back and let go for a few moments. Therefore, in this list, we'll discuss the top 10 Fan Service Anime available on Netflix.
---
Must Read- Top 20 Best Succubus Anime of all Time (2021)
---
Top 10 Best Fan Service Anime on Netflix-
10) Testament of New Sister Devil –
MAL Rating- 6.74

Studio- Production IMS

 Number of Episodes- 10
How would it feel to live in the same house with your sworn enemies? And now your sworn enemies are part of your family, so you have to protect them. Basara Toujou learns of this in ways he did not expect when one fine evening his father decides to turn up with not one but two beautiful girls whom he claims are Basara's stepsisters.
The sisters are, however, not who they show themselves to be. One is a demon and the other a succubus. Basara must now protect them while guarding his own dark secret. How long will he be able to do that?
---
9) High School of the Dead –

Image Source: Wallpapercave
MAL Rating- 7.10

Studio- Madhouse

Number of Episodes - 12
Consider this the anime version of The Walking Dead, with a lot more violence and a greater variety of weapons. It plots the journey of Kouta Hirano, a kendo instructor, who, along with her group of friends, must now combat the rising dead or join their ranks.
Tokyo is overrun with these monsters, and the responsibility falls upon the group of high school students to protect the city and all the civilians trapped within. A society that has already fallen is now a battle for survival.
---
8) Baki –

Image Source: Wallpapercave
MAL Rating- 7. 24

Studio- TMS Entertainment

Number of Episodes - 26
This is one that caters especially to the female audience, with the ripped fighters taking on each other in a tournament of respect. The plot follows the story of Baki Hanma, the strongest 17-year-old high school. The only problem? Baki wishes to defeat his father, known as The Ogre, considered the strongest man on earth.
Meanwhile, five deadly prisoners escaped from the world's highest security prisons, and all they wish is to take on Baki in battle and taste defeat. Join Baki in this epic combat of martial arts on display at its best.
---
7) Shimoneta –

Image Source: Wallpapercave
MAL Rating- 7. 28

Studio- J.C Staff

Number of Episodes- 12
In a future Japan where all lewd content has been banned, and the government wants a cleaner society, there exist individuals who form guerrilla squads to do exactly that. Tanukichi Okuma is against these chastity laws and has started getting some serious attention.
He is forced to join an organization called SOX and is forced to spread this obscene propaganda, but how long can he keep doing that?
---
6) Kakegurui –

Image Source: Wallpapercave
MAL Rating- 7.29

Studio- MAPPA

Episodes- 12
A school of the rich where everything is determined by gambling. Power is money, and money is won through gambling. Hyakkaou Private Academy prepares its students for the harsh realities of life.
Yumeko Jabami is a prodigy addicted to gambling, and nobody knows what hit them until it hit them. And what really makes her so dangerous is that she plays not for the money but for the thrill of the gamble. Watch out for this raven-haired girl as she goes all out in this battle of luck and skill.
---
5) High School DxD –

Image Source: Wallpapercave
MAL Ratings- 7.36

Studio- TNK

Episodes- 12
High School of Dead is one of the most demandable fan-service anime on Netflix. A beautiful girl as a fallen angel? The devil at the top of the class? In a world where there are constant conflicts between the heroes and devils, teenager high school Issei Hyoudou is resurrected by a devil as her personal servant and made to join the Occult Research Club. Follow Issei as he journeys through this age-long conflict between characters and tries to come out unscathed.
---
4) Prison School –

Image Source: Wallpapercave
MAL Rating- 7.64

Studio- J.C Staff

Episodes- 12
Given how infamous this anime has gotten ever since its release, it was bound to have made its place in this list. When 5 male students are admitted to a school exclusively for the girls, it is as if all of their dreams come true.
Hachimitsu Private Academy has the underground student council that runs the school, and once the boys are caught peeping into the girl's bath, they are sentenced to a month in the school's very own prison where the student council members keep finding excuses to extend their sentences. Will the boys ever be able to escape?
---
3) Seven Deadly Sins –

Image Source: Wallpapercave
MAL Rating- 7.75

Studio- A-1 Pictures

Episodes- 24
This is one of those rare fan service anime series that has that actually has a well-developed plot with gritty action sequences as well. In a world where the Holy Knights of Britannica protect the kingdom, it was believed that a small section of knights betrayed their comrades and took up arms against the ruler.
These were exceptional warriors, capable of taking down entire armies by themselves, and after their betrayal, they disappeared. However, with trouble brewing all over Britannica again, it falls upon their leader Meliodas to gather his warriors together in an epic fantasy that keeps you rooted to the spot.
---
2) Food Wars –

Image Source: Wallpapercave
MAL Rating- 8.13

Studio- J.C Staff

Episodes- 13
Souma Yukihira joins the most elite school of cooking there ever is in Japan. However, little does he know that his life is going to change forever? Souma always has been a prodigy at cooking, running a small diner with his father in the middle of nowhere.
His only ambition is to inherit the diner from his father and continue their legacy. Everything turns upside down when his father mysteriously sends him a letter and disappears one day, and he is sent to the most elite cooking school in all of Japan, where he lets his cooking do the talking. He is always "Happy to serve."
---
1) Your Name –

Image Source: Wallpapercave
MAL Rating- 8.89

Studio- CoMix Wave Films

Watch Time- 1hr 46 mins
Let's get this straight. Have you ever wondered what it would be like to live in the body of the opposite gender? If yes, Your Name is the anime for you.
It follows the life of a busy Tokyo student and a girl from the countryside where one fine day they wake up and find themselves in each other's bodies. Now they must continue living the other's life until they find a way to turn themselves back. Sounds interesting? Give it a try, and you won't be disappointed.
All of the series mentioned above are available for streaming on Netflix. So if you're looking to have some fun and try something different, go right ahead.
---
Do small things with great love.
Follow us on Twitter for more post-updates. 
Also Read –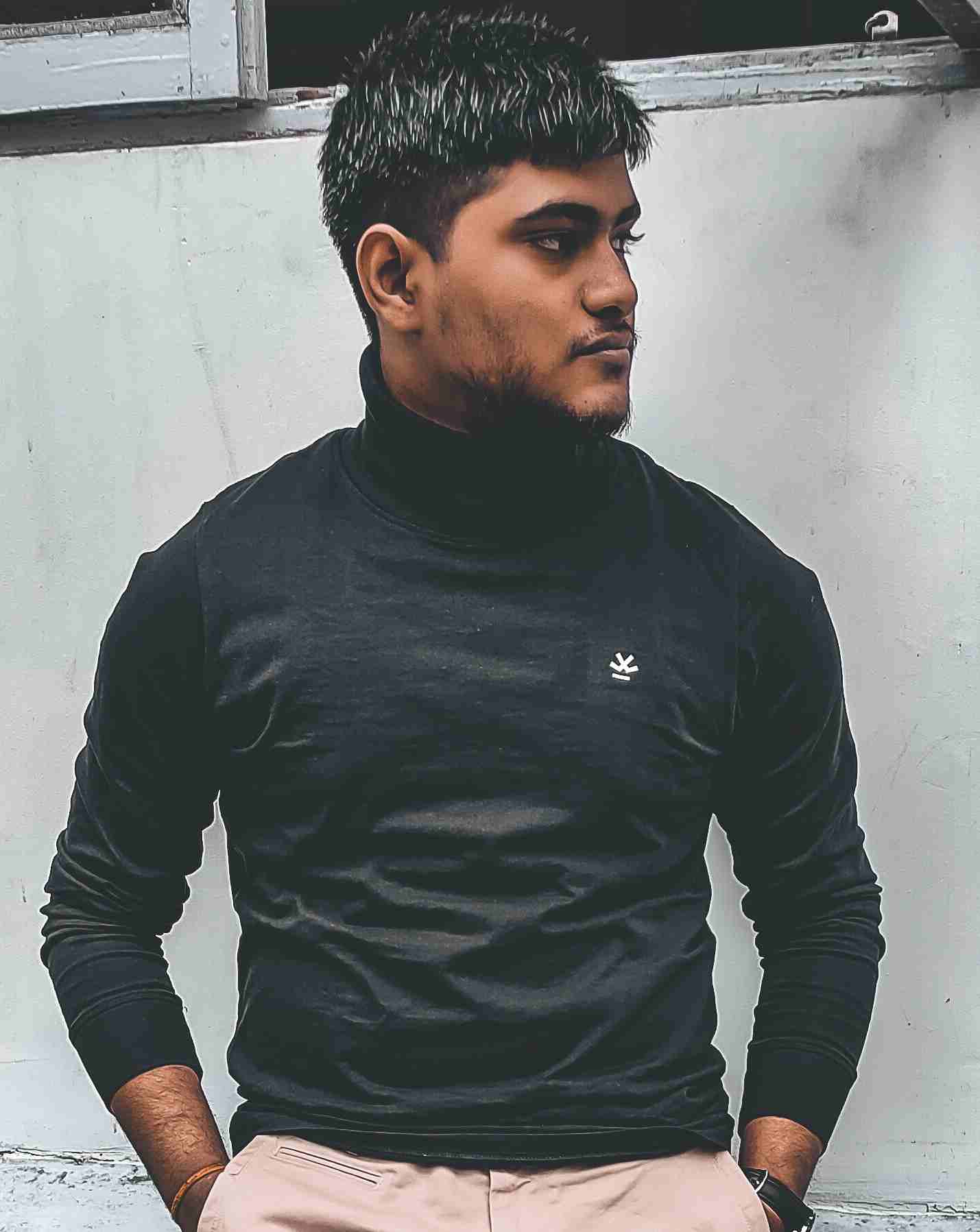 An ardent debater, quizzer and a real football fanatic with a variety of other interests. When not writing, can be found nose deep scrambling for facts or playing Valorant.