Last updated on July 9th, 2023 at 11:25 pm
Finally, the raw scans and spoilers are released for the Blue Lock Chapter 224. The high-stakes match is finally continuing, as Snuffy is playing with the whole soccer field, using his world-class brain.
Last time, we saw that Isagi had found some sort of clue so that he can stop Snuffy's attack patterns. It seems the key person who can do this is Raichi, and Isagi calls out to Raichi at the end.
Blue Lock Chapter 224 Spoilers & Raw Scans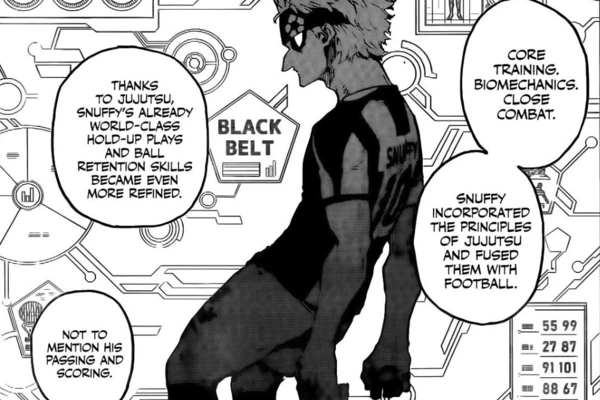 This chapter, continues from the last time, as we see an epic clash between Raichi and Snuffy. Did Isagi succeed in stopping Snuffy or not? Make sure to read through the full spoilers to know more.
The game restarted with Uber's throw-in, and Drago passed the ball to Lorenzo, even if Kaiser is marking the latter.
Snuffy is observing the field, and Raichi comes to mark Snuffy.
We see a flashback of when Isagi called out to Raichi.
Isagi asks for Raichi to specifically do a protractor man-marking, to Snuffy, in a radius of 2 meters.
He further keeps explaining to Raichi, the details of how to maintain his man-marking with Snuffy.
Isagi says that this will be his do-or-die moment, and asks if he is prepared enough to do this.
Back to the present, Marc Snuffy thinks that Raichi's man-marking is pretty annoying and persistent.
Raichi keeps man-marking him as per Isagi's instructions.
Snuffy also tries getting past Raichi, but he is unable to do so.
Isagi understands that now Snuffy can't attack, and this had reduced a few of his attack patterns.
Now, Snuffy can only use a limited number of attack patterns, which Isagi can predict.
Snuffy had also passed the ball to his team.
From three Ubers players, we see that the pass is going to Niko and then finally Lorenzo.
We see a slight panel, where Noel Noa is still marking Niko.
Isagi understood that by the process of elimination, the most likely starting point of Italy Uber's attack will be Lorenzo.
Everything goes according to Isagi's predictions, and he also intercepted Lorenzo's pass.
But, Aiku is present in front of Isagi and retrieves the ball before Isagi could.
Aiku says that this was yet another of Snuffy's strategies.
If anyone is man-marking Snuffy, then Oliver Aiku goes to recover the ball.
Isagi now understands that even his improvised plans have been taken into account by Marc Snuffy.
He can't steal the ball from Aiku, as Aiku then easily passes the ball to Barou.
Isagi understood that he still can't reach a world-class level brain.
Meanwhile, Yukimuya is amazed by the high precision and clean vertical pass by Aiku.
Two of Basterd Munchen's players try to intercept the pass, but it still reaches Barou.
Isagi knows that his brain still can't keep up with all of this, and Gagamaru is preparing himself for the shot.
Gagamaru thinks that Isagi had done well to restrict them, and he thinks that he can stop this specific shot.
---
Blue Lock Chapter 224 Release Date
Blue Lock Chapter 224 is scheduled to release on July 9th. There seem to be no breaks for the manga, as we get to see this epic clash between Gagamaru and Barou, in the next chapter.
Blue Lock Chapter 225 is also titled Raid Battle. This might mean that the next chapter, will probably end this match or come close to ending it. Either Barou or Italy Ubers will score, or Barou will get his shot blocked or intercepted for yet another time.
This marks the end of our article on Blue Lock Chapter 224 Spoilers & Raw Scans. For more fun and interesting reads like these, make sure to check some of our other articles here.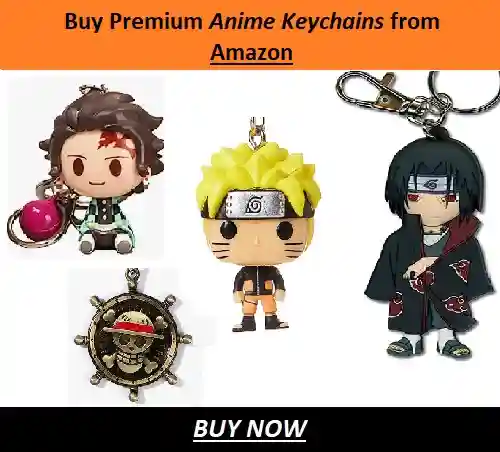 ---
Do small things with great love.
Follow us on Twitter for more post updates.
Also Read: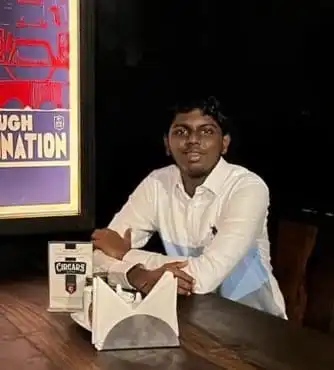 Eswar Keshav is an ardent anime fan for more than a decade. Along with this, he also has been following anime and manga updates for years. He is also enthusiastic and passionate when it comes to writing about his favorite things. Combining his love for writing and his love for anime and manga, his articles speak of his love for the genre.