Blue Lock Chapter 226 is a breath of fresh air, for all Barou fans. The last couple of chapters showed that Barou's shots were either continuously getting blocked, or he wasn't getting a chance to shoot.
Isagi also came to close to a world-class football IQ level, almost managing to score if not for Yukimuya's pass. Now, the ball is back to Snuffy and the Ubers players, who are again on the attack.
Blue Lock Chapter 226 Spoilers & Raw Scans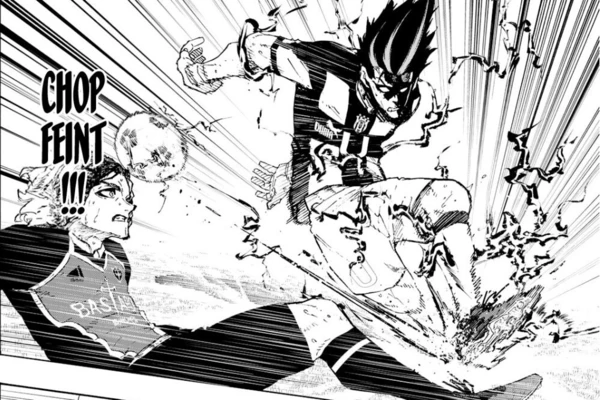 It seems that Barou has finally understood that he wants to resign from Snuffy's job and do something different entirely.
Due to Marc Snuffy, the ball is once again in the hands of Ubers.
Isagi is already analyzing this situation, and he has to now shift between offense and defense.
He thought that he could have completed this match, had Yukimuya shared the same vision as his.
Isagi thinks that this is also a part of being a striker and that he will stop the ball, no matter what.
Italy Ubers are on the attack yet again now.
The ball is first passed to Lorenzo who is marking Kaiser, and then towards Aiku.
Raichi and Gagamaru think that they are setting up a blocking vision goal yet again.
However, Isagi thinks that he will crush this Uber play with his eyes and mind.
He notices that Niko is free, but Noa is there to cover for him.
Isagi also takes note of Lorenzo's location and tries to block Barou's shot position.
This time, however, there are more people, and Gagamaru can't even see the timing of the shot.
Isagi sees the shot timing, and he thinks that he can stop it.
He says that Italy Ubers is a team that doesn't think, and only does what Snuffy says.
Due to this, he also thinks that Barou has become a boring egoist.
Barou did get the ball from Lorenzo, but he did not shoot this time.
Aiku and Niko say that he won't shoot and that he is breaking the pattern.
Barou did a back-and-forth cutting at the last minute and evaded Isagi.
He calls Snuffy and says that his shot would have been blocked if he had followed Snuffy's orders.
Isagi understands that Barou has now changed, and is observing every move of Isagi.
Barou also talks about his job with Snuffy, but Snuffy says that it's fine since he is a 100 million man now.
He says that he was stopped four times and that he could leave a resignation notice now.
Barou says that he's out of this lousy job, and the chapter ends there.
---
Blue Lock Chapter 226 Release Date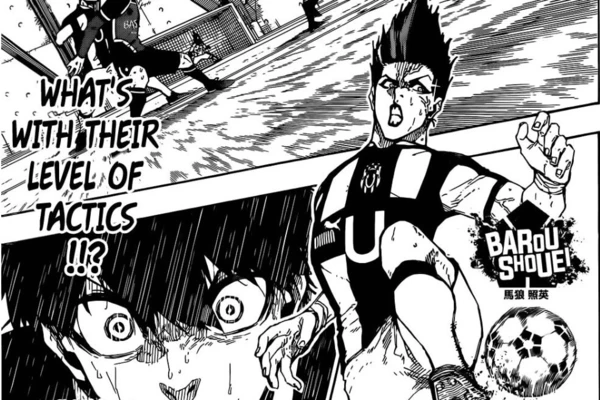 Blue Lock Chapter 226 will release on 24th July. Since the full spoilers and raw scans have been released, the official chapter will also release soon enough. Blue Lock Chapter 226 is also titled Resignation Notice.
Chapter 227 is titled Scale Towards the Future, and there are no breaks for next week's chapter either. The next chapter might revolve around Barou and his definition of a striker.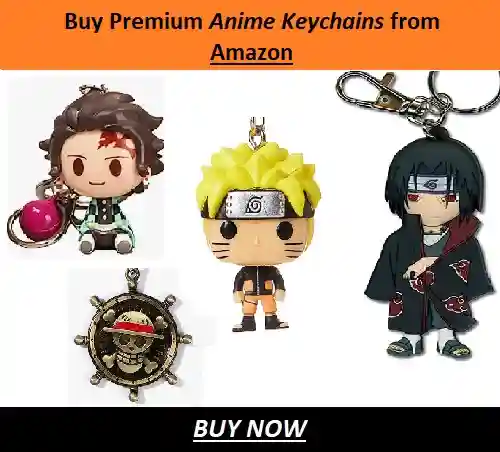 This marks the end of our article on Blue Lock Chapter 226 spoilers. For more Blue Lock and other series content, make sure to check some of our other posts here.
---
Do small things with great love.
Follow us on Twitter for more post updates.
Also Read: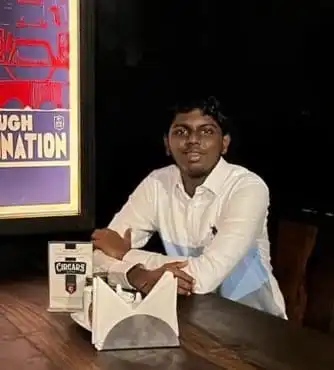 Eswar Keshav is an ardent anime fan for more than a decade. Along with this, he also has been following anime and manga updates for years. He is also enthusiastic and passionate when it comes to writing about his favorite things. Combining his love for writing and his love for anime and manga, his articles speak of his love for the genre.