Last updated on August 4th, 2023 at 11:11 pm
Blue Lock Chapter 228 will be more hyped up now, after the tease of Barou vs Isagi at the end. The chapter first starts with a flashback of Marc Snuffy driving with his friend, Mick.
Mick also thinks that there is no life if both of them don't become the Kings of Football. Moving back to the match, we see that Barou is saying that all of his teammates are just mindless robots.
He was always waiting to crush this team at the right moment. Ness tries to tackle Barou but fails. Barou further says that he only needs to steal Snuffy's techniques, and he also got Predator vision now.
Some of the other Italy Ubers players think that he has gone insane. Both Grim and Kunigami move forward, to steal the ball from Barou. Barou said that he wants to defy Snuffy and this team, as it wasn't able to beat Isagi.
He then passes the ball to Aiku, who further passes it to Niko. Aiku is ready to go on with Barou, for this attack. Niko thinks that it's a new pattern, but Aiku still thinks this is one of Snuffy's strategies.
Lorenzo and the others also join in this Barou's attack. Ness looks very confused, and Yukimuya understands that a new attack pattern is coming. Noa thinks Snuffy got bit by his player, but Snuffy thinks that this is awesome.
Noel Noa tries to man-mark Snuffy now, as the latter places his trust in Barou now. Lorenzo and Aiku have now fully moved, for this new attack pattern of Barou. Barou, however, says that this is an elite team, in which the average and mediocre can thrive.
He talks about how there isn't much despair for him, to thrive in. Isagi thinks that Barou has completely gone insane, as the latter unleashes his villainous soccer mode. He understands that Barou is about to accomplish the very thing, Isagi wanted to do in this match.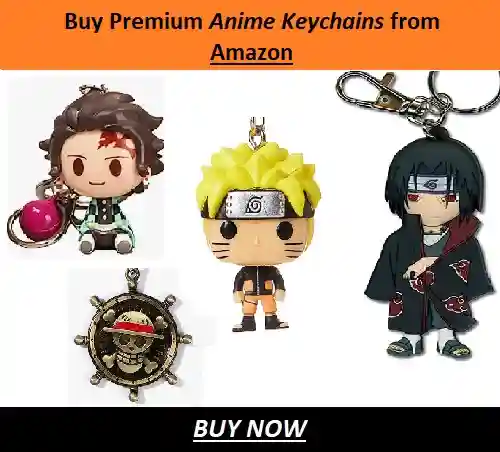 Isagi thinks that he has to stop Barou now, and both Kaiser and Isagi appear in front of Barou to stop him.
Blue Lock Chapter 228 Spoilers-Prediction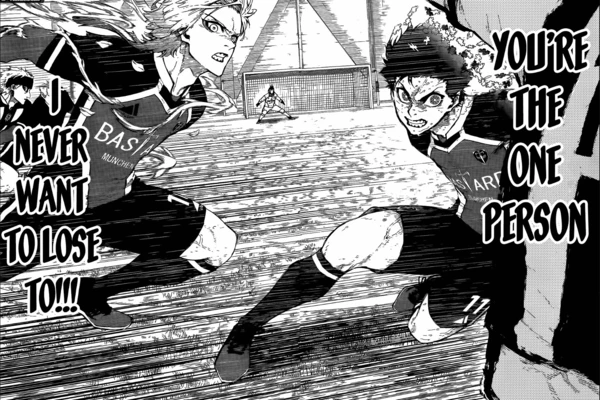 It seems that Barou has gone on a rampage now, and there is none left to stop him now. Lorenzo could man-mark Kaiser, and it will effectively be a battle of Isagi vs Barou only.
If it's only a 1v1 battle of strikers, it will be Barou, who has the upper hand now. Barou also has more support now, especially after Aiku looked like he was able to function in his 100% Meta Vision mode.
And once Lorenzo marks Kaiser, there are more chances for Barou to win this battle. Looking at the situation on the soccer field now, Italy Ubers and Barou have a great chance, to score a goal here.
Gagamaru looks like he is in the flow state, but he still needs to see the timing of the shoot, to block the ball perfectly. Even in the previous chapter, he was worried about not being able to see Barou's timing.
If the match now gets tied in a 2-2 fashion, things will be more interesting, as we will not be able to predict who will win. However, it is worth talking about the Isagi x Hiori combo, which can probably score the last goal for Basterd Munchen.
---
Blue Lock Chapter 228 Release Date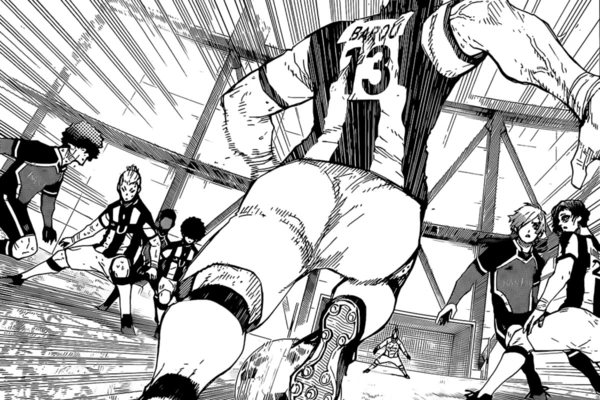 Blue Lock Chapter 228 is titled Brat, and it should release on August 6th. There are no breaks for this manga as of now, and we can witness this epic confrontation, and the end of this match soon.
The full spoilers and raw scans for Chapter 228 should release on August 4th. We will be updating the full spoilers and raw scans in the article, once they have been released.
This is all about our prediction article on Blue Lock Chapter 228. For more similar as well as interesting Blue Lock content, make sure to check some of our other articles over here.
---
Do small things with great love.
Follow us on Twitter for more post updates.
Also Read: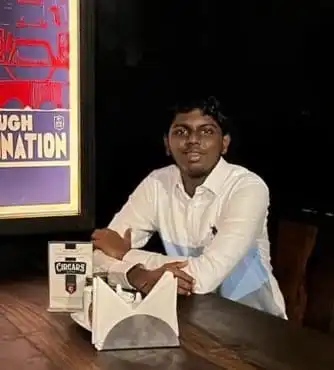 Eswar Keshav is an ardent anime fan for more than a decade. Along with this, he also has been following anime and manga updates for years. He is also enthusiastic and passionate when it comes to writing about his favorite things. Combining his love for writing and his love for anime and manga, his articles speak of his love for the genre.