Last updated on April 12th, 2023 at 05:16 pm
My Hero Academia is in its last arc, and it shows from the back-to-back intense battles and the reappearance of several characters from the past arcs. This makes fans all the more eager for each new chapter that releases. The upcoming chapter is Chapter 385, and we'll be discussing it in this article containing My Hero Academia Chapter 385 Predictions and Release Date.
The previous chapter, titled "It's a Small World", features Gigantomachia as he enters the battle between All For One and the Heroes. Though fans were previously made to believe that Machia was under Shinso's Brainwash, this chapter revealed that Machia resisted the mind control like Deku did, and his bitterness over All For One was all his own feelings.
The chapter ended with journalists broadcasting the events of the war to the world, and the last panel shows characters from all over the world, including the movie characters. This small scene gives all the My Hero Academia movies their spots in the canon storyline.
My Hero Academia Chapter 385 Spoilers-Prediction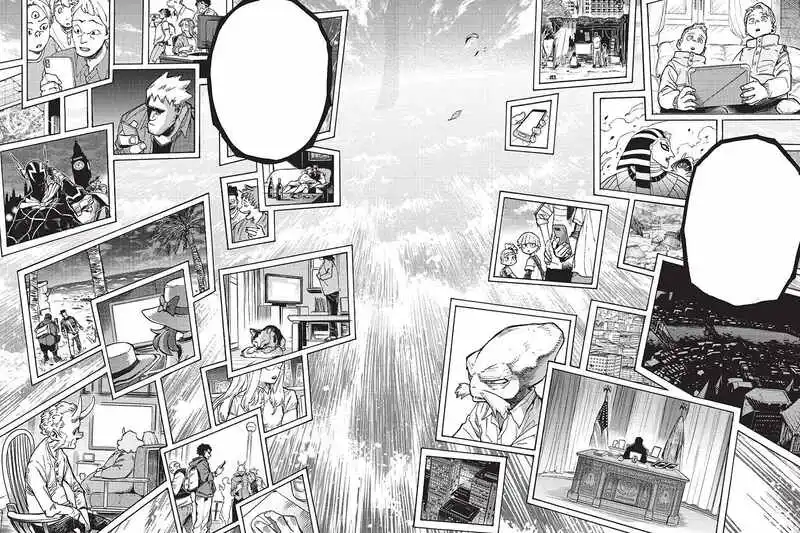 Chapter 384 of My Hero Academia ends on a hopeful note where people all around the world  witness the bravery and contribution of the Heroes who are giving their all in the Final War. This scene will most probably be used as a stopgate as the manga picks up the plotlines of other characters.
For example, it will be high time for the manga to give us a peek at the imminent battle between Deku and Shigaraki. The last time they appeared properly in a chapter teased the final battle between the two.
However, since that will be the climactic fight of the story, their plot has been pushed aside in the favor of shedding the spotlight on other characters.
Several important characters are having their defining moments in the Final War Arc, from Ochako Uraraka to Shoto Todoroki. There's also Bakugo and the rest of our Heroes from U.A.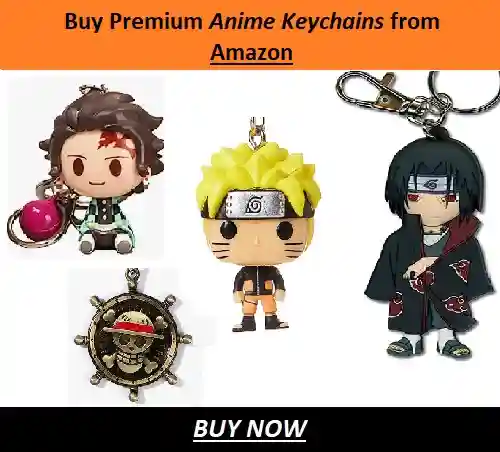 On the other hand, the teachers also have a lot going for them. The last time All Might appeared in the manga, he was carrying out a mysterious briefcase with a resolute look on his face. We're yet to know what was in the briefcase.
Aizawa and Present Mic were last seen falling into a portal created by Kurogiri. Their status is unknown since then. We can only hope Chapter 385 will pick out any of these plot threads to expand upon.
My Hero Academia Chapter 385 Release Date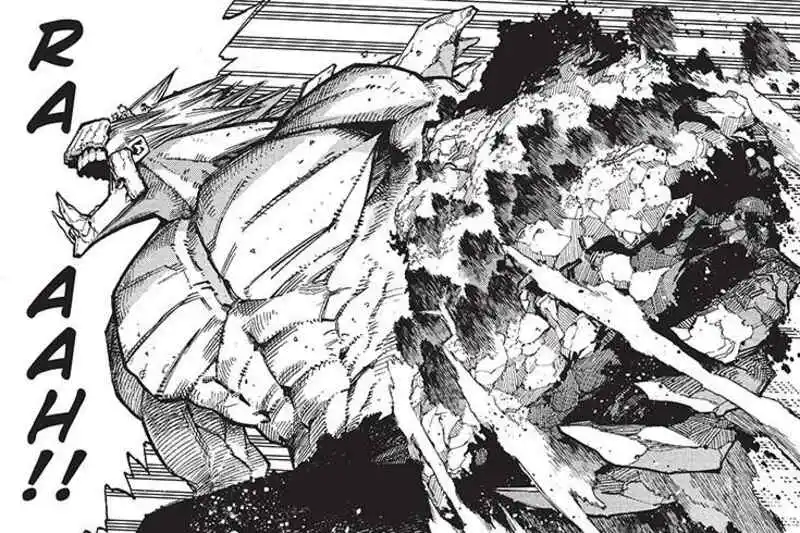 There's a break announced for this week, so we won't be getting any new chapters until the next week. So, the latest chapter of My Hero Academia i.e., Chapter 385 will be released on Sunday, April 16, 2023. No one knows the reason behind this sudden break. We hope that everything is well. 
Unexpected 1 week break from Horikoshi…. Hope all is well pic.twitter.com/uEdBNVmag4

— ever (@DabisPoleDance) April 5, 2023
The chapter is scheduled to be released on different countries and time zones in the following time:
Pacific Standard Time: 7 am, Sunday, April 16, 2023
Eastern Standard Time: 10 am, Sunday, April 16, 2023
Greenwich Mean Time: 3 pm, Sunday, April 16, 2023
Central European Time: 4 pm, Sunday, April 16, 2023
Indian Standard Time: 8:30 pm, Sunday, April 16, 2023
Philippine Standard Time: 11 pm, Sunday, April 16, 2023
Australia Central Standard Time: 12:30 am, Monday, April 17, 2023
Fans can read the official English translation of the chapter on MANGA Plus and VIZ Media, which are two platforms affiliated with Shueisha from the scheduled date and onwards. Like every week, spoilers and raw scans will drop well before the chapter.
So, if you're hoping to soothe your My Hero Academia craving before Sunday, drop by Otakus' Notes to get the spoilers and the latest updates regarding the famous manga.
---
Do small things with great love.
Follow us on Twitter for more post updates.
Also Read:
Anamika loves words and stories and putting them to pages. She also loves anime, manga, books, movies and everything fantasy. She has been a fan of anime since childhood and her admiration for it only grew with years. Her passion for writing is even more elevated by writing about the things she loves.