Last updated on July 24th, 2023 at 02:00 pm
The last chapter of One Piece showed Garp's fight against Kuzan and the Blackbeard Pirates at Hachinosu. The result of the battle was so shocking that fans have been left with their nails biting for a whole week, wondering about what happened to Garp. But the wait is over now and the answers are finally here with One Piece Chapter 1088 spoilers and release date.
In the last chapter, Garp has been stabbed by Shiryu while trying to protect Koby. On top of that, he has fought Kuzan head-on, and has been left to fall to the ground with Kuzan's Ice Glove attack. What will happen to Garp now? Let's find out.
One Piece Chapter 1088 Spoilers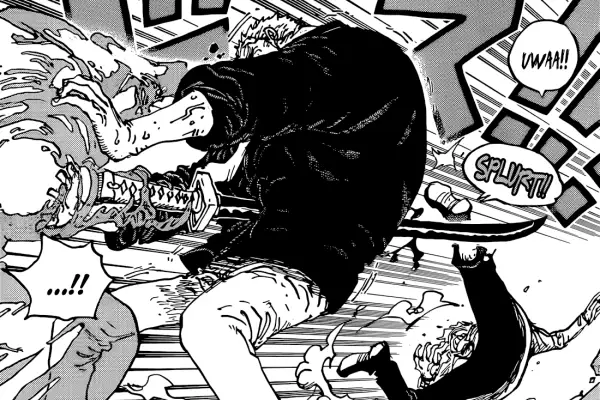 The title of Chapter 1088 is going to be " The Last Lesson", alluding to Garp's lessons to young Marines, including Koby.

The chapter begins with a flashback where Garp is teaching the new Marine recruits. He teaches them that the young people are the future, so the Marines should always protect them before anything.

Back on Hachinosu, Pizarro is about to use his giant hand to crush Garp's battleship where the rest of the SWORD members and the rescued prisoners are aboard. Garp gives Koby, Grus and Helmeppo the responsibility to stop the hand and protect the people as he creates an opening for them.

He instructs Koby to destroy the hand, Grus to protect the ship and Helmeppo to cover the other two. The three of them get to their duties even though the pirates are laughing at them.

Grus asks Koby whether he has any special move since Garp entrusted him to destroy Pizarro's giant hand. Koby says he doesn't have any weapon, but he'll try something to destroy it. As the pirates shoot at them, Helmeppo blocks them with his sword, and is caught up in an explosion.

Garp stands up again, facing Kuzan and moving unbelievably fast. He punches the former admiral before jumping on the huge skull and crushing it with his Galaxy Divide.

The attack splits the skill in two, causing Pizarro's horribly wounded body to finally come out. Koby jumps into the air to stop Pizarro's giant hand which he is about to drop on Garp's ship in retaliation. 

Another flashback starts during Koby and Helmeppo's time as rookie Marines. When Garp notices the injuries on Koby's hand, Helmeppo tells him that since Koby is physically weaker than most people, he makes up for it by training 100-200 times harder. He's been training at night by punching Garp's battleship bag.

At present, Koby crushes Pizarro's huge hand with his Honesty Impact, the force of it so great that it breaks Pizarro's real hand. Garp is tearfully laughing at the scene while Grus uses Clay Web to prevent the stone debris from falling on Garp's ship.

Koby, Grus and Helmeppo board on the ship but Garp remains on Hachinosu. He tells the group through the den den mushi to go ahead and he'd follow later. Koby cries as Garp tells them that they all are the "future of the Marines".

In the next panel, Garp is seen lying on the ground after being stabbed by an ice blade, surrounded by the Blackbeard Pirates. He laughs even as he is beginning to freeze all over. Kuzan looks on, but his eyes are not visible.

The newspaper announces the next day that Koby has returned, Garp's status is unknown and Luffy has taken over Egghead Island as his stronghold.

At the end of the chapter, we see the Marine ships have finally reached Egghead Island, hinting that the next chapter will be focusing on the events of the Egghead Island where Luffy and his crew are currently on, along with Vegapunk and his Satellites, Jewelry Bonney and some CP0 members.
---
What Has Happened to Garp?
The panels near the end of the chapter indicate that something bad must've happened with Garp. Judging from the tone and situation, he could be presumed to be dead. But since One Piece is notorious for not killing its characters, we can safely guess that even if Garp is no longer available in fights and his current status is unknown, he is indeed alive.
Then the question is if he's being kept as a prisoner by the Blackbeard Pirates on Hachinosu. The answer is most likely since Garp, as the Hero of the Marines, is an excellent bargaining chip for Blackbeard who wants to make Hachinosu his official stronghold.
But there is also a very little chance that Garp dies in this arc since Ace has also died to provide character development for Luffy. However, our guess is that he's still alive on Hachinosu, and might have talked to Kuzan who clearly didn't want to kill Garp. Maybe the two are joining hands against Blackbeard. But till the author releases further tidbits, we'll just have to accept Garp's status as unknown.
---
One Piece Chapter 1088 Release Date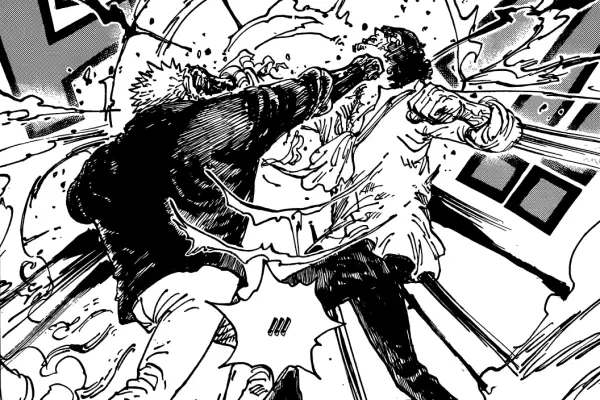 Following its usual weekly schedule, One Piece Chapter 1088 will be released on Sunday, July 23, 2023. However, for different time zones around the world, the time of the release of the new chapter is going to be different. The exact time Chapter 1088 will be dropping on various time zones around the world are: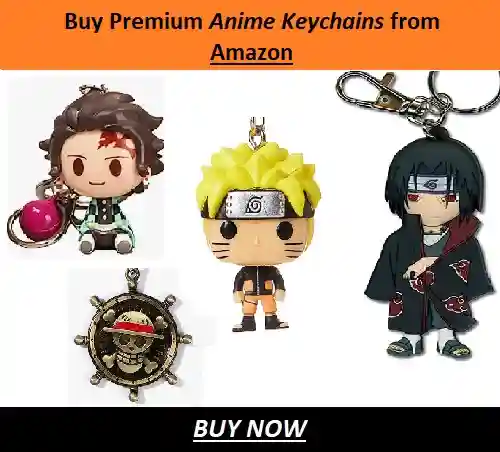 Pacific Standard Time: 7 am, Sunday, July 23, 2023
Eastern Standard Time: 10 am, Sunday, July 23, 2023
Greenwich Mean Time: 3 pm, Sunday, July 23, 2023
Central European Time: 4 pm, Sunday, July 23, 2023
Indian Standard Time: 8.30 pm, Sunday, July 23, 2023
Philippine Standard Time: 11 pm, Sunday, July 23, 2023
Japanese Standard Time: 12 am, Monday, July 24, 2023
Australia Central Standard Time: 12.30 am, Monday, July 24, 2023
Shueisha's official manga platforms, Manga Plus and Viz Media are the sites where readers can find the new chapter for free from July 23. 
The spoilers for One Piece Chapter 1088 also reveals a break next week. So, Chapter 1089 will not be coming the Sunday next week, but on August 6. If something changes in the schedule, Otakus' Notes will be notifying you of that. So, don't forget to keep an eye on us.
---
Do small things with great love.
Follow us on Twitter for more post updates.
Also Read:
Anamika loves words and stories and putting them to pages. She also loves anime, manga, books, movies and everything fantasy. She has been a fan of anime since childhood and her admiration for it only grew with years. Her passion for writing is even more elevated by writing about the things she loves.