Last updated on September 12th, 2023 at 10:44 am
Blue Lock Chapter 232 hints at how the match will supposedly end. The game restarted with Kaiser and Ness starting the attack, but Isagi is confident that he will dominate the rest of the players now that he has Hiori. 
It would be interesting to see how Hiori would answer to Isagi's expectations in this match. Even if he has the required Meta vision, can he keep up with all the other high-level plays and combos in this match? 
Blue Lock Chapter 232 Spoilers & Raw Scans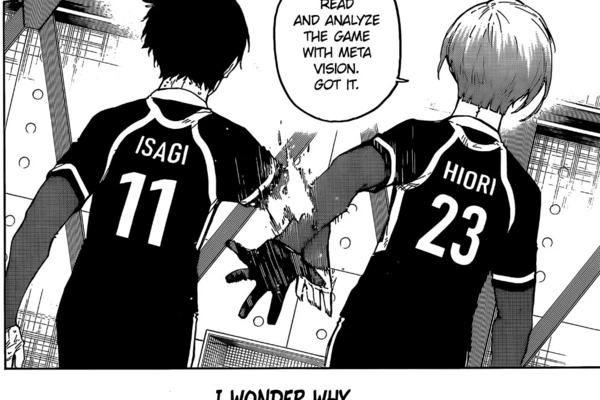 The match keeps continuing, but there has yet to be a mistake from Ubers' side. Hiori is getting overwhelmed with the other plays but still wants to play better. 
Barou is charging towards Kaiser to steal the ball. 
However, Kaiser had just passed to Ness before Barou could steal it. 
Ness even dribbled past Sendou and Drago to pass the ball to Kaiser. 

Kaiser says Ness did an excellent job and crosses against another Ubers player. 

Niko is asking his teammate to block the outside and not give him a chance to shoot. 

Grim calls for Kaiser, but the latter ignores him completely. 

Kaiser uses his Kaiser Impact shot, but Lorenzo stops the ball with his face. 

Isagi understands the path to run to the ball, but Aiku is there to stop him. 

Aiku cleared the ball and went to where Hiori and another Ubers player were. 

But Barou is going at full speed towards the ball. 

Niko comes in from the right to press Hiori and steal the ball. 

Isagi understands that Barou and Ubers are now at a completely different level. 

Niko steals the ball successfully and regroups with Barou and Lorenzo to plan their next move. 
He also asks Barou what strategy and tactic to follow next. 
Hiori understands this game level is too different, and Ubers' game plan is unreadable. 

He sees this as a crazy place filled with monsters who do world-class plays.

But he still thinks that this soccer is fun and follows Isagi. 

Hiori might show his game sense and tactical skill in defense, now blocking the Italy Ubers' attack. 

Once he does this, BM can instantly launch a counter-attack, and they would only need to get past Aiku, Aryu, and Lorenzo to score. 
---
Blue Lock Chapter 232 Release Date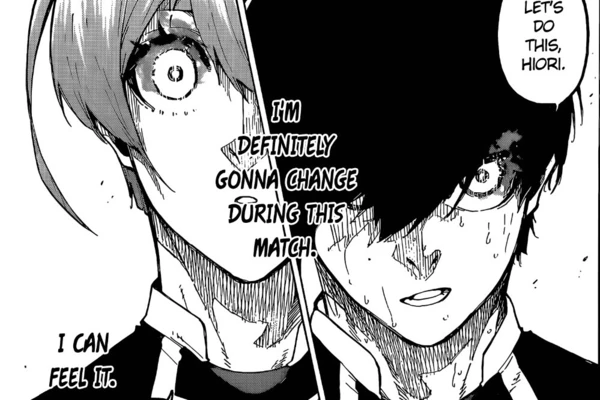 Blue Lock Chapter 232 should be released on 10 September. The raw scans and spoilers have been fully released, so the official chapter translations should drop in a few days. 
Chapter 223 of Blue Lock is titled Key, which might refer to Hiori's awakening. He might have understood the weakness of Italy Ubers and finally got his chance to shine after a long time. 
This would also mean this match will reach its fated conclusion in a few more chapters. Once Hiori breaks down Uber's plays, he can assist Isagi to score the last goal and win the match for BM.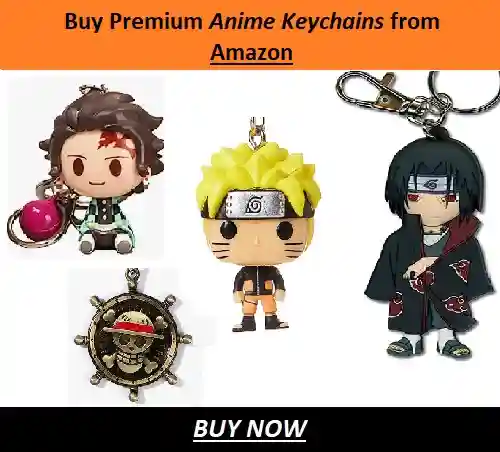 These are all of the confirmed spoilers and raw scans for Blue Lock Chapter 232. Check out more of our articles here for similar Blue Lock content. 
---
Do small things with great love.
Follow us on Twitter for more updates.
Also Read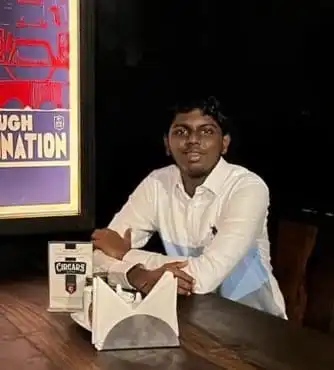 Eswar Keshav is an ardent anime fan for more than a decade. Along with this, he also has been following anime and manga updates for years. He is also enthusiastic and passionate when it comes to writing about his favorite things. Combining his love for writing and his love for anime and manga, his articles speak of his love for the genre.