Last updated on April 19th, 2023 at 01:33 pm
Jujutsu Kaisen Chapter 220 is the upcoming chapter of the series, which is currently in the Culling Game Arc. With the release of Chapter 219, we're back with the predictions and release date of Jujutsu Kaisen Chapter 220. But before we get into that, a recap is in order.
Chapter 219 began with a flashback to the Heian Era when Sukuna was at the peak of his power. The emperor sought to offer him newly harvested grains during the Harvest Festival to honor his power and might. That was the first time Yorozu ever saw Sukuna.
Yorozu was an important person in the emperor's palace, most possibly the princess. She was cruel and brash, beating her maid every day for no reason and refusing to wear clothes.
The first time she sees Sukuna, she senses loneliness inside him and jumps at him, exclaiming that she'll take away his loneliness.
After a trifle with Uraume, Yorozu was sliced uncaringly by Sukuna. In the present, Yorozu captures Sukuna in her domain: Three Layers of Afflictions, which contains the perfect sphere.
Sukuna, however, doesn't use his own domain, summoning Mahoraga with Megumi Fushiguro's Cursed Technique instead.
The fight ends with Mahoraga striking a lethal blow to Yorozu and her dying in Tsumiki Fushiguro's body. That is the final blow to Megumi, who falls into despair after killing his sister with his own technique. Sukuna's plans finally succeed.
Jujutsu Kaisen Chapter 220 Spoilers & Raw Scans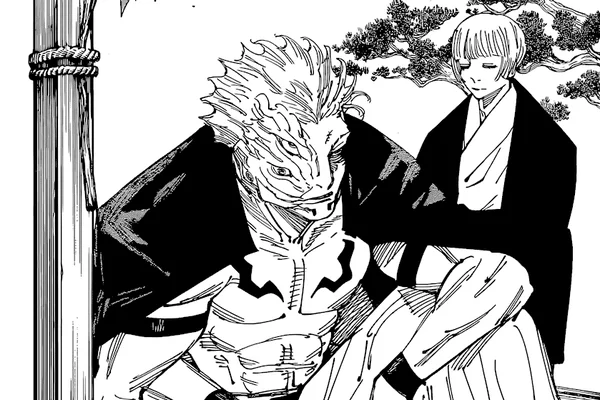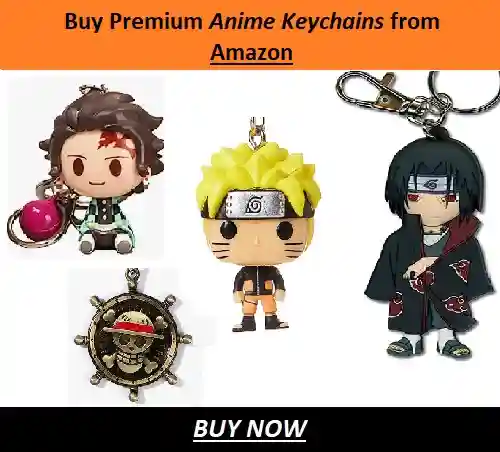 Finally, the confirmed spoilers and raw scans of Jujutsu Kaisen Chapter 220 are out.
The title of the chapter will be "Self Binding." We will see Gojo's Prison Realm on the cover page, and a player panel will show 309 points which belong to Suguru Geto.
The chapter will begin with the conversation between Kenjaku and Kogane. He will ask to close the entry of new players into the Culling game. But it will be rejected. 
Kenny will say Tengen's barriers are essential to suppress the birth of curses. 
Then we will see a conversation between Kenjaku, Tengen and Kogane.
Another scene: We will see Ui Ui talking with Maki. Then we will be talking about Kenjaku's ending of Culling Game. 
Hana Kurusu is alive, but she will not be able to fight anymore. She is being treated by Shoko. 
Yuta will also arrive, and we will see a great conversation between Yuta and Maki. Choso will also arrive. Now everyone will discuss unsealing the prison realm and getting Gojo back.
---
Predictions:
The situation looks pretty bleak now that Sukuna has managed to fulfil his plan and kill Tsumiki's body with Megumi's own technique. The last panel also shows Megumi crying in despair for his sister as his willpower hits rock bottom.
In this situation, it's difficult to predict what is to come in the next chapter. It could be Sukuna returning to the Zen'in premise, where Uraume and Kenjaku are, and explaining his grand plans further.
It will also be interesting to see how Kenjaku reacts to Sukuna's plans since he seems to have some nefarious plans of his own.
Another interesting thing will be to see Sukuna having a conversation with Megumi. His conversations with Yuji Itadori were some of the highlights, and it's apparent it will be the same for Megumi.
On top of it, Megumi is at the lowest point of his life after hurting his friends, and killing Hana Kurusu and his beloved sister with his own hands. Sukuna will no doubt taunt him, making fun of his depression and hopelessness so that there's no fight left in him.
It's also possible that Yorozu's death will act as a stoppage for Sukuna's story for a bit as the series focuses on Yuji and the rest.
There hasn't been any scene of them since Sukuna left Yuji and Maki Zen'in in the dust. The duo will probably regroup with Yuta Okkotsu and the rest and form a plan to rescue Megumi from Sukuna's hold.
Jujutsu Kaisen Chapter 220 Release Date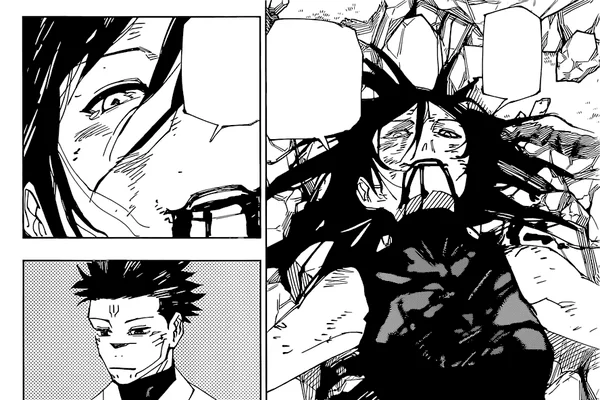 Since there has been no announcement for a break, Jujutsu Kaisen Chapter 220 is expected to be released on Sunday, April 16, 2023. The exact time of the release will differ in different time zones, so find your time from the following: 
Pacific Standard Time: 7 am, Sunday, April 16, 2023
Eastern Standard Time: 10 am, Sunday, April 16, 2023
Greenwich Mean Time: 3 pm, Sunday, April 16, 2023
Central European Time: 4 pm, Sunday, April 16, 2023
Indian Standard Time: 8:30 pm, Sunday, April 16, 2023
Philippine Standard Time: 11 pm, Sunday, April 16, 2023
Australia Central Standard Time: 12:30 am, Monday, April 17, 2023
The official English translation of the chapter will be available on MANGA Plus and VIZ Media, which are affiliated with Shueisha, from the release date and onwards. However, the spoilers and raw scans of the chapter will come out in a few days, well before the official release.
So, stay tuned to Otakus' Notes for updates and news regarding Jujutsu Kaisen.
---
Do small things with great love.
Follow us on Twitter for more post updates.
Also Read:
Anamika loves words and stories and putting them to pages. She also loves anime, manga, books, movies and everything fantasy. She has been a fan of anime since childhood and her admiration for it only grew with years. Her passion for writing is even more elevated by writing about the things she loves.