Record of Ragnarok Chapter 81 would take Round 9 to another level because it will be more fighting. We got a glimpse of Apollo's power and confidence in his abilities.
Now, it will be time for Leonidas to shine. Leonidas still has many other abilities; we haven't seen his true power yet. Apollo also shows that he can fight Leonidas even in a single arena, and this is where the previous chapter ended.
Record of Ragnarok Chapter 81 Spoilers & Raw Scans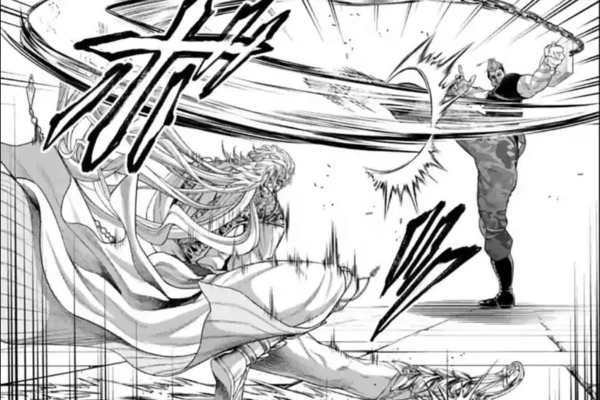 This time, it is Leonidas's chance to attack after he gets humiliated by Apollo in the last chapter. Leonidas now publicly humiliates Apollo in the fight, which he was so confident of. 
The chapter starts with a flashback of Leonidas during his time in the Battle of Thermopylae. 
This was the battle when people had witnessed the true strength of Leonidas. 

In the chapter, we see that Apollo is mocking Leonidas by creating a two-meter-high straight line. 

Leonidas and the Sparta warriors are very angry with Apollo. 
Even the God's side spectators are surprised after seeing what Apollo did. 
Zeus explains more about Apollo to Ares and Hermes. 

They also talk more about his abilities and powers and his fighting prowess. 

Even Goll and Geirolul can't stand the smug attitude of Apollo. 

Brunhilde explains that Geirolul also has a similar power as Apollo. 

A phalanx is a deity that acts like several weapons and can keep transforming. 
Now, his weapon changes into a hammer, becoming more deadly. 

It has so much destructive power that it also destroys the arena. 

Apollo does, however, evade a direct hit and starts attacking Leonidas. 

He tries to deal with the hammer in Leonidas's hands and seals it with his Thread of Artemis. 
Along with this, Apollo also reinforced his right arm to deal more damage to Leonidas. 

He knocks out Leonidas now, but Leonidas doesn't stay like this for long. 

When Apollo is convinced that he will win this battle, Leonidas reawakens. 
He barely avoids the hammer blow, but Leonidas answers with a strong head-butt. 

This attack deals a lot of damage to Apollo, and he falls due to a nosebleed. 

Leonidas follows up with a direct hammer attack, and Apollo can't block it. 

He is also hit out of the two thread lines and pulls himself out of it. 

The fight is just getting more interesting as the chapters keep piling up. 

Watching how Apollo will now answer Leonidas's attacks will be interesting. 
---
Record of Ragnarok Chapter 81 Release Date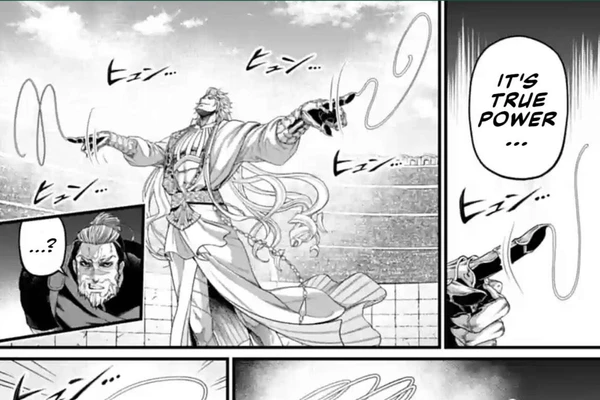 Record of Ragnarok Chapter 81 fan and early translations would release in a few days. However, the official chapter translations will be released on September 13th or 14th.
We still need to find out if there will be double chapters for the next chapter. There isn't any news about any possible breaks for this manga, and we can expect there won't be any breaks for some time.
These are all fully confirmed spoilers for Record of Ragnarok Chapter 81. Check out some of our other Record of Ragnarok content and articles here.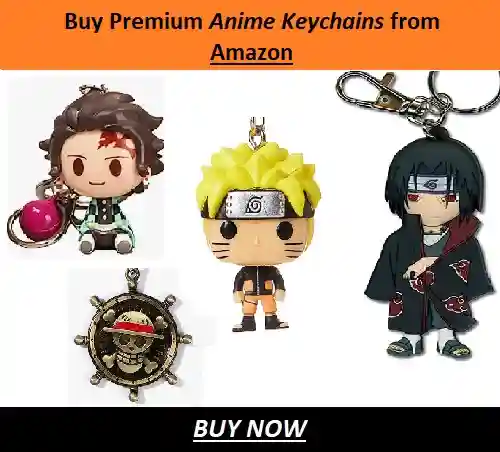 ---
Do small things with great love.
Follow us on Twitter for more updates.
Also Read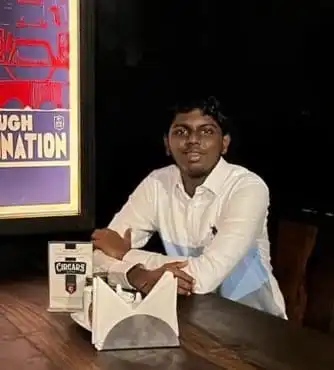 Eswar Keshav is an ardent anime fan for more than a decade. Along with this, he also has been following anime and manga updates for years. He is also enthusiastic and passionate when it comes to writing about his favorite things. Combining his love for writing and his love for anime and manga, his articles speak of his love for the genre.