Last updated on January 30th, 2022 at 01:12 pm
Highschool of the Dead is a 2010 anime series known for its fan service, action plot, and apocalypse genre. And so we bring to you an article on the Top 15 Sexiest Highschool of the Dead Girls Ranked.
The series was written and illustrated by Daisuke Sato and Shojo Sato, respectively. The series currently includes a TV series and an OVA with fans eagerly waiting for a Season 2.
As the name mentions, the series is based on high school students and a nurse attempting to survive an apocalypse. With an adequate amount of action, romance, ecchi, and comedy, the series proves to be an entertaining watch.
The post-apocalyptic plot revolves around Komuro Takashi and a few other high school students fighting for survival. Although disadvantaged by their location and availability of resources, they definitely do their best.
Further, the plot also has a harem-like situation with multiple female characters hanging off Takashi. However, there are only two characters that are hinted to be his possible girlfriends, Rei and Saeko.
Top 15 Sexiest Highschool of the Dead Girls Ranked-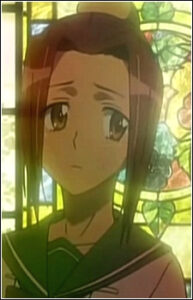 Misuzu was a background character and the best friend of Toshimi. The plot uses her to display the humane and ugly side of people in a crisis. 
In the series, she abandoned her best friend Toshimi when she was attacked by zombies. But in her attempt to flee, she did get her karma moments later.
---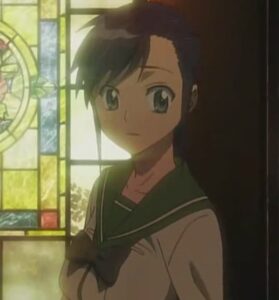 Toshimi Niki was supposed to be best friends with Misuzu. With her dark hair and pretty eyes, she sports an innocent look.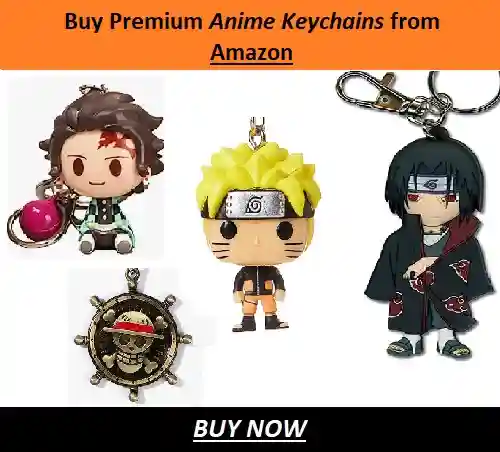 She is the most loyal of the two and had entirely entrusted herself to Misuzu. However, in the face of danger, she was left to fend for herself as Misuzu ran at the first signs of trouble. 
---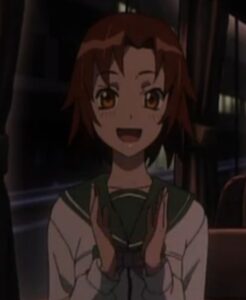 Kawamoto is a follower of Shindo but was originally part of Takuzo's survivor group. Like most Shido followers she too is portrayed in a bad light.
Although seemingly innocent-looking, she is portrayed to be a loser of Shido's twisted ways. This is especially showcased when she joins them in voting people off the bus. 
---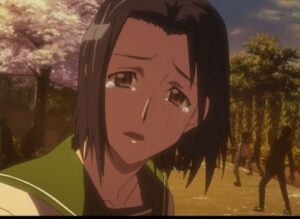 Naomi was the simp of the group of survivors that almost escaped the school. She was Takuzo's girlfriend and had pretty raven hair and a freckled face. 
Being a loyal girlfriend, she chose a very Romeo-Juliet end. She chose to end her life with the one she loved as it was something she deemed important.
---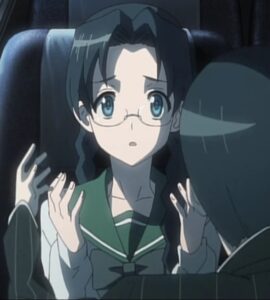 Taniuchi is another follower of Shido. She has dark blue hair, wears specs, and was one of the survivors who made it out of the school. 
Although there isn't much information on her we know she's part of the track team. Like most Shido followers she is cruel, annoying, and used as fan service.
---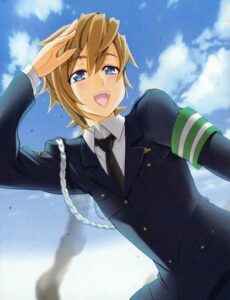 Asami was the police officer in charge of the mall. This cute lady initially displayed incompetence with the managing of the crisis.
But with a push of confidence, she proved herself and took control of a group. She is displayed to be hardworking and loyal and manages to put up a confident front in difficult times. She's also so one of the love interests of Kohta.
---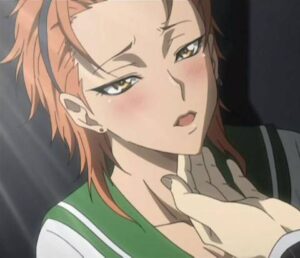 Miku Yuuki is a follower of Shido. She is extremely attractive and is a perfect fit for fanservice. 
She is one of the background characters depicted in a bad light. However, her good looks and pretty face were put to use to add seduction and debauchery.
---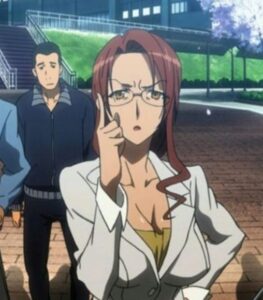 Kyoko Hayashi is one of the teachers at Fujimi high school. She is pretty and has an eye-catching appearance. 
We meet her initial chapters of the series. However, she is also one of the first casualty of the zombie apocalypse in the Highschool of the Dead series.
---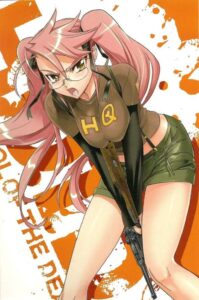 Saya Takagi is the genius of the group. However, with genius comes stubbornness arrogance, and a holier-than-thou attitude. 
She is great at battle strategy and can plan and predict the actions of the group. However, this pink head takes time to warm up to people and most often resembles a kitten who scratches unknown people.
---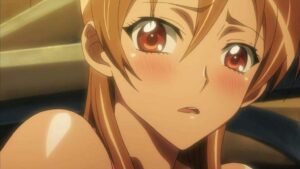 Rei Miyamoto has brown-orange hair that matches her fiery headstrong personality. She is a member of the Sojutsu club and like her mother is extremely skilled in combat. 
She is the main love interest of Takashi. She is reliable, caring, and the kindest person in the group. She also has a very cute jealous side which we are shown from time to time.
---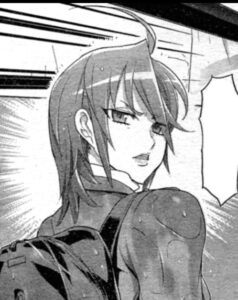 Kiriko is Rei's mother and a former police officer. She comes from a delinquent gang background and so is extremely skilled in combat and martial arts. 
She often uses a spear and is extremely attractive. Being in a task force team, she easily follows and leads. Unfortunately for us, she is another married woman.
---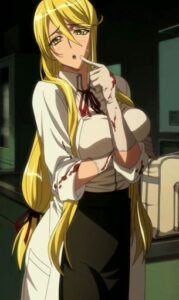 Shizuka Marikawa belongs to Takashi's group. She is a school nurse and the only adult in the group from the high school. 
Although a little ditzy and panicky, she is responsible and calm when she needs to be. She also adds to the comic aspect of the show and has proved to be useful on multiple occasions. 
This blonde is extremely attractive and well-endowed. She is also one of the main providers of fan service and so is crafted and designed exactly for that. 
---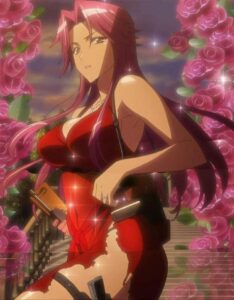 Yuriko is the mother of Saya Takagi. She has an intelligence that matches that of Saya's but unfortunately for all of us, she is a married woman. 
She manages an elegant look with her long light purple hair and an aristocratic fashion sense. She is also so calm and collected and a wonderful mother. In this series, she is shown to be skilled in combat and the use of weapons.
---
Saeko is a girl from a well-to-do family. She has straight and pretty purple hair is athletic and well trained.
She is part of the kendo club and was well acquainted with weapons that could be used similarly. She's also kind firm, reliable, and mature about her feelings. However, she also has a sadistic side that slips through when it comes to attacking the enemy.
---
Sexiest Highschool of the Dead Girl-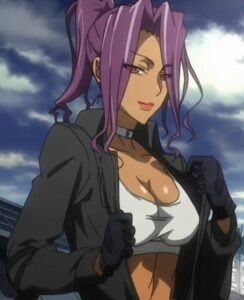 Rika is a sniper of the prefectural police. This tanned beauty looks her best when dressed in a combat suit.
 She is one of the country's top 5 snipers and is extremely skilled in her art. Furthermore, she's calm, easy-going carefree, and straightforward. 
Other than being dedicated to her job, she is also confident and is good at what she does. Judging by her house that was used by Takashi's group, she is also very rich and well-armed. Thus making her the Sexiest Highschool of the Dead character. 
---
Also read- Where to Watch Highschool of the Dead? Watch Order Guide
---
With this, we conclude with our listing of the Top 15 Sexiest Highschool of the Dead Girls Ranked. 
We hope that with this article, we've included all your favorites. And that we may have added to your watch or rewatch list.
We'd also like to point out that this series is extremely entertaining. Furthermore, it is a comparatively short series that you can binge in a day.
FAQ –
Q1- Who is the hottest girl in Highschool of the Dead?

Ans- According to our ranking, Rika Minami takes the cake. However, other fan favorites also include the Takagis, Saeko, and Rei. 

Q2- Who is the most popular girl in Highschool of the Dead?

Ans- The most popular girl of Highschool of the Dead is most likely Saeko Busujima. 

Q3- Is Highschool of the Dead a good anime?

Ans- Yes, with its post-apocalyptic ecchi genre that is complemented with comedy and action, Highschool of the dead is definitely a good anime. 

Q4- Do Takashi and Saeko get together?

Ans- No, after the death of its writer, the final relationship status of Takashi was left with ties to Rei Miyamoto. 

Q5- Is there romance in Highschool of the Dead?

Ans- Yes, there are hints of both direct and indirect romance in a harem-like situation in the series.

Q6- Does Saya like Takashi?

Ans- In the initial stages of the series, a romance between the two was hinted at. However, as the story progressed, it is hinted that Saya develops feelings for Kohta. 
Now that we've completed our FAQ session we hope to have cleared any questions or doubts you wanted to clear. Well, we'll be back with another ranking article so until then, stay safe, stay tuned, and stay hyped.
---
Follow us on Twitter for more post updates.
Also Read-
(2021) Top 10 Best Children Anime Series

(2021) Top 10 Best Children Anime Movies (Kid Friendly Anime)

(2021) Top 15 Anime with Best Animation Ranked

Top 20 Best Succubus Anime of all Time (2021)

(2021) Top 20 Best End of World Anime Ranked

(2021) Top 5 Best Vampire Anime on Netflix Ranked

(2021) Top 15 Sexiest Tokyo Ghoul Female Characters Ranked

(2021) Top 10+ Best Adult Manga for Otakus Ranked

(2021) Top 20 Sexiest Naruto Characters: Female

Top 15+ Sexiest One Piece Characters (Female)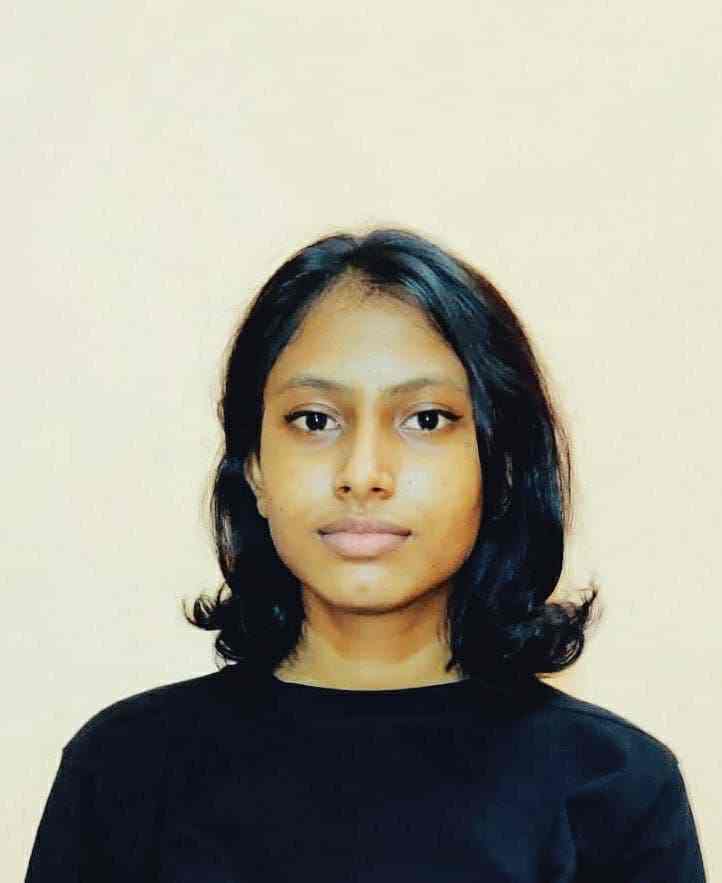 A simple wanderer in both actions and thoughts. Daydreaming is what they do best when they're not watching anime or obsessing over fictional characters. Open to all kinds of debates except those including ranking their love for their favourite fictional characters.