Blue Lock Chapter 222 spoilers have just been released, and we have a more interesting match on our hands now. Last time, we saw that both Snuffy and Noa have been subbed in since the scoreboard is in favor of Basterd Munchen 2-1.
Snuffy would also like to reverse this situation and do his job as the coach of Italy Ubers. Since Uber's strategies have been failing, it is plausible that Snuffy will bring even trickier tactics to the soccer field now.
Blue Lock Chapter 222 Spoilers & Raw Scans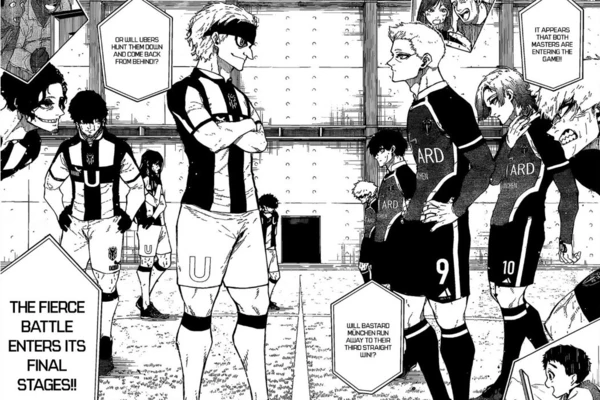 It seems that this will now be a fierce battle between Noa and Snuffy, once they are in the field. This game should give us a clear understanding of the power level of Snuffy as a player and as a Strategist.
Hiori thinks that this match is on an amazing level, and he also wants to be a part of it.
This was the conclusion he had, after looking at Isagi in this match.
Basterd Munchen has a 4-4-2 formation, after Noa subs in for Kurona.
Isagi knows that both he and Kaiser have one goal each, and the person who scores the next goal will be the winner of the two.
Kaiser also thinks that he wants to completely crush Isagi.
Meanwhile, Barou is talking to Snuffy and they change into their Berserker Formation.
Italy Ubers have a 4-5-1 formation and Snuffy subs in for Sendou as well as their Goalkeeper changes.
Isagi thinks that this formation is different as Lorenzo and Niko are in the front.
He thinks that they are being very aggressive, but he still tries predicting the position for the pass.
Isagi did predict the pass location, even with Uber's fast play.
But, Snuffy is there to prevent Isagi from stealing the ball.
Isagi thinks that Snuffy had transcended his Metavision, but Noa is there to back up Isagi.
Despite both of them pressing Snuffy, Snuffy still manages to evade them easily.
Snuffy's ball handling technique was perfect as he passed the ball to Lorenzo who further passed it to Niko.
Ness tries to block Niko, but Niko easily passes to Snuffy back again.
Just when Barou is shooting, both Isagi and Kasier stop him.
Barou is surprised that his shot was blocked, and Kaiser looks very irritated.
He understands that Snuffy sees the latest future of this field, compared to Kaiser, himself, or even Noa.
Snuffy had already made up a next attack pattern, just as this one failed.
Isagi is still thinking about ways to win against a World-class Brain, and the chapter ends here.
---
Blue Lock Chapter 222 Release Date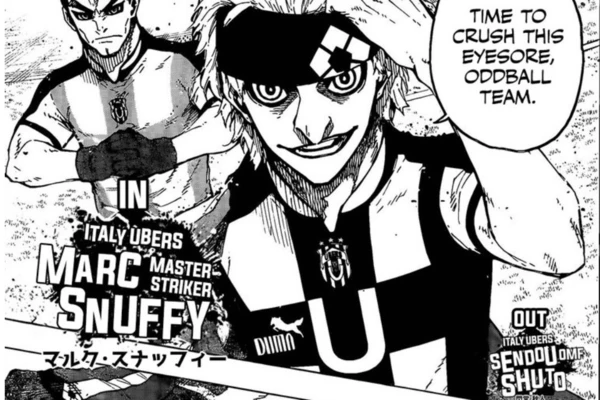 Blue Lock Chapter 222 will release on 25th June. The title of this chapter is Design, and it serves as a pretty good introduction for Snuffy onto the soccer field. We had not seen the full extent of Snuffy before, but now we can see why he is called the Master Strategist.
There will be no break for the next chapter, and we can see Isagi's thoughts on how he thinks he can defeat Snuffy in this game. The title of Chapter 223 is Can You Die, and it sounds like something Barou would say.
This will be the end of our article on Blue Lock Chapter 222 Spoilers & Raw Scans. For more interesting articles and rankings regarding the soccer manga Blue Lock. make sure to check our other posts here.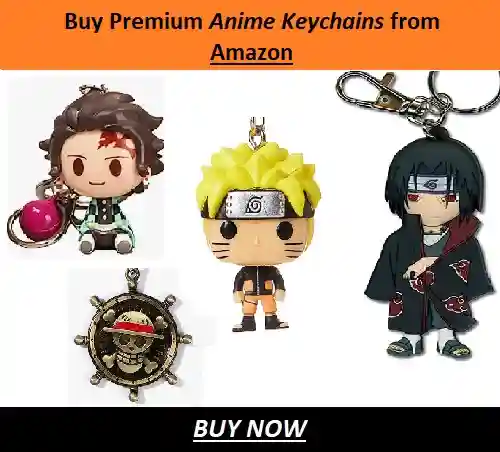 ---
Do small things with great love.
Follow us on Twitter for more post updates.
Also Read: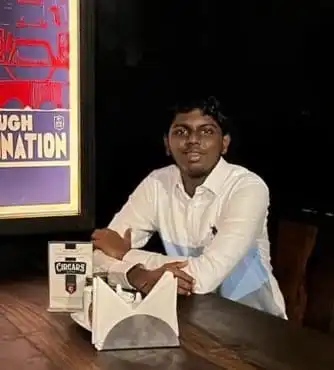 Eswar Keshav is an ardent anime fan for more than a decade. Along with this, he also has been following anime and manga updates for years. He is also enthusiastic and passionate when it comes to writing about his favorite things. Combining his love for writing and his love for anime and manga, his articles speak of his love for the genre.