The month-long hiatus is finally over, so fans can rejoice now. One Piece is coming back this week after a whole month because of the eye surgery of the mangaka, Eiichiro Oda.
Fortunately, the surgery was successful, and fans are eagerly waiting for the upcoming Chapter 1087. Well, they don't have to wait long now because we're back with One Piece Chapter 1087 spoilers and release date.
Before we get into the spoilers, however, let's jog our memories over the several plot threads that were left dangling before the long break. Luffy and his crew are on Egghead Island where one of Vegapunk's Satellites, York, turned out to be the traitor. Shanks defeats Kid and destroys his career as a pirate at the coast of Elbaf. 
Garp is fighting Kuzan on Hachinosu to rescue Koby with the SWORD members while Blackbeard is away, destroying Law's crew and ship. Sabo has reunited with the Revolutionary Army and tells them about what happened at Mary Geoise during Reverie.
So many plot threads, one more interesting than the other, are left to explore. Let's see which route One Piece Chapter 1087 takes.
One Piece Chapter 1087 Spoilers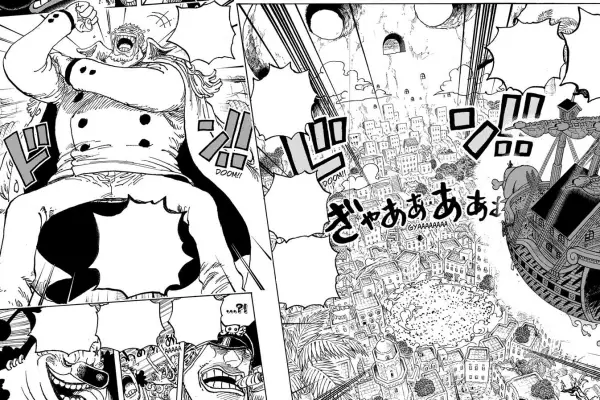 The brief spoilers of One Piece Chapter 1087 is provided by Redon.
The title of the chapter is "Battleship Bag". The entire chapter is based on Hachinosu, the territory of the Blackbeard Pirates. Blackbeard is planning to use Koby as a bargaining chip to get the World Government to declare Hachinosu as an independent island outside the jurisdiction of them.

The battle between Garp and Kuzan continues on.

There is a flashback of a young Kuzan who is training alongside Garp. Both of them are practicing their moves on huge battleships, treating them as punching bags.

When Koby is about to be attacked, Garp shields him, and is stabbed by Shiryu.

However, Garp is not done. He continues his fight against Kuzan, punching each other in the face with Haki infused fists. The clash causes a huge explosion.

After the explosion, Garp is seen lying on the ground, seemingly defeated.

The chapter ends with Garp's words to a distressed Koby: "Koby, don't panic… Justice will prevail!"
---
One Piece Chapter 1087 Release Date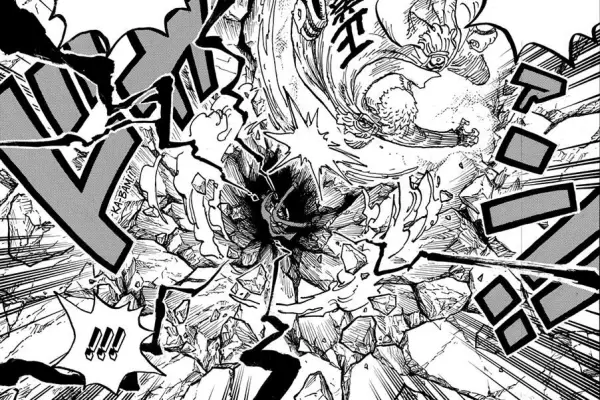 Since the month-long break is over, One Piece will be assuming its usual weekly schedule. One Piece Chapter 1087 is scheduled to be released on Sunday, July 16, 2023. The various time the chapter will be coming out in different time zones are as the following schedule: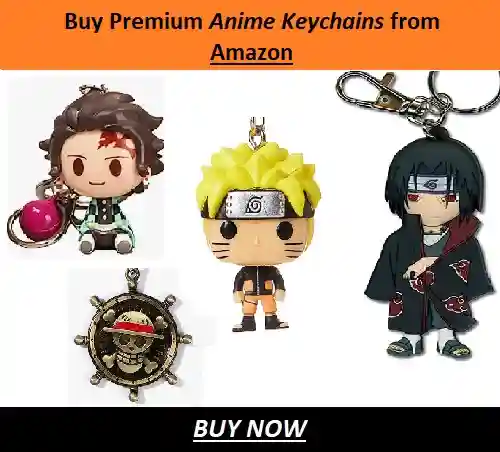 Pacific Standard Time: 7 am, Sunday, July 16, 2023

Eastern Standard Time: 10 am, Sunday, July 16, 2023

Greenwich Mean Time: 3 pm, Sunday, July 16, 2023

Central European Time: 4 pm, Sunday, July 16, 2023

Indian Standard Time: 8.30 pm, Sunday, July 16, 2023

Philippine Standard Time: 11 pm, Sunday, July 16, 2023

Japanese Standard Time: 12 am, Monday, July 17, 2023

Australia Central Standard Time: 12.30 am, Monday, July 17, 2023
Read the new chapter on Shueisha's official manga platforms: MANGA Plus and VIZ Media, where the chapter will be available in English and other languages. 
There is another cause of celebration for One Piece fans since the manga will be celebrating its 26th anniversary next week. To celebrate this huge achievement, there will be a color spread for One Piece in next week's chapter, which will be released on Sunday, July 23, 2023.
Until then, keep reading Otakus' Notes to always stay up-to-date with One Piece.
---
Do small things with great love.
Follow us on Twitter for more post updates.
Also Read
Anamika loves words and stories and putting them to pages. She also loves anime, manga, books, movies and everything fantasy. She has been a fan of anime since childhood and her admiration for it only grew with years. Her passion for writing is even more elevated by writing about the things she loves.