This anime movie is the official prequel to the first season of the Jujutsu Kaisen anime franchise. Fans have been eagerly lining up to watch this movie since the news of its release was confirmed. Hence, to you, we bring an article on How to Watch Jujutsu Kaisen 0: The Movie for Free?
Jujutsu Kaisen, the manga by Gege Akutami, centers around Jujutsu Sorcerers who, with their powers, exterminate curses or cursed spirits. Yuji Itadori unknowingly gets roped into the world of curses and lands himself in a situation from which he could never return. Thus his life as a Jujutsu Sorcerer starts with other various challenges ahead.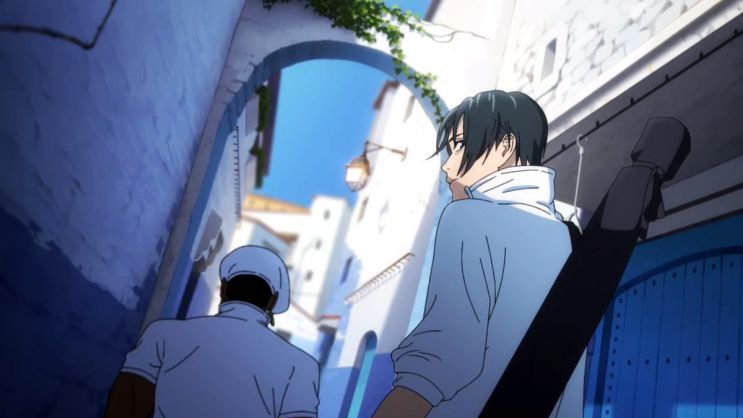 The anime series became famous the moment it came out due to its intense plot, fascinating characters, and outstanding animation. And, this movie narrates the incidents that took place before the original timeline. It is based on a manga that was written by Akutami before Jujutsu Kaisen. 
Jump GIGA magazine by Shueisha first serialized this manga under the name Tokyo Metropolitan Curse Technical School in 2017. Then re-released the manga in 2018 under the title Jujutsu Kaisen 0. 
Many fans want to catch the movie but don't know where to watch it. So, this article is here to guide you on How to Watch Jujutsu Kaisen 0: The Movie for Free?  
How to Watch Jujutsu Kaisen 0: The Movie? 
The movie Jujutsu Kaisen 0 is going to release on 24th December 2021 in Japan. Sunghoo Park is the director of the film, who is also known for his work on The God of High School and the Jujutsu Kaisen series.  
Mappa, the studio that worked on the first season of the anime, will also be the animation studio for the movie. And from the trailer, fans can already expect to be blown away by Mappa's animators. The opening song of the movie is also revealed, and it is called Itto, performed by King Gnu. 
We will see some new characters in the movie like Yuuta Okkotsu and Rika Orimoto. Other characters like Satoru Gojou, Maki Zenin, Suguru Getou are also expected to join the cast. 
Till now, we know that the movie will get a hall release in Japan, but there has been no news about its international release yet. Hence, for global fans, here are some legitimate ways through which one can enjoy the movie from the comforts of their home. 
Crunchyroll is yet to confirm whether Jujutsu Kaisen 0 will release on their platform or not. But considering the fact that it is one of the most popular and sought-after streaming platforms for anime fans to enjoy their shows, the movie should be available here. 
Fans can watch any anime on Crunchyroll for free if they can tolerate the ads. But if you do not want ads, then just sign up for their very reasonable premium membership. 
You can get their app from the Play Store or stream anime from their website. The best thing is, now you can also download the videos to enjoy them offline.  
Hulu is another convenient anime streaming site that fans can use to watch Jujutsu Kaisen 0: The Movie. Even though we are still uninformed whether they will include the movie in their list or not, but we suspect they will. 
For Hulu, one just needs to join their community, as you can't watch any show without getting a subscription. But that should not be a problem as they offer a free trial period of one month.
Funimation is another good free anime streaming platform to watch Jujutsu Kaisen 0 for free. The first season of the anime is available here, so the movie should be available here as well.  
You can watch shows here without paying a penny if you can handle ads. Or, you can go for the paid premium plans, which will let you watch anime ad-free with multiple extra services. 
Another good platform where fans can enjoy Jujutsu Kaisen 0 is Hidive. This platform is also famous for having many uncensored anime. 
 A subscription is needed to watch anime here. But you can see anime for free if you utilize the 30-days free trial offer.   
---
Must Read – How to Watch Spy X Family Anime For Free?
---
How to Watch Jujutsu Kaisen 0: The Movie for Free?
 Even though every anime fan would love to watch their favorite shows from a paid platform, not everybody can do that. There can be many reasons for fans to seek out free or unofficial options to depend on.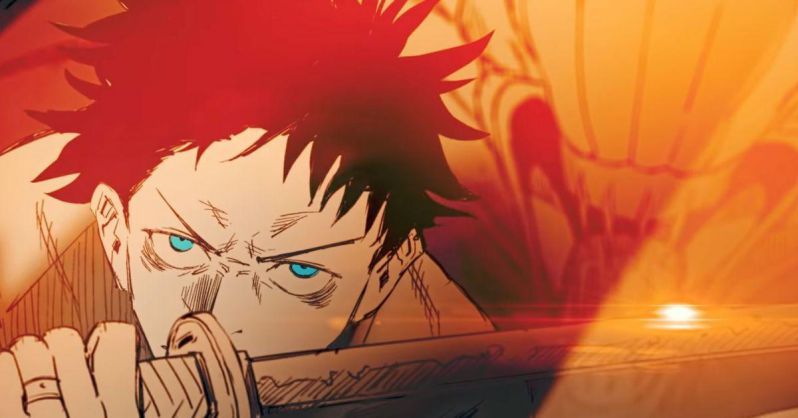 They can have financial problems that might restrict them from paying to watch anime. Or, the official websites and apps might not be available in their country. 
 It is quite unfair for those fans if they can't enjoy anime for these reasons. Hence, we have come up with some ways which one can use to watch anime completely free. 
We are most definitely not supporting illegal means of watching anime. But we are just presenting outlets for everyone to enjoy their beloved shows.  
1. Watch Jujutsu Kaisen 0: The Movie for Free on

Netflix

–
Netflix is certainly one of the best platforms to watch any shows nowadays. And, recently they have added tons of new anime to their list. Jujutsu Kaisen season one is in their library as well, which means there is a high chance fans will be able to see the movie here, after its theatrical release in Japan.
With Netflix, you can watch shows in HD quality and without any ads. Some animes might not be available in a specific country, but one can solve that problem by using a VPN. 
Watch Jujutsu Kaisen 0: The Movie here for free by using their one-month free subscription plan. 
To get a free subscription to Netflix, follow the steps as mentioned below: 
Begin by opening the Netflix app or website.
Then sign in with an account. 
Use a credit card that has never been used to open any other Netflix account.
Apply for the one-month free trial period. 
Search for Jujutsu Kaisen 0: The Movie once it gets released online and enjoy the show. 
---
2. Watch Jujutsu Kaisen 0: The Movie for Free on

Private Websites

– 
Fans can catch Jujutsu Kaisen 0: The Movie on private or unofficial websites as well. These websites provide high-quality anime, and they are also free to use. 
We advise fans to utilize these websites only if the movie does not get a theatrical release in your country or the paid platforms are inaccessible to you. We must mention again that we do not condone illegal streaming.  
To get these websites, just search them online. Use an ad blocker to block any ads or stop any suspicious websites from opening.
1. Anime Heaven
2. 9anime
3. Gogoanime
4. Anime Frenzy
5. ZORO.to
6. AnimeFlix 
7. SoulAnime
8. AnimeDao
9. Chia-Anime
10. TubiTV
---
3. Watch Jujutsu Kaisen 0: The Movie for Free on

Telegram

–
Nowadays, fans can also use Telegram, the instant messaging platform to watch anime for free as well. It has numerous groups created by enthusiastic anime fans from all around the world. 
Here, you can find download links, with which one can easily download any anime they want. Fans can expect to get a link as soon as the film gets released online. 
Below are links to some of these anime groups – 
https://t.me/Anime_Library

https://t.me/AnimeSeries

https://t.me/SeasonalAnime2021

https://t.me/Anime_Gallery
---
4. Watch Jujutsu Kaisen 0: The Movie for Free on

Torrent

– 
Jujutsu Kaisen 0: The Movie will definitely be available on Torrent sites for downloading. So, if it's not available anywhere, fans can download the movie from there.
We do not support piracy in any form. Hence, we earnestly ask fans to only retort to this method in case of absolute necessity.  Try VPN if your country has banned torrent websites. 
---
5. Watch Jujutsu Kaisen 0: The Movie for Free on

Apps

–  
There are also many apps available, from where fans can catch Jujutsu Kaisen 0: The Movie without paying anything. These apps might be available in Play Store, or you can just install the app by downloading its APK file.
AnYme X

AnimeZone

Anime X Stream

Zoro.to

CloudStream 2

AnimixPlay

AnimeDLR
---
Must Read – (2021) Top 10 Best Unpaid Ad Free Anime Apps with Download Source
---
Jujutsu Kaisen 0: The Movie Release Date & Plot-
The much-anticipated movie Jujutsu Kaisen 0 will release on Christmas Eve, 24th December 2021. As this movie is a prequel, we will get to know much about the past of our favorite characters.
We will also see some new faces whose names we have known from season one like, Yuuta Okkotsu. He is suspected to be one of the strongest sorcerers who might even rival Gojou Satoru.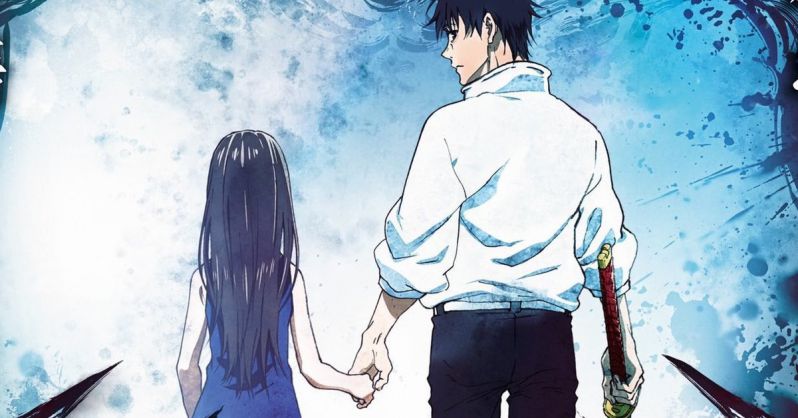 In this movie, we will see Yuuta Okkotsu being haunted by a vengeful spirit. She happens to be his childhood friend who was killed in an unfortunate accident when they were kids. The problem is, Rika is far from her former sweet self. She becomes a monstrous entity and aggressively protects Yuuta from anyone and anything. 
When things get out of hand with the Jujutsu Sorcerors, Yuuta tries to isolate himself from everyone to stop any bloodshed. But Gojou makes him join the Jujutsu High School so that he can control the spirit of his friend himself.  Thus starts his quest to train to become a Jujutsu Sorceror and use his powers to help others in need. 
We are just as much excited for this movie to release, and we expect great things from it. Considering the massive success of season one of Jujutsu Kaisen, we expect this movie to follow the same path. 
We hope this article was helpful to Jujutsu Kaisen fans. Stay tuned to receive more info on your favorite anime/manga/webtoon.
---
Do small things with great love.
Follow us on Twitter for more post updates.
Also Read-
(2021) Top 10+ Most Emotional Jujutsu Kaisen Deaths (Manga series)

Top 10 Strongest Cursed Techniques in Jujutsu Kaisen Ranked

(2021) Top 20 Strongest Characters in Jujutsu Kaisen (Ranked)

(2021) Top 7 Strongest Domain Expansion In Jujutsu Kaisen Ranked

Top 10 Strongest Sorcerers in Jujutsu Kaisen (Ranked)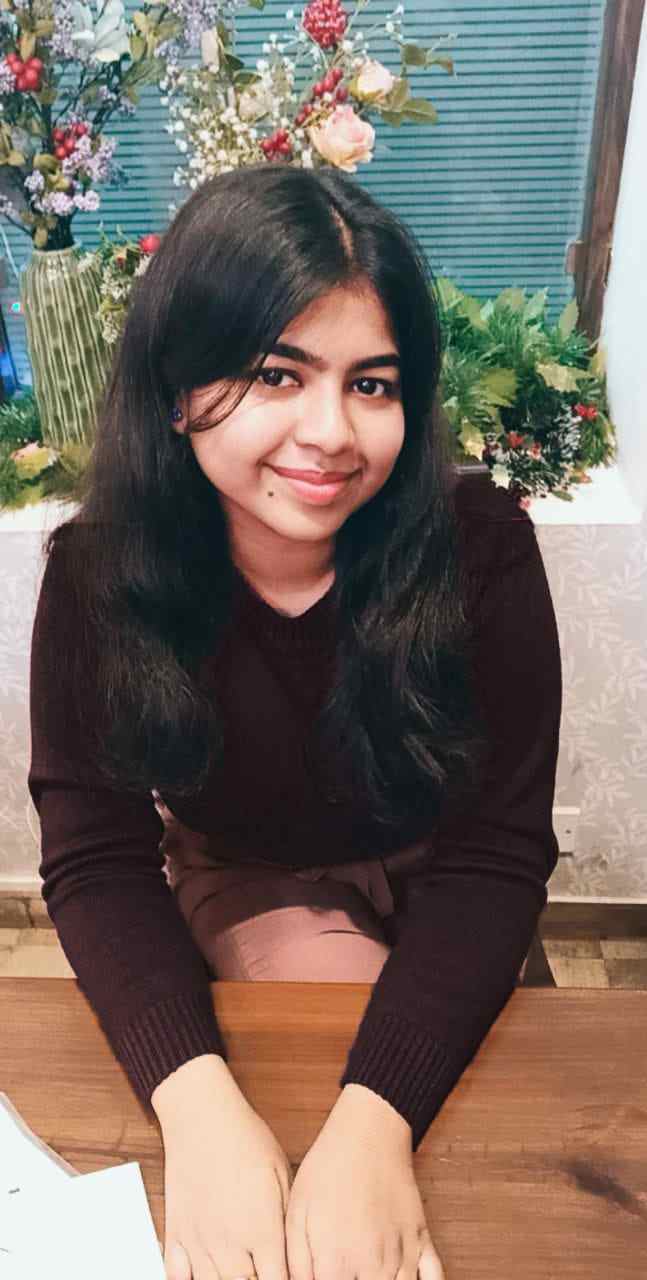 When I'm not writing for Otaku'sNotes, I can be found reading manga, watching anime, and shipping anime couples like there's no tomorrow. I also occasionally venture out whenever I need a reality check, but then soon, I find myself creeping back into my cozy abode. Nonetheless, I'm happy that I can write about my favorite topics and share my articles with enthusiastic readers.