Last updated on February 22nd, 2023 at 02:43 pm
After the shocking turn of events in the last chapter, Jujutsu Kaisen Chapter 214 will possibly be one of the most hyped chapters in the series. Fans are waiting with bated breath for the upcoming chapter that will surely feature some of the most game-changing incidents of the story. So, let's get into it and discuss the predictions for Jujutsu Kaisen Chapter 214 as well as its release date.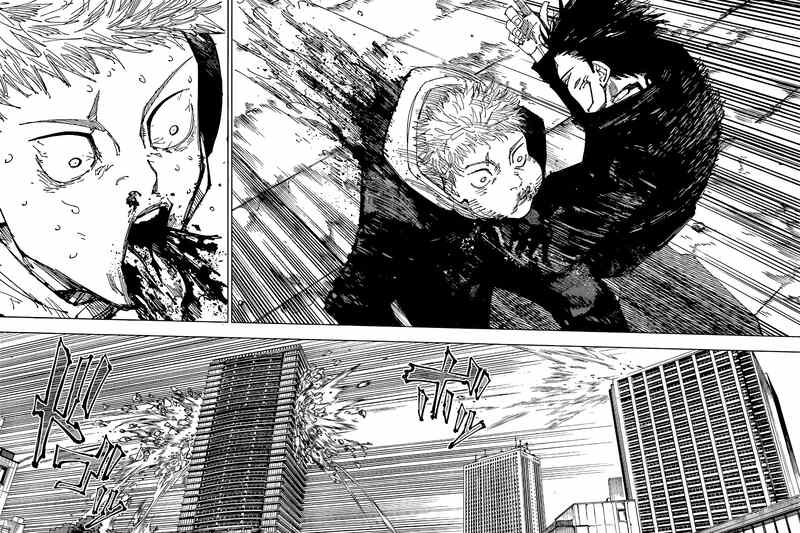 The last chapter of the manga, with the title "Cursed Womb: Under Heaven, Part 5", showed Sukuna gaining full control of Megumi's body. The King of Curses has always been interested in Megumi because of its potential. Both Sukuna and Gojo have observed Megumi's potential to surpass them. And now that Gojo is no longer able to fight, Sukuna taking control of Megumi's body paints a bleak picture for our heroes.
As expected, Sukuna is thriving inside his new vessel rather than his "cage", and one-shots Yuji into unconsciousness. He then summons Megumi's Shikigami, Nue, shocking Takaba and Maki who just witnessed Yuji flying off. 
Surprisingly Hana has recovered from her unconsciousness, thanks to Angel, and the duo attacks Sukuna. They use a massively powerful cursed technique, Jacob's Ladder which considerably injured Sukuna.
In a desperate rage to see Megumi's body controlled, Hana is overwhelmed and emotional, which Sukuna takes control of. In the final sequence of Chapter 213, Sukuna fakes Megumi's consciousness to bring Hana within his reach. The last shot shows Sukuna in the midst of an evil laugh as an unsuspecting Hana embraces him while Angel alarms her in vain.
Jujutsu Kaisen Chapter 214 Spoilers-Prediction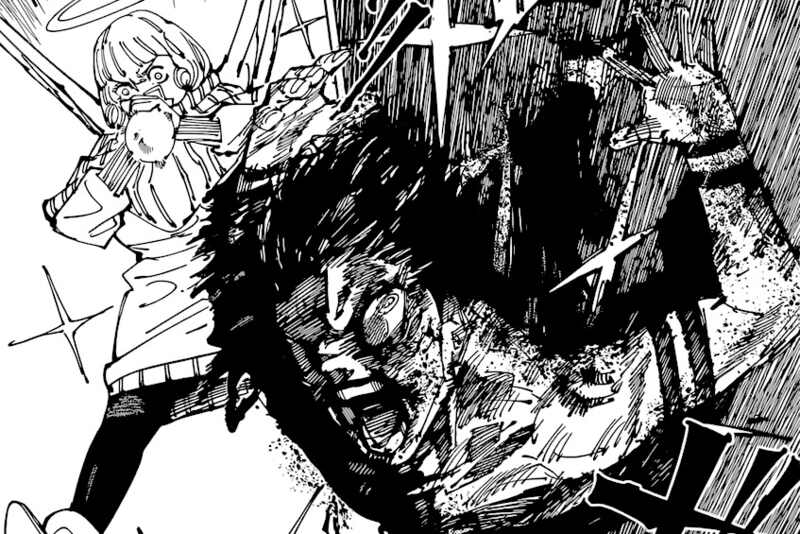 The Culling Game Arc is proving to be one of the best arcs of the series with some of the most shocking twists. While fans had an inkling of Sukuna's desire to take control of Megumi's body, it was still extremely effective when it happened. Now that our heroes are in a precarious position, it begs the question: with Gojo gone, who will stop Sukuna now?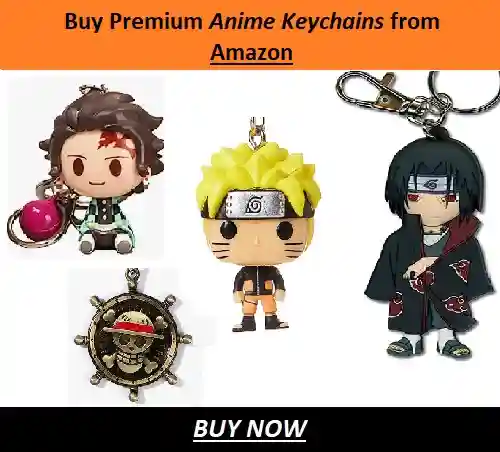 Angel is currently one of the only two people who has a motive and power to fight Sukuna but it seems Hana will not go unscathed now. Maki and Takaba are both in the picture but they can't stand a chance against Sukuna. Yuji has also suffered horrible damage but there's still a chance of him getting back to fight the King of the Curses.
Aside from Angel, there's only Yuta who can seriously fight Sukuna. He hasn't featured in the story in a while but that can change anytime. Let's see how Gege Akutami takes this point in the story and spins another great chapter.
---
Jujutsu Kaisen Chapter 214 Release Date
There is going to be a break this week. So, Jujutsu Kaisen Chapter 214 will be released on Sunday, February 26, 2023. The spoilers and raw scans will be out well before that, so you can soothe your curiosity as the chapter takes its time.
From February 26, fans will be able to read Jujutsu Kaisen Chapter 214 on Manga Plus and Viz Media, two of Shueisha's official manga platforms. While you're at it, visit our website for amazing anime contents and the latest news and updates for your favorite anime and manga.
---
Do small things with great love.
Follow us on Twitter for more post updates.
Also Read
Anamika loves words and stories and putting them to pages. She also loves anime, manga, books, movies and everything fantasy. She has been a fan of anime since childhood and her admiration for it only grew with years. Her passion for writing is even more elevated by writing about the things she loves.